Solar tours start now! The first weekend in October might just be called Solar Tour weekend. For nearly two decades, solar home owners in communities across the country have opened their homes for tours in the fall.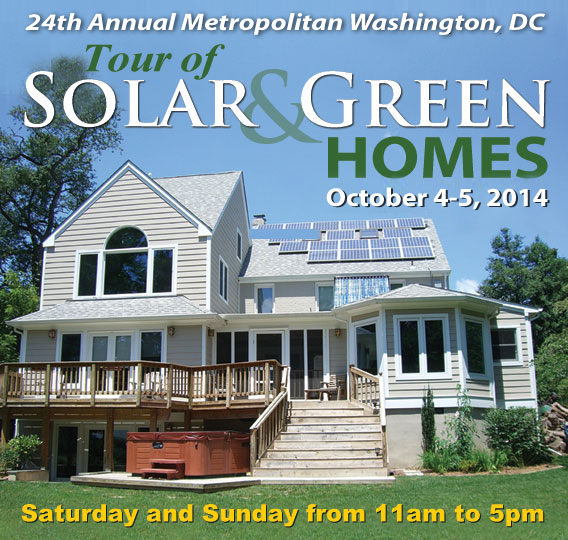 The American Solar Energy Society (ASES) "will hold its 19th annual National Solar Tour, across the country on October 4-5, 2014. Homeowners and businesses in neighborhoods across the country opened their doors and to show what they've done to slash utility bills and help cut pollution from electric generating plants." Though, as you can see form the Washington, D.C., tour, some communities have been having solar tours for longer than 19 years.
And, even if you are not ready for solar, the homes are rife with green living and examples of energy-efficiency that anyone can adopt.
Here is a tour of a solar Tiny House.
The complete tour list is here.
Here is the map to find a tour near you: