The city of Mountain View, Calif., in conjunction with ROEM Construction and Eden Housing broke ground for the 819 North Rengstorff Avenue Apartments—49 affordable studio apartments.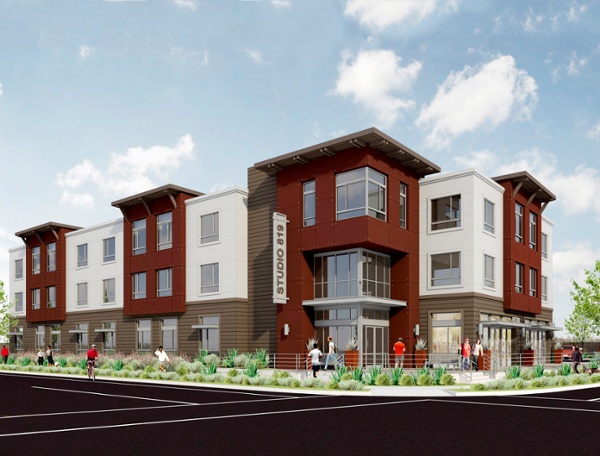 The three-story building will have 1,640 square feet of commercial space and 41 parking spaces. The building is seeking LEED Gold and will comply with CALGreen building codes. Green features include a PV system expected to offset the common area's electicity costs and drought-tolerate landscaping, bioswales and naturally filtrating storm water runoff.
Mountain View has more than 5,000 households on an affordable housing waiting list. Those elegible for the 819 North Rengstorff housing must have annual incomes at or below 45 percent of Santa Clara County median income. The median Mountain View, Calif., income is $92,504. Per capita income is $49,229. Thus the affordable housing qualification is income of at or less than $41,626.80 per household or at or less than $22,153.05 per capita. No more than two people can live in a studio. And one of the 49 units will be reserved the building's manager.