At the 2014 Uponor Connections Convention, company leadership talked about green building trends and how they impact the industry as a whole.
GREEN BUILDER EDITORS DROPPED INTO Uponor's two-day convention and were treated to a special session, just for journalists. This was not intended to push Uponor's products, but rather to illustrate the company's leadership in defining industry trends and taking a peak at issues that impact all builders today.
Here are takeaways of interest:
The use of Building Information Modeling (BIM) is steadily increasing in the construction industry. This means product and system manufacturers need to make their systems accessible to BIM users.
Household formations have been occurring at a rate much lower than historical and less than expected by demographic considerations. The recent low level of U.S. housing starts is leading to a new housing "deficit." The industry will need to accelerate new home building.
High-performance home building is no longer a niche. Virtually all major home builders embrace some aspects of sustainable design and construction. However, rather than widespread use of rating or accreditation programs, many home builders are offering their own version of "green building."
In the non-residential sector, high-performance building has become the de-facto standard in most new projects. Accreditation or rating programs are embraced.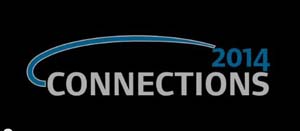 For more, check out Uponor's Convention Recap Video, which offers comments and insights by attendees on the value of the gathering. The Convention Image Gallery offers a wide array of pictures taken throughout the two-day event. All of them are available for immediate downloading, whether for print or online usage.
Visit Uponor for more on its company's sustainability efforts and its green products.
---