Data shows, not surprisingly, that grid-tied PV is more efficient and less polluting than residential battery storage, at least for now.
The energy industry has ramped up its focus on energy storage technologies in recent years. Researchers have been working on improvements to current solutions and innovating new ones. Investments in this area are on the rise. Some suggest it could make renewable energy more economically viable and reduce pressure on the grid during times when energy demand is high.
Battery technologies have been installed at both residential sites and on the grid to store the energy for later use when renewable energy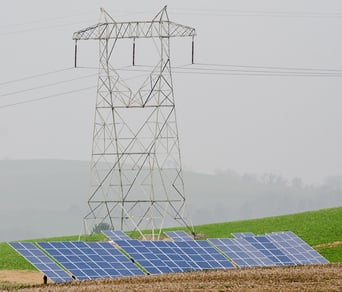 generation is low. Technologies range from lithium-ion batteries to thermal solutions that capture heat and cold to flywheels to take advantage of rotational energy.
What to Know About the Study
A study published recently in Nature Energy suggests the use of battery storage technologies may undercut the benefits of solar by increasing energy consumption and emissions. For the study, the researchers used 2014 energy usage data from 99 homes in Austin, Texas to model two different scenarios involving solar energy and battery storage.
The first scenario, called "target zero," involved attempting to use the battery to keep injections and withdrawals from the grid to zero at all times. In this situation, the batteries were charged only with solar energy.
In the second, the "minimize power" scenario, the battery is used to minimize withdrawals from the grid using information about energy demand and solar generation. This scenario allows the battery to be charged from solar energy and energy from the grid.
The study found batteries, although they could ease peak power demand by 8 to 32 percent and peak power injections by five to 42 percent, used between 8 and 14 percent more power than pulling energy from the grid because charging and recharging requires too much energy. Because Texas' grid uses primarily fossil fuels, increased energy usage led to more emissions in the study.
Other researchers took issue with the study's findings, saying the two scenarios examined in the research are not representative of how batteries are actually used. They also pointed out that in areas where the grid uses higher amounts of clean energy, batteries would not necessarily lead to higher emissions.
Additionally, the researchers used a small sample in just one specific area, which may mean the results can't be generalized to all regions and uses. The authors of the study noted that batteries use energy as opposed to producing it. This should be taken into account by policymakers, the researchers said.
Impact on the Solar and Battery Markets
The results of this study may cause some consumers and industry professionals to question the effectiveness of energy storage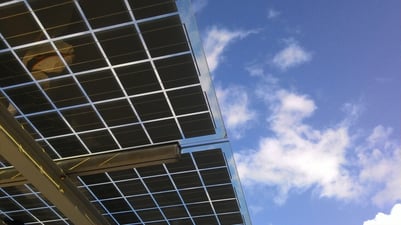 technologies. While storage technologies do have benefits, it reveals their inefficiencies and possible unintended consequences of their use.
Some consumers, utility providers and developers may decide to wait until battery technologies improve and become more efficient before investing in them. They may also delay investing in energy storage until clean energy generation becomes more common and the grid is further optimized for distributed energy technologies.
Those who use rooftop solar may seek out more efficient solar panels, such as thin-film PV modules which have at most >16% cell efficiency, as opposed to storage technologies in an effort to make their solar installations more efficient.
Future Technological Advancements
The findings of this study may lead to a renewed interest in research and development of energy storage. The study revealed some of the drawbacks of current models, which may push developers to fix those imperfections. An increase in investment in energy storage technologies may eventually lead to increasing their efficiency, making them more viable.
The effects of these findings may also create a ripple effect on other areas of the industry and spur additional work on improving solar panels and other solar-related technologies, grid distribution methods and adjustments to energy policy.
Although this study reveals some of the downsides and inefficiencies of battery technologies for solar energy storage, it may eventually lead to improvements in storage devices and changes in the energy industry in general.
Studies like these are important for improving our energy grid, and it's crucial that research like this is looked at in an objective manner that could lead to practical advancements.