Green Builder Media warmly welcomes Governor Martin O'Malley as our newest columnist. As Mayor of Baltimore and Governor of Maryland, O'Malley has lead widespread sustainability initiatives, from massive cleanup efforts in the Chesapeake Bay to strong advocacy for a 100% national renewable energy mandate by 2030.
There is profound shift taking place where cities are concerned and it's not just about technology; it's about people and its about our planet.
Over the last year I have been working with a new smart cities initiative called the MetroLab Network -- a network of 40 leading cities and their university partners. The network came together to speed up the research, development, and deployment of smart city solutions to big city challenges.

The

ARLINGTON COUNTY, VA: CRYSTAL CITY SENSOR NETWORK

project will create a partnership between Arlington County, Virginia Tech and real estate developer Vornado/Charles E. Smith to implement and share data from rooftop sensor devices deployed in Crystal City, an urban neighborhood south of Downtown Washington D.C. The goal will be to monitor energy and environmental parameters from which sensor data will be delivered to Virginia Tech researchers via the County's Connect Arlington fiber network.
Our network -- with the support of funders like the MacArthur Foundation and the Annie E. Casey Foundation -- believes that progress can be greatly accelerated through better, purpose-driven City/University partnerships; and through better multi-city collaborations across the country. Green infrastructure; sensors that allow us to monitor air, water, traffic; big data for more effective and timely delivery of critical human services; carbon neutrality and renewable energy production.
These are among the innovations being advanced across this forward-leading network of smart cities and their university partners.
But what, exactly -- you might ask -- makes a "smart" city?
We hear the adjective "smart" used so often these days it has become a cliche. Smart phones, smart cars, smart this, smart that, smart the other thing...
When efffective and collaborative mayoral leadership is in place, one can identify a smart city by a few key characteristics.
First, a smart city is well governed. The old days of patronage politics and allocating city services based on how a particular neighborhood voted in the last election is rapidly fading away.
Smart cities instead make use of geographic information systems to create common platforms for agency collaboration and the delivery of better outcomes. They use customer service technologies like a 311 call center for all citizen complaints from potholes to watermain breaks. And they drive progress through collaborative management regimens. Following the data wherever it leads. Asking the right questions for constant improvement. Doing what works best with a radical commitment to openness and transparency for all citizens to see and measure.
Second, a smart city is politically inclusive. Feedback from citizens isn't something that is merely tolerated in a smart city. It is intentionally and strategically solicited. It is welcomed. And it is incorporated into the operations, governance, and progress-making of the city as a whole.
Mayors like, Marty Walsh, in Boston uses technology to monitor social media mentions about his City's services and neighborhood quality of life in real time. Mayor's like Joe Curtatone in Somerville, Massachusettes engages his citizens in an ongoing campaign to expand rooftop solar installations as his city drives toward its goal of carbon neutrality. In New York, the Police Department deploys on-line polling that rides atop free I-Phone applications to gauge citizen trust in the courtesy and professionalism of policing right down to the neighborhood level. This ongoing feedback loop tells commanders, real-time, where critically needed public trust in policing is trending up or down.
And third, smart cities pursue sustainability agendas -- better ways of human living that sustain the natural resources of our land, air, and water for the benefit of future generations. In Southbend, Indiana, Mayor Pete Buttegieg's government is pioneering the use of sensors in his water system to better protect streams and rivers from stormwater pollution. Cities from San Diego to New England are pursuing renewable energy and carbon neutrality goals. They are enacting green building codes and taking action to get the energy needs of their city's operations off the grid.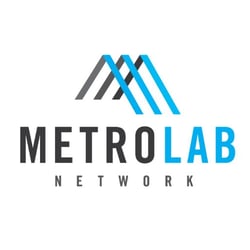 Across our country and around the world, human beings are choosing to live in cities as never before in human history.
We reached a big tipping point just three years ago. Today -- for the first time in history -- a majority of the world's population lives in cities. By 2050, projections say 66% of the world's population will live in cities.
In the words of the irrepressible, Stephen Stills: "there's something happening here. What it is ain't exactly clear..."
What is clear is that cities will have to become smarter, better connected, and more sustainable places for living if they are going to accommodate the big increase in density and population.
And all of this is happening at the same time our traditional ways of fueling our homes, our industries, and our means of transportation have super-heated that thin layer of the earth's atmosphere upon which all life depends.
Like the rapid shift of population to cities, climate change change is real and it is happening fast.
Smart cities understand there is no independent salvation on this planet. We are all in this together. We need each other. And we must learn from each other if we are going to succeed and thrive.
The future of cities and the fight to reverse global warming are now joined in one urgent movement of human development.
Call it a crisis if you like. I prefer to see it as an opportunity.