New Sliding Door System Makes Small House Design Easier
Sliding doors are nothing new. I remember them from the old family barn. But what has changed is the way the technology has been adapted for interior use--made more foolproof. I really like this new sliding door hardware package--the 200PD Commercial Grade Pocket / Sliding Door Hardware from Johnson Hardware. This is their commercial-grade product. I would suggest you spend a little extra for this heavy-duty hardware, which can support up to a 400-lb. door (or two kids hanging on a 20-lb. door). For other style options at under $100, take a look at the HomCom 6' Interior Sliding Barn Door Kit (image below, bottom).
Putting in a sliding door, as opposed to a standard swinging door, saves about 14 square feet of space in a hallway or room. This product can hold a 400 lb. door and comes with all the hardware needed.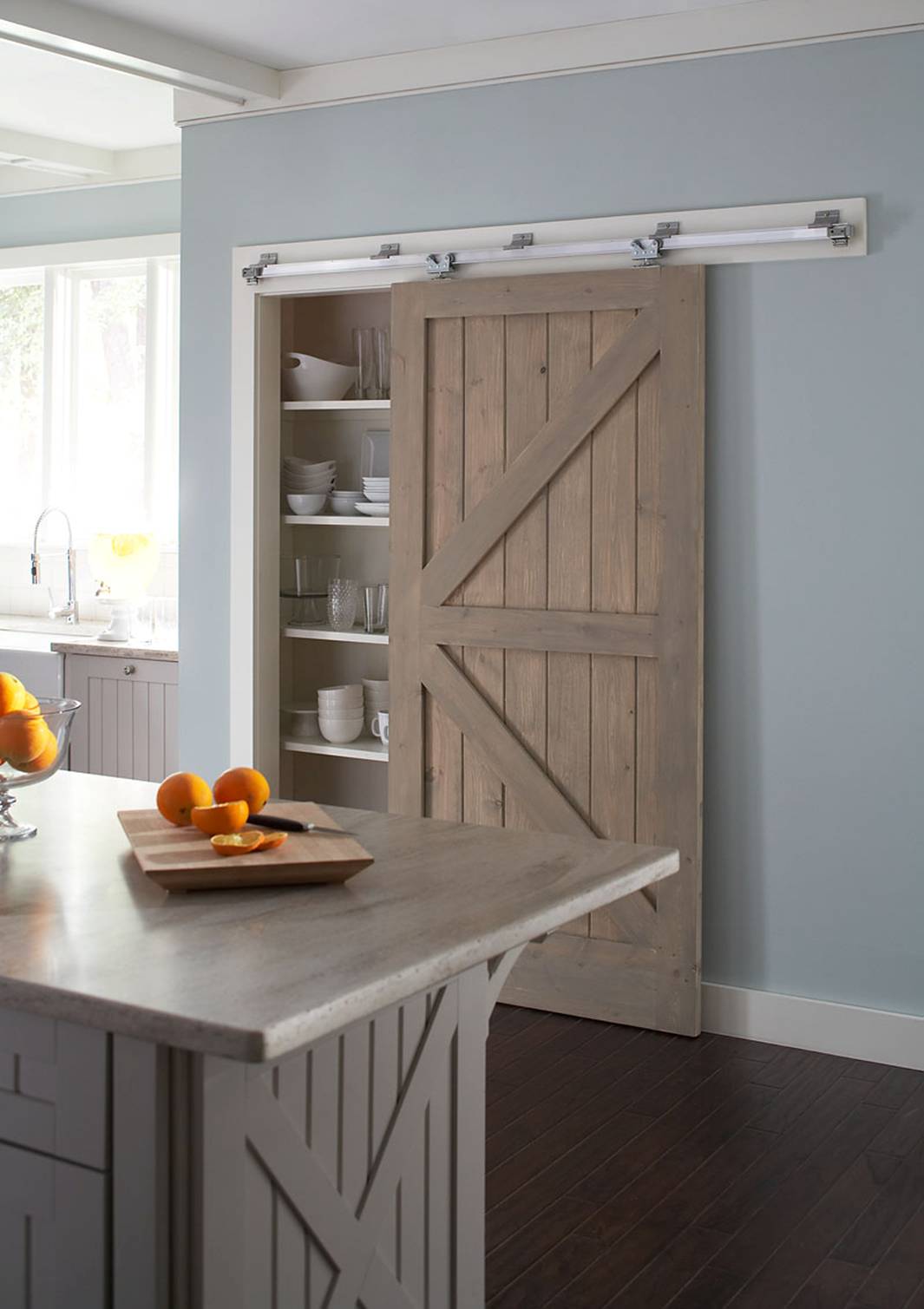 Another slightly more affordable sliding door system from HomCom, the HomCom 6' Interior Sliding Barn Door Kit. Available in several styles.