At PCBC in June, I got my first look at Halo SLD Surface LED Downlights. The technology has been around a couple of years, but the products keep improving.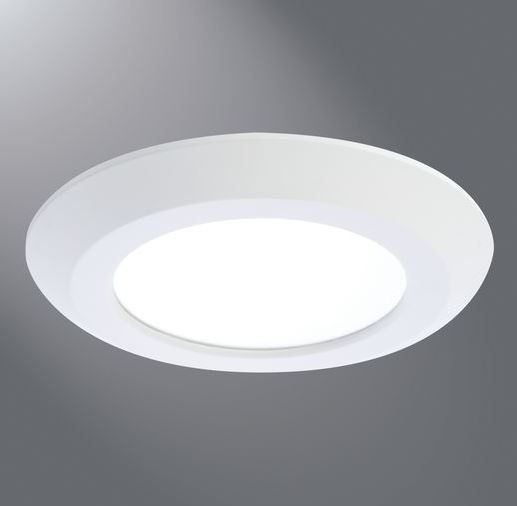 The Halo collection has just expanded to include new color temperatures including 2700 Kelvin (K), 3000K, 3500K or 4000K In my opinion, this is a game-changer for "faux' downlight installations. Homeowners have different light color preferences, and that has been an obstacle to wider use of products such as these.

What makes the surface-mount technology interesting from a sustainability standpoint is that it removes one of the major pathways for uncontrolled airflow into floor plenums and attic spaces: traditional recessed cans. In traditional ceiling installation, the area around the can can't be insulated directly, creating a "void" in the insulation barrier, especially noticebale (and energy wasting) if the ceiling is right below an unconditioned open attic space.

The LED technology, of course, also saves 80 percent over incandescent or halogen options, and differnt styles and sizes include 4-inch and 6-inch sizes with an 80 or 90 CRI option. The Halo SLD surface downlights also integrates with advanced lighting controls solutions and has dimming capability to five percent. Product is ENERGY STAR® certified.

More information can be found on the Eaton/Halo Website.