II was excited to read the ASTM has developed a new standard to assess the fly ash used in certain types of brick, but less impressed when I read the fine print. ASTM C1790, Standard Specification for Fly Ash Facing Brick. Once again fly ash is being evaluated strictly for its physical and cosmetic attributes of fly ash, with no required testing for potential toxins and heavy metals.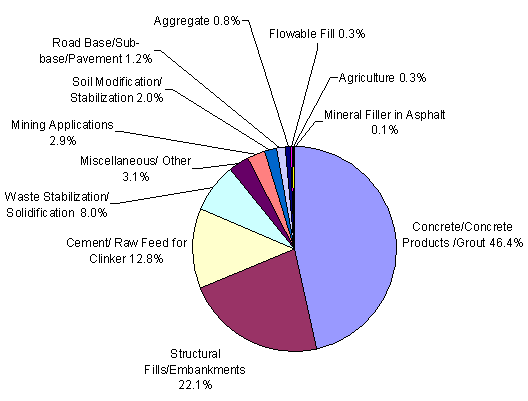 Fly ash, in case you're arriving to the conversation late, is a byproduct of coal combustion, a fine powder that is often mixed with concrete or clay as a lightweight, low cost filler. Because it's basically a waste product, there's plenty of fly ash available to most manufacturers. From an environmental perspective, Fly Ash has a lot of potential. It replaces a certain amount of Portland Cement in Concrete, greatly reducing cement's CO2 footprint.
But what happens when below grade fly ash concrete comes in contact with soils below grade for many years? Does siding made with fly ash leach metals or dioxins? We simply don't know. I've seen at least one study suggesting that leaching may be minimal, but one study does not a standard make. If fly ash is as safe as its advocates believe, why not come clean and include regular chemical analyses in these ASTM standards?
This new standard isn't the first to address fly ash from a performance perspective, ignoring health and safety concerns. Consider ASTM C618-12a, the Standard Specification for Coal Fly Ash and Raw or Calcined Natural Pozzolan for Use in Concrete.
"This specification covers coal fly ash and raw or calcined natural pozzolan for use in concrete where cementitious or pozzolanic action, or both, is desired, or where other properties normally attributed to fly ash or pozzolans may be desired, or where both objectives are to be achieved. Fly ash and natural pozzolans shall conform to the prescribed chemical composition requirements and physical requirements. The materials shall be tested for fineness, strength activity index, water requirement, soundness, and autoclave expansion or contraction."
The ASTM--and the concrete and brick industries can do better.