New Electric Pickup Truck Claims to Save $30,000 in Total Vehicle Costs Over 12 Years.
The Workhorse W-15, built in Ohio, costs about $10,000 more than a gas-powered truck, and has an 80-mile all-electric range with extended mileage capabilities.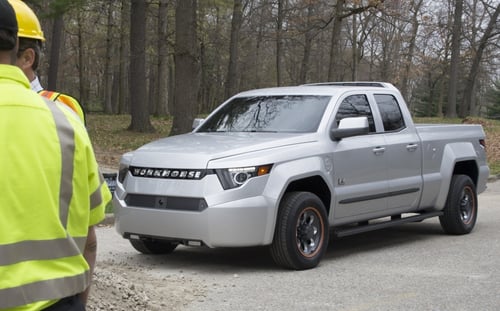 If you ever saw the documentary, ''Who killed the Electric Car?'' you may recall that one of the tragic heroes of that tale was the poor little Ford Ranger that had been converted into an electric vehicle. Decades later, the elecric pickup could be about to make a triumphant return, thanks to an Ohio based company called Workhorse.
Another perk being touted by the manufacturer is that the truck can serve as a jobsite power source. With a 7.2 kW battery hookup, it can recharge electric tools all day long.
The vehicle is designed for commercial fleets, not individual buyers, and models are only available for presale now. In other words, like Tesla's promised electric pickup, you can't get one yet When they finally do go on sale, here are their specifications.
Vehicle Specifications (estimated)
POWER and RANGE
460 horsepower
0-60 miles per hour in 5.5 seconds
All-Electric Range
80 miles
Hybrid Range
Unlimited (310 miles per tank)
FUEL ECONOMY
MPGe All Electric Miles
75
MPG with Range-Extender
32 highway, 28 city
SAFETY / COLLISION AVOIDANCE
Extra large front crumple zone
Low center of gravity for improved handling
True all-wheel drive (AWD)
Lane departure warning
Automatic braking
VEHICLE SIZE
Length
234"
Width
80"
Height
73.9"
Wheelbase
143"
Ground Clearance
12''
VEHICLE WEIGHT
GVWR
7,200 lbs.
Payload Capacity
2,200 lbs.
Towing Capacity
5,000 lbs.
Double Cab/ Standard Bed Configuration
Seating for 5
Composite body with carbon fiber

7.2 kw power export that allows tools to be plugged directly into the battery power source without the truck running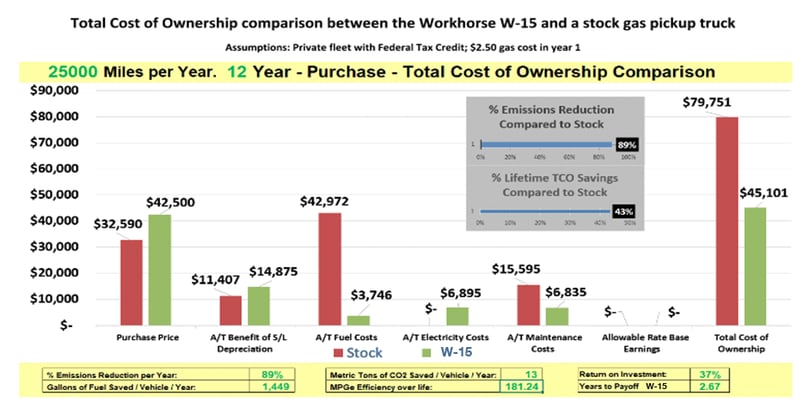 Company website.