A featured speaker at the

2019 Sustainability Symposium: The Desert Will Bloom

February 18 in Las Vegas, Bill Walton's motivational message encourages us all to live life to the fullest while being sustainable.
Bill Walton is a huge proponent of country's shift to renewable energy. His message: "Power your house with solar for all the practical reasons—and for all the right reasons" is a message from the heart.

In February 2008, Bill Walton, one of the 50 greatest players in NBA history, suffered a catastrophic spine collapse—the culmination of a lifetime of injuries. In debilitating pain and unable to walk, he underwent pioneering surgery and made the slow, painful climb back to health. "When I was lying on that floor with my spine problem, I asked myself: 'If you ever get better and get off this floor, what are you going to do with rest of your life?'"
The commitment Walton opted to manifest had nothing to do with basketball, sportscasting, or the Grateful Dead (having attended 880 of their concerts)— it had to do with the planet: "I made the commitment that I would work to help bring every person access to clean power. That is the future. We all have to make the choice to be part of the future, to have clean air and clean water so everyone can move forward in life. And it all starts with the solar: the biggest no brainer in the history of the planet."
Perhaps this was an obvious choice for him; the parallels between solar power's evolution and his comeback from adversity are unmistakable. "When you have a catastrophic injury, if you don't make the adjustments you have to make it will be too late," he says. "I have always been an athlete and health conscious and work at the greatest level of efficiency. Then, when my spine failed it took it to another level. I had to do everything to get better, and there was zero margin for error. We are at that same point with the Earth, our big home. Everything we do has to address climate change and resource management."
The most obvious first step to curbing climate change is switching our fossil-fuel burning power system to renewable energy, says Walton. It pains him to talk about the foot-dragging that goes on around solar adoption, hampering the arrival of a new era of clean power. "Everything about the solar message is positive," he emphasizes. "So many people like to sell fear and death and be negative, but you can't tear down solar's message of hope and empowerment."
Walton points to all the undisputable facts about solar that have him convinced that adoption must accelerate. Top of the list? Every hour the sun produces enough non-polluting energy to power the globe for a year. "Solar power is a natural resource that is endless, and all we have to do is harness it," he says. Walton can systematically debunk the most pernicious solar myths that hamstring broader adoption. "Our challenge is dealing with people who say: I don't understand it, or I can't afford it." Challenges, to be sure, but as Walton learned by exploring solar power generation for himself, the facts and the financial rewards speak for themselves.
Walton and his wife Lori have four sons and a passel of grandchildren. His family is top of mind when determining how to create a positive change in the world. He began to install PV panels on his own home in San Diego—a lot of PV panels. In fact, he plans to cover the entire tiled rooftop of his California "hippie den" with them.
"I am willing to stand up and say that I am going to do something today," says Walton, of his extensive solar install. "This is the future, and I want to be part of the solution." Walton's goal is to be completely off grid and as sustainable as possible in the near future. "I installed rainwater catchment to help with irrigation, which is powered by the solar electrical system. We have a 34,300-gallon rainwater system. We are going in the direction of water co-creation from air, all of it powered by solar."
Sunlight: The Most Precious Gold
When Walton talks about solar, the conversation stays personal and on the scale of the individual because to him, it just doesn't make sense that—given the iron-clad facts that make going solar a "no-brainer"—people wouldn't immediately switch their power source to the sun. But he also looks at it from a macro perspective. "Solar power is an example of the American dream," he explains. "The whole sense of chasing our dreams and building our life is encapsulated in the solar industry." He cites concepts or pillars that bring happiness, which most people can identify with: health, family, community, and world.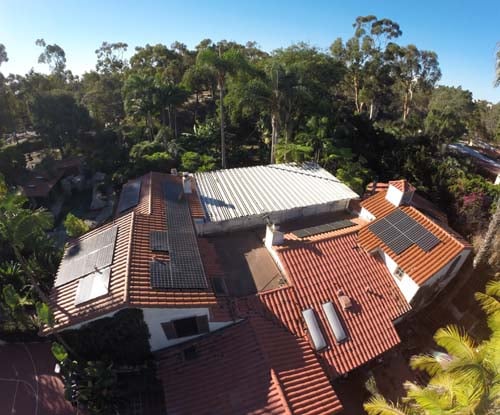 "When you go solar, you think, 'I am doing the right thing and while what I'm doing makes great financial sense for me, it also makes sense for others in the world.'" Clean power lowers health costs, lowers the carbon footprint of the planet, and builds self-reliance, Walton continues. "It drives us all to a state of conscious well-being, allowing us to move forward as individuals and as a team." When he refers to "team" he is not only referring to neighborhoods and larger communities, but also to the burgeoning solar industry and the upsides it represents.
"There are good jobs in solar energy with benefits for those who want them," Walton emphasizes. "There is such a huge business opportunity for a company like NRG—and anyone ready to get involved—so many homes that need this. And that doesn't count all the other applications, such as commercial rooftops, portable solar, floating solar arrays. It will only get better and better as brilliant minds come into this space." Walton points to Denmark and Australia, aiming for 100 percent renewables and the solar inroads Governor Jerry Brown has implemented in California. "It makes me proud to watch them move in the right direction," he says.
Stand a Little (Inside) My Sun
"Those who bring sunshine to the lives of others cannot keep it from themselves," said Scottish dramatist James Matthew Barrie—an apt description for Walton and his relentless work to spread the word on solar power. "I am the luckiest guy in the world," he says. "I have had 37 orthopedic operations. Both of my ankles are fused. My knees, hands and wrists don't work. I have a fused spine. And I just had my knee replaced after dragging that bad leg around for the last 46 years. Other than that, everything is fine. Strangely, I am a better and happier person today because of all the troubles."
In Walton's mind, his life is chock full of opportunities, and the setbacks are merely teachers. "Life is a series of choices," he says. "You need to ask yourself, 'Where am I going?' Then answer: 'I believe in a better tomorrow, and I am not interested in hanging on to the old way. I want to build on a dream that is reality. I want to be on the winning team that stands for something, not just material accumulation or physical gratification. This is a dream, and it has real meaning and real value to everyone and everything—us, the flora and fauna, the animals, and the oceans.'"
He puts the words right in your mouth, doesn't he? This is his particular genius as a motivator and a believer. "I, Bill Walton, am a solar evangelist. I am selling hope. I am seeing a vision for a better tomorrow. That's the world I want to live in."
Join Bill Walton and these other illustrious speakers at the third annual Sustainability Symposium in Las Vegas, February 18, one day before the start of Design and Construction Week: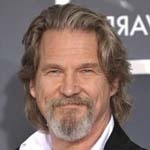 A welcoming message from Jeff Bridges, Academy Award winning actor, singer, producer, and committed climate advocate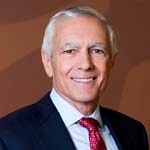 General Wesley Clark, retired four-star general, Presidential advisor, investment banker, author, and fervent climate action advocate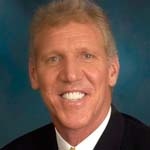 Bill Walton, NBA All-Star and passionate sustainability advocate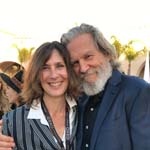 Susan Kucera, award-winning Director and Producer of eco-films, including "Living in the Future's Past" (co-produced with Jeff Bridges)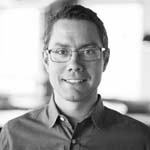 Andrew Beebe, trailblazing venture capitalist, Managing Director at Obvious Ventures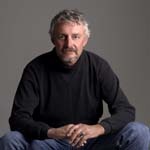 Ron Jones, President Green Builder Media and industry provocateur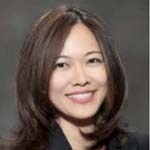 Gwen Migita, Chief Sustainability Officer, Caesars Entertainment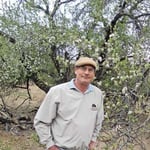 Kim Shanahan, Executive Director Santa Fe Area Home Builders Association and leading national water expert