Nature's Freefall
As the world's water need grows, rainwater harvesting is gaining popularity.
Put simply, water is life—we simply cannot exist without it—which is why, after serious, sustained periods of drought in many regions, the concept of harvesting rainwater is gaining momentum worldwide.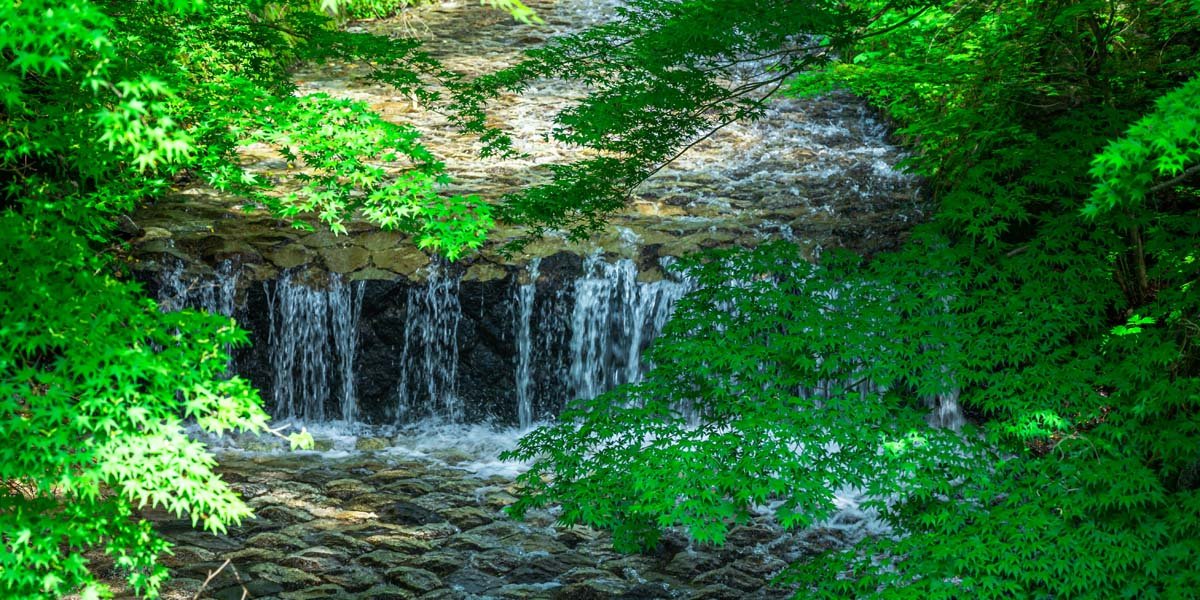 While it certainly isn't a new idea (it's been used for millennia), rainwater harvesting hasn't been widely used in industrialized countries where centralized water distribution systems provide communities with all the water they need.
The fact is that rainwater is free and it provides an inexpensive supply of water that can be used for irrigation and non-potable uses indoors. With filtration and relatively minor treatment, it can also be used to augment drinking water supplies.
Additionally, harvested rainwater helps reduce storm water runoff, contamination and erosion that commonly occur in urban environments. It is particularly useful for fire protection, and some insurance companies offer discounts if water is stored on site for emergency use.
What's not to like?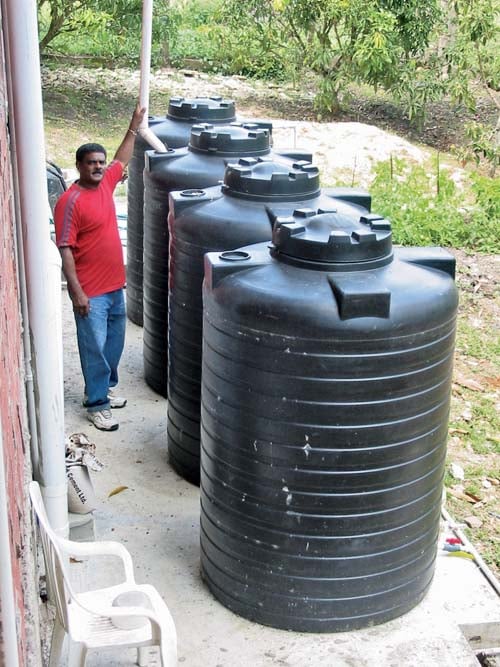 Rainwater systems can hold thousands of gallons of water for later use, making them essential for drought-impacted areas.
The Rain Game
Also known as rainwater recycling systems, rainwater harvesting can decrease demand on city water supplies and even reduce utility bill charges for water. In places where water is exceptionally scarce, systems can help reduce (not resolve) water shortage problems.
Rainwater harvesting systems may be as simple as a rain barrel with a downspout, to an arrangement of large cisterns or tanks connected via a series of pipes. Sometimes rooftop systems, including blue roofs and green roofs, are incorporated into systems used for harvesting rainwater.
In general terms, there are passive and active rainwater harvesting systems:
Passive harvesting systems can be mere rain barrels that catch runoff from roofs, gutters and downspouts in relatively small volumes. They are great for smaller residential applications, but barrels and cisterns should always be made from opaque materials and they need to be located where sunlight doesn't encourage algae growth.
Nevertheless, the water captured is considered non-potable and in most states, it can only be used outdoors. There are also regulations relating to drowning hazards as well as prevention methods to stop vectors from breeding in or around the barrels.
Active rainwater harvesting systems, on the other hand, deal with much larger volumes (up to about 100,000 gallons) and rainwater is captured from all kinds of surfaces, including roofs. Because of this, there is a need for water quality treatment, as well as pumps that can supply water to a suitable distribution system.
Cisterns may be made from a variety of materials including concrete, metal, plastic, and even wood, and, like barrels used for passive systems, they should be constructed and placed to minimize penetration of light that would result in the growth of algae.
Water from active systems is commonly used outdoors for irrigation, and indoors for non-potable use including flushing of toilets, evaporative cooling, and so on. Intended use impacts directly on the way water is treated.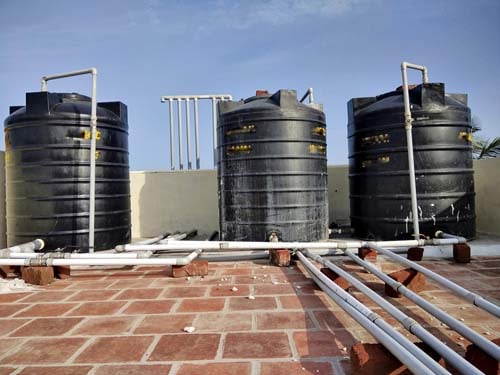 It's free, it's natural and it's abundant—yet rainwater harvesting is only now starting to become a viable, logical option for thirsty nations.
Ever-Greater Harvests
Anyone planning to install a rainwater harvesting system will need to ascertain specific requirements, including whether the water will be stored for later use or used immediately. If it is going to be used for farming, to irrigate crops, the water treatment system will be a vital element of the system.
While homeowners who are harvesting rainwater will usually be quite happy with a simple rain barrel that captures more than enough water for their needs, companies offering rainwater harvesting services will likely want to explore the efficacy and profitability of different systems.
Many experimental rainwater harvesting (RWH) systems and studies provide valuable insight, such as "Urban rainwater harvesting systems: Research, implementation and future perspectives,"written by a team of academics from the U.S., United Kingdom, Australia, South Africa, Israel, Italy, Brazil, Japan and South Korea, and published in 2017.
A major finding was that the selection of technologies used and the implementation of RWH systems are often influenced by local laws and regulations and economic constraints. Another was that design protocols tend to focus on water conservation, ignoring other potential benefits of rainwater harvesting. They found that while RWH systems in urban areas show a wide range of applications, many potential benefits tend to be controversial.
Conventional rainwater harvesting systems and innovative "new systems" are discussed, including modular systems, collapsible tanks, and high-level, low-energy systems, as well as more complex systems that incorporate infiltration systems, bio-retention cells, and even rain gardens. RWH systems with dual storage facilities are also considered.
It's a no-brainer that when it comes to quality, harvested rainwater relies on the materials used for RWH systems and is affected by runoff surfaces. Acid rain can be an issue in areas where there is a lot of vehicular traffic, industry and high-density housing or office development. Even agricultural bush-burning can be a problem, though this is normally restricted to rural areas and/or developing nations.
Contaminants also come from roofs and gutters, particularly when metal is part of the structure including zinc and aluminum gutters, and both galvanized iron and copper piping. The microbial quality of the water is another factor that must be taken into account, and depending on the end-use of the water, it may be necessary to incorporate filters and pumps in RWH systems.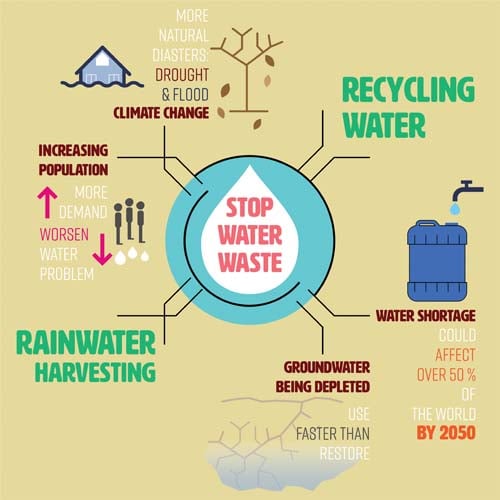 Rainwater harvesting and recycling are considered key ways to meet the world's ever-growing water demands in the next several decades.
H2O-No
In some parts of the world, the concept of rainwater harvesting takes on new importance when it comes to a basic function: flushing a toilet. The feeling tends to be one where drinking water is considered too valuable to be flushed down the drain. That philosophy is explored in a new European study.
"An Analysis of the Effectiveness of Two Rainwater Harvesting Systems Located in Central Eastern Europe," published in January 2019, examines two systems established for toilet flushing needs in Kosice, Slovakia and Rzeszów, Poland, where drinking water is in short supply, and where rainwater harvesting systems are rarely used because they are considered unprofitable. As such, the fact that there are no formal regulations or guidelines that encourage the use of RWH systems is considered a disadvantage.
Student dormitories in major urban areas were used for the study, and in both cases, there was a high and constant demand for water. Similar-sized underground tanks were used—100 cubic meters in the Nemcova dormitory in Kosice, and 90 cubic meters in the Ikar dormitory in Rzeszów—and water was discharged to both via a pipe system. The Kosice roof was sloping while the other was flat. Precipitation from 2003 to 2012 was analyzed and found to be similar in both places.
Two financial ratios were used to determine profitability:
Net present value (NPV) that shows projected earnings vs anticipated costs and cash flows and ultimately determines future profit.
Discounted payback period (DPP) that indicates how long it will take to break even.
Strangely, while there was so much in common at the two dormitories, implementation of the two systems yielded very different results. The Polish RWH system was found to be completely unprofitable, with a DPP period that exceeded 30 years. The Slovakian RWH system, on the other hand, produced favorable NPV and DPP results.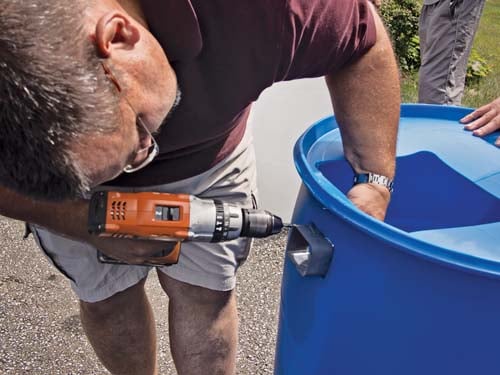 A rainwater collection system doesn't have to be high tech—it can be as simple as a barrel set up to capture downpours.
Although the researchers concluded that it was possible to save around 18 percent and 29 percent water over a 10-year period for the two facilities respectively, the "slight water savings" at Ikar were found to be unprofitable.
It is accepted that volumes of precipitation, the demand for non-potable water, roof surfaces and tank capacity all affect the efficiency of RWH systems. But this study showed that there are a huge number of financial parameters that may potentially influence the efficiency of any RWH system.
Quite clearly, the financial viability of the two rainwater harvesting systems studied was impacted by their efficiency. For instance, during the wettest year (2010) when rainfall was higher, tests for tank capacity showed that 29 percent (at Nemcova) and 40 percent (at Ikar) more rainwater was taken. Even though the percentage of rainwater discharged into the sewer systems during the same year was very similar (85 percent at Nemcova and 87 percent at Ikar), water savings were 36 percent and 23 percent, respectively. In 2003, the driest year, the savings at Nemcova were 25 percent, which was even more than Ikar's savings in the wet year!
One factor the researchers highlighted was that while water-flushing demands were exactly the same, the water surface area from which the water was collected at Ikar was significantly lower than Nemcova. The slightly bigger tank size at Nemcova was found to be an advantage.
Other factors that impacted on the two rainwater management systems included operating costs. Also, capital expenditure at Ikar was unacceptably high.
The total period of analysis was 30 years, but the researchers agreed that a longer functioning period of 50 years for an RWH system, as suggested by previous research, would lead to a more favorable investment. Generally, plastics used to manufacture tanks suitable for RWH systems have a minimum life span of 50 years, so that wasn't an issue.
Ultimately, Stec and Zelenáková concluded that rainwater harvesting has many benefits for the sustainable development of cities and the environment. Furthermore, they can also be financially viable. But because of the influence of financial parameters on financial efficiency, it is vital to undertake full economic and technical analysis to ascertain whether the system will be profitable or not.
Of course, design engineers realize how important it is to determine volumes of water that can potentially be harvested. As the Stec/Zelenáková study shows, this can vary tremendously year-on-year. It's also recognized that because objectives relating to the primary purposes of RWH systems can conflict (for instance wishing to maximize water saving as well as empty tank volumes for control of runoff), systems do require customization to maximize ROI.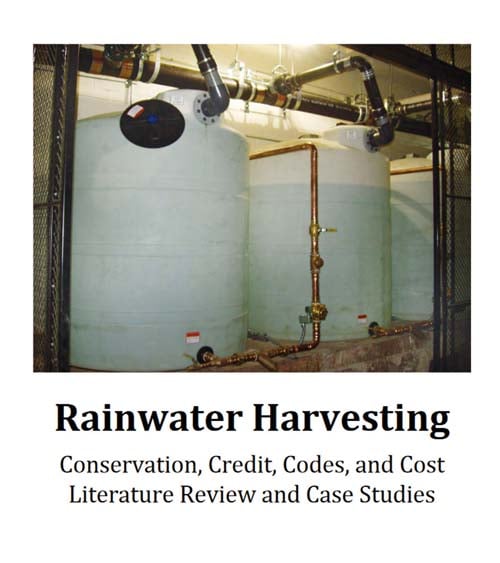 Guidelines for Harvesting Rainwater
If rainwater is going to be harvested on any scale, there is still a significant need for guidance. While no U.S. states prohibit the harvesting of rainwater, regulations (where there are any) are not consistent. For example:
In California, where harvesting rainwater was illegal until 2012, harvesters must now comply with the requirements of the California State Water Resources Board.
In Colorado, traditionally the most restrictive state in terms of harvesting rainwater, harvesting has been permitted since 2016, but only for non-potable purposes. Also, the quantity of rain that may be collected is limited.
In Arkansas, a professional engineer licensed in the state must design the system.
In Illinois, it is legislated in terms of water conservation and renewable energy. A Chicago engineering firm will need to make certain the system conforms in terms of water conservation, infrastructure, efficiency and management.
In New York, rainwater harvesting is 100 percent legal and is encouraged.
More information on rainwater harvesting is available at various levels of government and private associations. They include:
In 2013, the U.S. Environmental Protection Agency (EPA) published a comprehensive document on rainwater harvesting. It provides useful references that contain technical information as well as guidance manuals from Texas, Georgia and Virginia, and a series of interesting case studies.
New York City (NYC) has specific acceptance and maintenance criteria for rainwater harvesting systems that were developed by the City's Department of Environmental Protection (DEP) in consultation with the NYC Department of Buildings (DOB).
New York State has a more-specific Rainwater Harvesting Guide, published in 2015, which includes easy-to-follow, step-by-step instructions with appropriate references.
The national Uniform Plumbing Code (UPC) and International Plumbing Code (IPC) has addressed the subject of harvesting rainwater since 2010. The same applies to other professional organizations, including the American Rainwater Catchment Systems Association (ARCSA).
---
Michael Tobias is the founder and principal of New York Engineers, an Inc 5000 Fastest Growing Company in America, with offices in New York and Chicago.