Modern Marvel

Matt Power, Editor-In-Chief
2 min read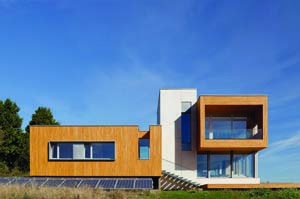 The owner of Karuna House wanted to build a home that could serve both as a model of green building and a case study comparing some of the world's most demanding green building certifications. Designed by Holst Architecture and built by Hammer & Hand, it is the first building to earn Passive House, Minergie-ECO and LEED Platinum certification. Minergie is a Swiss certification with a holistic approach, including standards for non-toxic materials (similar to the Living Building Challenge Red List), protections for installer health, provisions for quiet building operation and ease of building disassembly.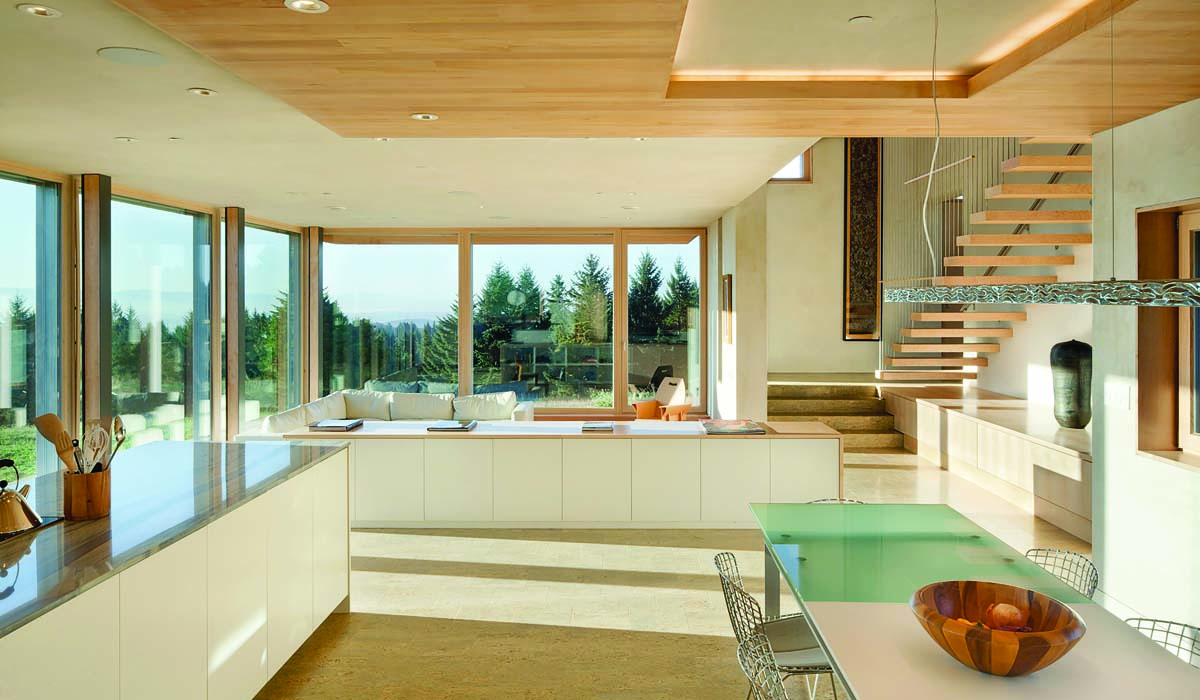 From the outside, Karuna House is an elegant example of contemporary residential architecture at its best. "The [design] is not optimized for performance," says Sam Hagerman, co-founder of Hammer & Hand. But flawless execution of building science—including careful attention to air sealing, thermal bridging and moisture management—allows this super-insulated shell to perform to Passive House standards, despite the large glazing areas, minimal overhangs and irregular shape.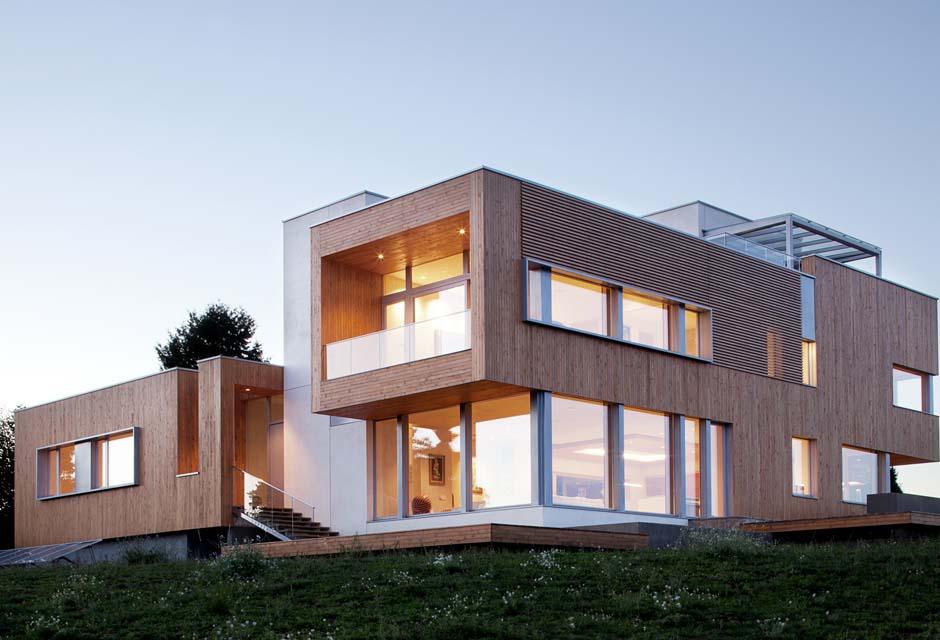 The home is built on 12 inches of EPS geofoam; the foundation assembly's R-value exceeds R-50. The R-60 walls consist of a site-built stud walls filled with high-density cellulose insulation. A liquid-applied air barrier was installed on the exterior sheathing before the "continuous overcoat" was applied. This consists of wood "Z-joists" installed 32" on center, into which nest three staggered layers of rigid Polyiso insulation. Seams are sealed with a vapor-permeable tape to ensure a complete barrier. Ventilated siding, comprised of 1 x 4 battens and FSC-certified cedar, finishes the exterior.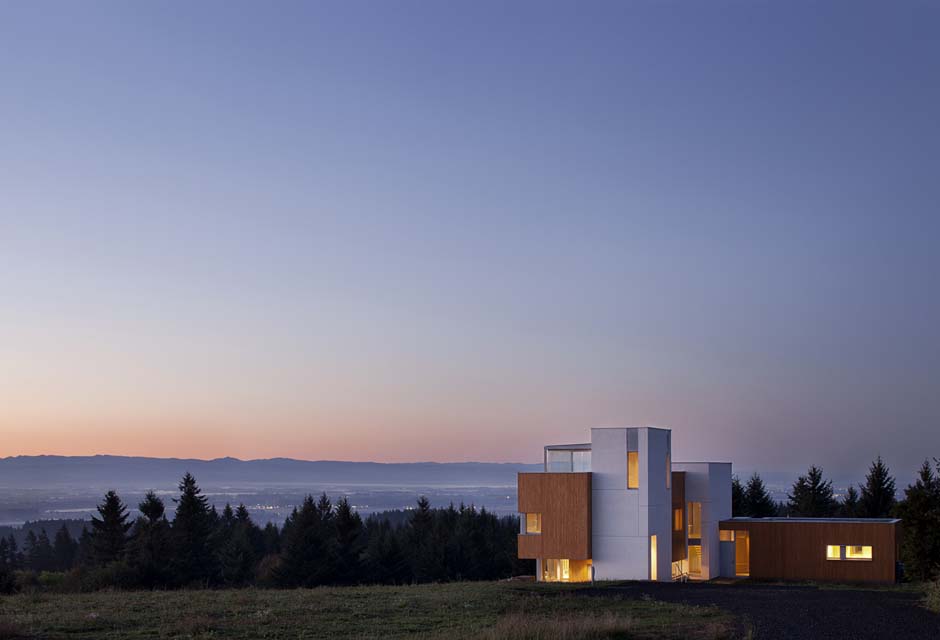 "Windows are a crucial part of the thermal barrier," says Hagerman. Sourced from Austrian company Optiwin, the triple-paned windows feature relatively thin frames, so they can be completely insulated and embedded into the assembly.
The superior envelope reduces heating demand by 80 to 90 percent, but Karuna House's design—three separate zones with different solar exposures and heating energy requirements—called for a creative solution: a low-temperature hydronic floor system with separately controlled zones. The system is powered by a Daikin Altherma air-to-water heat pump, which also heats domestic water.
A modest solar PV array brings the house to net-positive, including enough power to charge the owner's electric vehicle.
---

Veteran journalist Matt Power has reported on innovation and sustainability in housing for nearly three decades. An award-winning writer, editor, and filmmaker, he has a long history of asking hard questions and adding depth and context as he unfolds complex issues.