Super-Efficient Passive House is Maxxed Out for Performance
In addition to its PHIUS+ certification, the Pumpkin Ridge has earned Earth Advantage Platinum and Department of Energy Challenge Home certifications.
The Pumpkin Ridge Passive House designed by Scott Edwards Architecture and built by Hammer & Hand, demonstrates the power of super-efficient construction to make net-zero energy building practical and affordable.
Located northwest of Portland, Oregon, it's also "a Passive House that doesn't look like a Passive House," says Hammer & Hand Co-Founder Sam Hagerman.
To optimize the design, Hammer & Hand ran a thorough parametric analysis on the project, using computer modeling to run thousands of simulations of building siting, shape, window placement, wall thickness and insulation levels.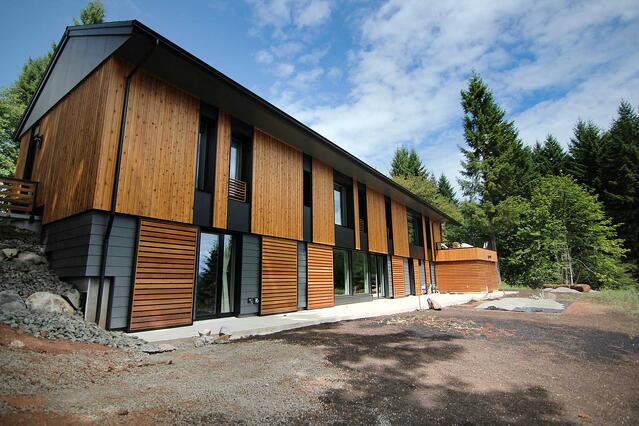 The focus on thermal performance began with the foundation, which is built on high-density structural geofoam. A structural engineer helped design thermal bridge-free details throughout the assembly, which measures R-30.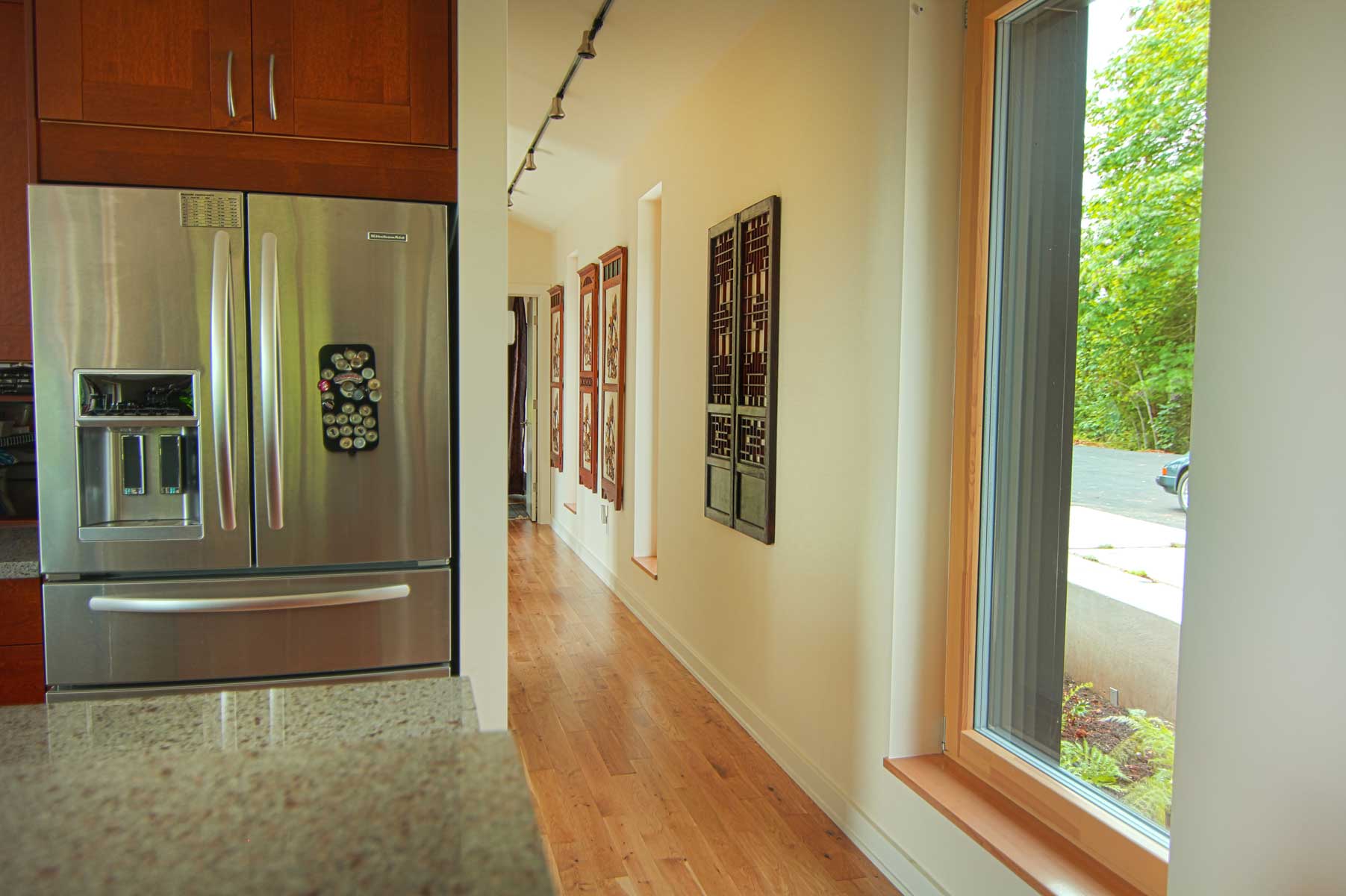 The home's R-50 walls consist of a 9.5-inch Larsen truss and 2 x 6 stud walls, both filled with cellulose insulation—which is less expensive than foam, both in cost and implementation—and detailed for air and water management. The home's performance was tested throughout construction by an independent PHIUS+ rater.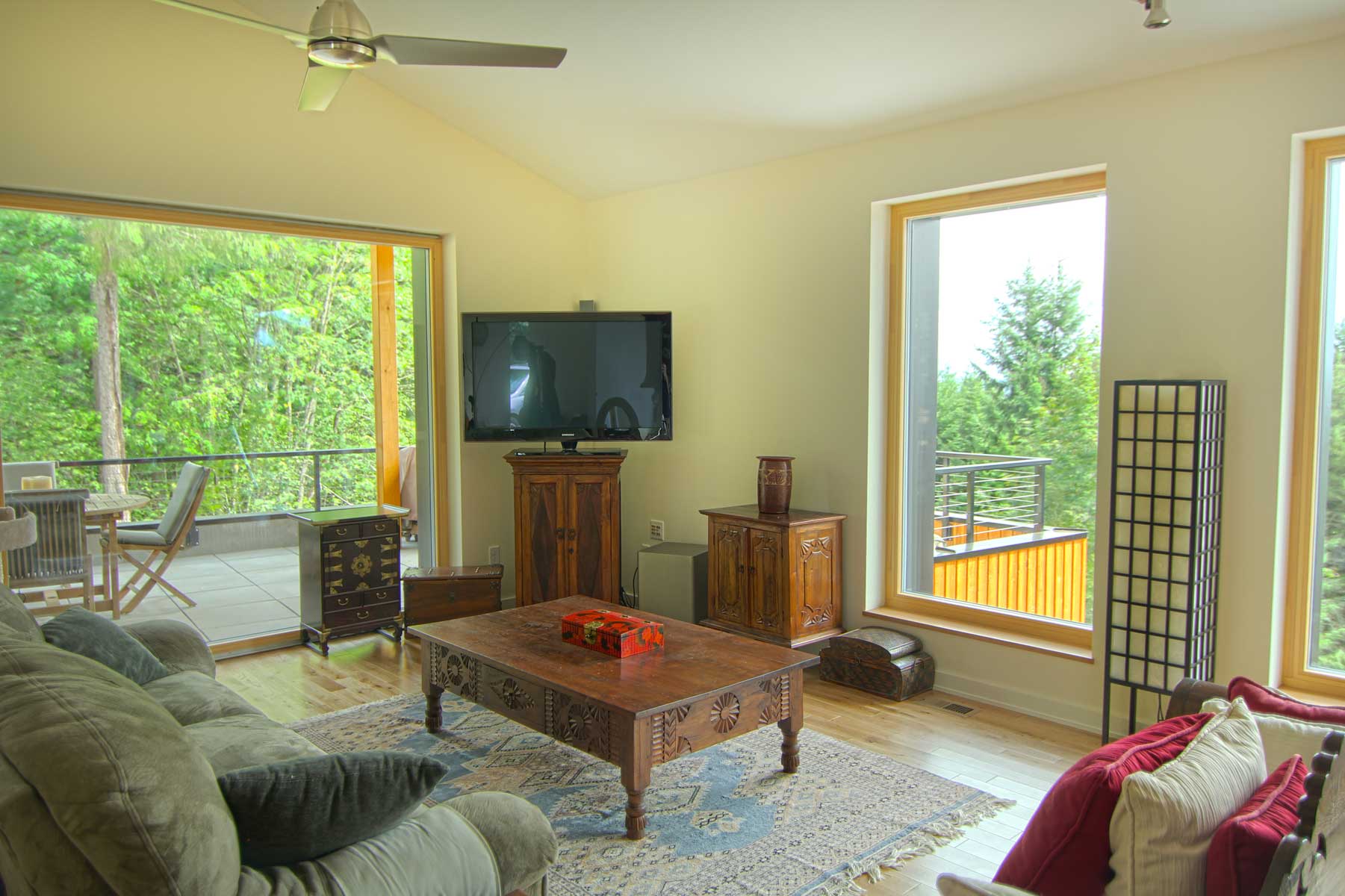 Strategic clearing of the forested site improved the solar access from 12 to 80 percent, and the roof accommodates a 10-kW PV array from Oregon's SolarWorld. The site was replanted with hardy natives, which are irrigated with harvested rainwater.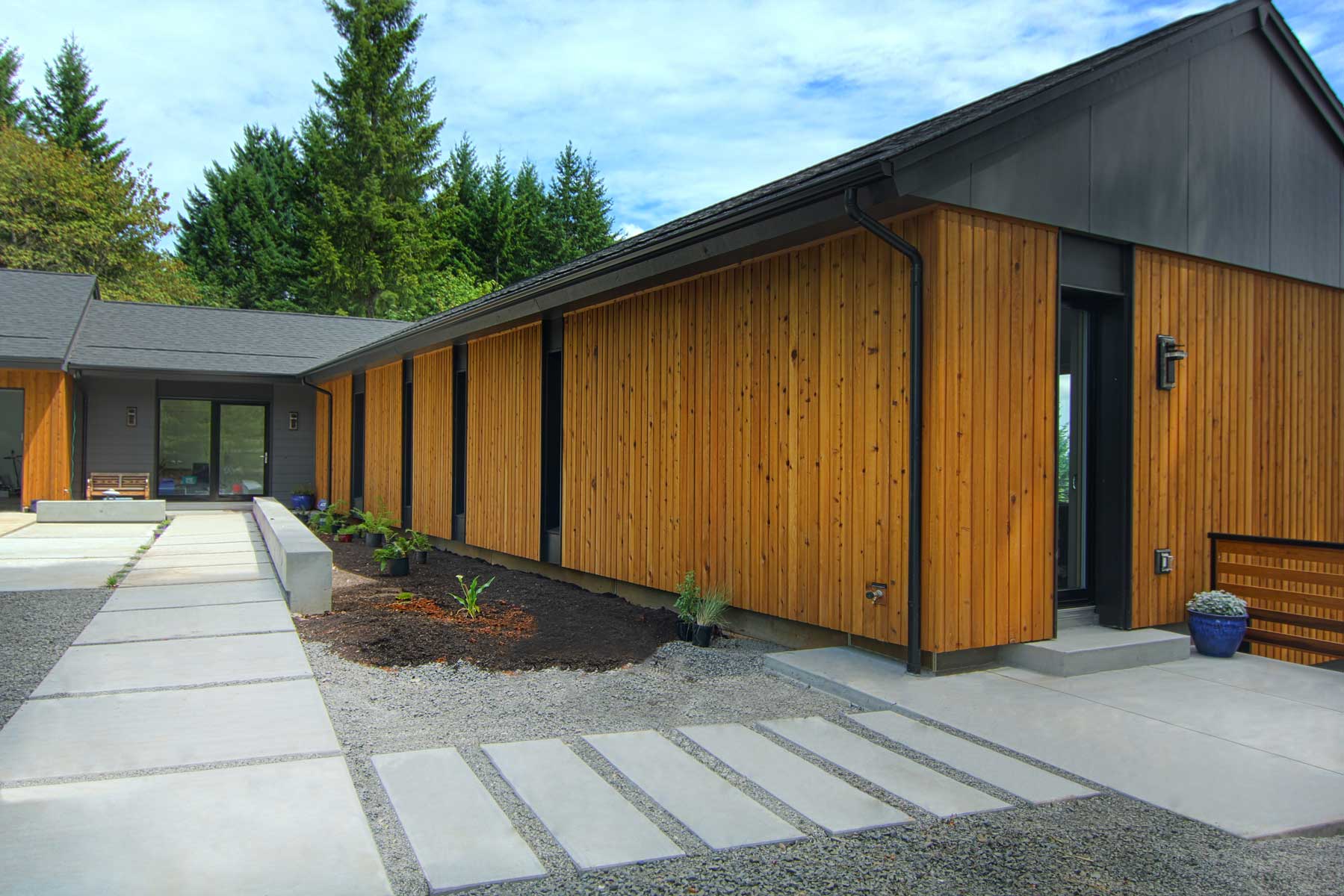 Hagerman stresses that this house it performs in the real world. It's currently owned and occupied by an active family with two kids.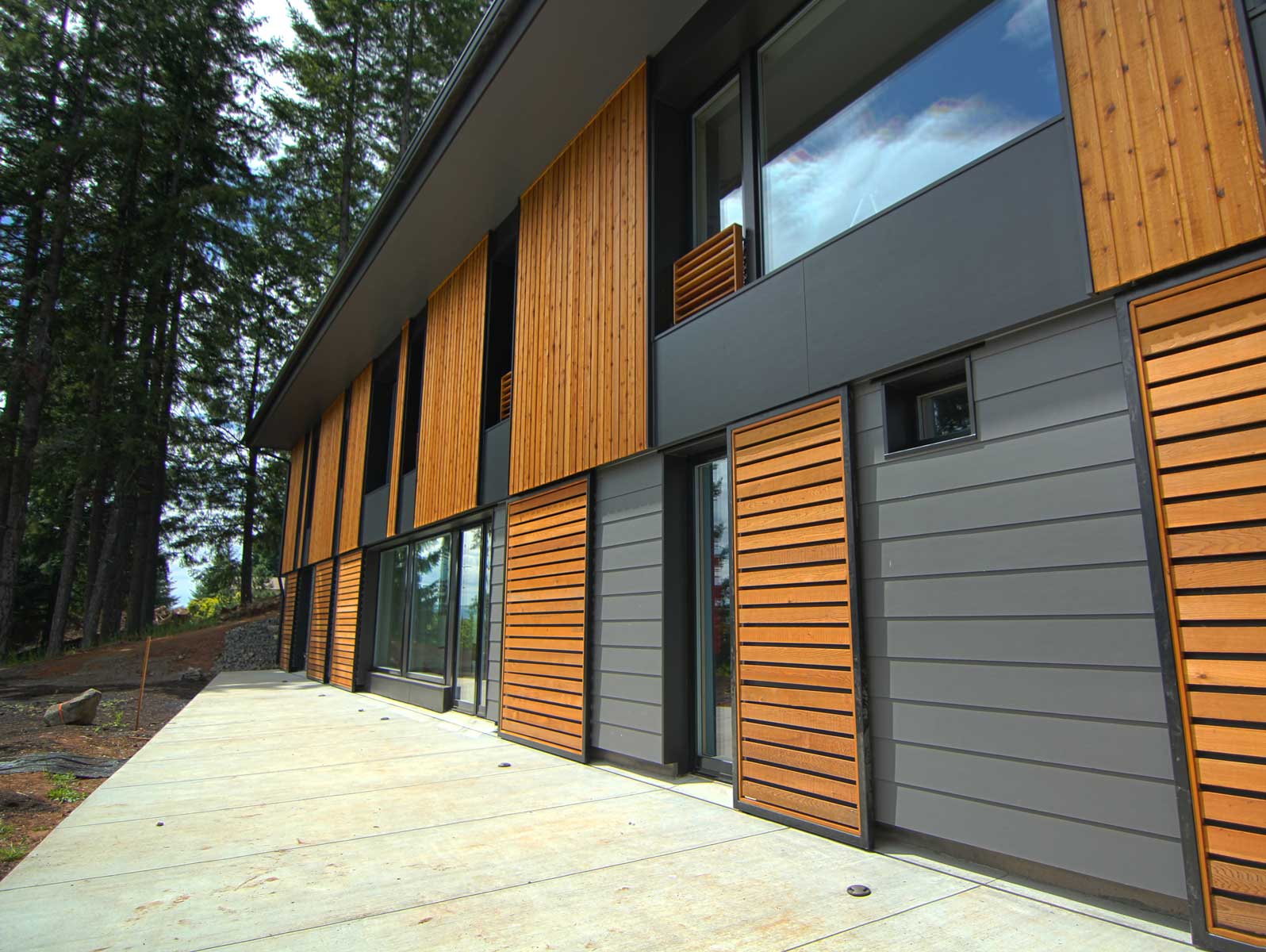 "It looks like a normal house with some custom features," says Hagerman, adding that it was built at a competitive price point—five to 10 percent above similarly sized and designed homes in the region. The home's added upfront cost is mitigated by the slashed utility bills, which averaged just $100 for the entire year.