When it comes to weighing environmental impacts, boomers may have created the problem, but they're actually doing more than 20-somethings to mend their ways.
COULD THE BOOMER GENERATION (those 55+) actually be living greener than their children? A study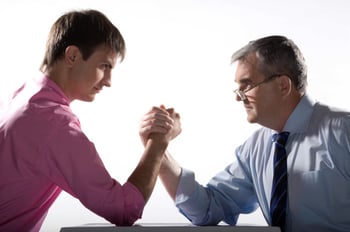 released by Washington Energy Services for Earth Day shows that the older generation participates more in the green practices necessary to reduce resource than younger people (those between 25 and 34),
Older survey respondents were at least 10% more likely to: compost and ensure that their home had low flow toilets and low-flow showerheads . They were at least 20% more likely to program their thermostats and ensure their home was properly insulated. They were also 40% more likely to maintain their furnace.
So what do younger people actually excel at? Recycling. They're 4% more likely to recycle than boomers.
In general, millennials are not as eco-conscious as you might think.. For example, they report that when they do take action to save energy it's primarily to save money, not to save the planet. Can we blame runaway student loans? GB