Environmental issues—from carbon emissions to renewable energy to clean water to habitat protection–are on the ballot this election cycle. Will progress on the state level combat the ferocious wave of federal regulation rollbacks?
With the current Administration's active rampage to gut regulations, the stakes have never been higher for the environment.
In response, States are taking things into their hands, placing initiatives on midterm ballots that could make up for lost ground.
Washington
Washington state is leading the climate change charge with Initiative 1631 (the Protect Washington Act), a groundbreaking proposal that would place a $15 fee on each metric ton of carbon emitted by polluters, beginning in 2020. The fee would then increase $2 per year until the state hits its 2035 greenhouse gas reduction goals. Funds raised by the initiative would be allocated to clean air and clean energy investments (70%); clean water and healthy forests initiatives (25%); and providing assistance to communities that are dealing with the impacts of climate change (5%). If approved, Washington would be the first state in the U.S. to enact such a fee, paving the way for other states to follow. Proponents of the measure cite economic and job growth benefits, enhanced sustainability and environmental protection, and pollution reduction.
Nevada
In Nevada, Question 6 would increase the minimum amount of electric power that utilities are required to obtain from renewable sources to 50% by 2030, with the stated goal of "reducing Nevada's reliance on fossil fuel-fired power plants, which will benefit Nevadans by improving air quality and public health, reducing water use, reducing exposure to volatile fossil fuel prices and supply disruptions, and providing a more diverse portfolio of resources for generating electricity." Nevada is already sourcing approximately 20% of its energy from renewables (almost half of that comes from geothermal.) The state, currently spending $700 million annually to import fossil fuels from other states, is investing heavily in solar, positioning itself to readily meet enhanced clean energy targets. Proponents of Question 6 claim that approval of the measure would lead to $6.2 billion in investment in the state and create 10,000 new jobs.
Arizona
Arizona is also voting on enhanced clean energy requirements. Similar to Nevada, Proposition 127 would require utilities to access 50% of their power from renewable sources by 2030. Arizona currently sources less than 15% of its power from renewables, even though it has tremendous "solar potential" (second only to Nevada). Furthermore, the measure would increase the amount of distributed renewable energy (energy generated on customers' premises) to 10% by 2030 and implement a more robust system for renewable energy credits.
Even with a 50% renewable energy portfolio mandate, Nevada and Arizona would still lag behind Hawaii and California, both of which have committed to transitioning to a 100% renewable energy portfolio by 2045. Fortunately, the cost-benefit analysis for renewable energy is penning out in many markets, making solar and wind desirable options with respect to coal, oil, and gas.
Montana
Montana and Alaska are forging new ground on the water front. Montana residents, reeling from a history of toxic pollution from hardrock and copper mining operations, will be voting on Initiative 186 to protect the state's waters from pollution created from new hardrock mining endeavors. The initiative would empower the state's Department of Environmental Quality to "deny a permit for any new hardrock mines in Montana unless the reclamation plan provides clear and convincing evidence that the mine will not require perpetual treatment of water polluted by acid mine drainage or other contaminants." The measure would "ensure public safety and prevent the pollution of air or water and the degradation of adjacent lands." Interestingly, Trout Unlimited is the initiative's largest financial supporter, with a swelling membership of anglers who have a vested interest in maintaining the health of the state's watercourses.
Alaska
Alaska's Measure 1 endeavors to protect salmon habitat with more stringent permitting regulations and requirements for development projects and drilling sites. The measure would also open a pathway for greater community involvement in decision making by requiring public notice and allowing for comment periods. Needless to say, oil and mining companies, namely BP and ConocoPhillips, are ardently fighting the measure.
Florida
Oil and gas operations aren't just at risk in Alaska, they're also on the ballot in Florida. The proposed Amendment 9 would ban offshore oil and gas drilling in state waters, with the goal of "conserving and protecting the state's natural resource and scenic beauty; abating air and water pollution; and reducing unnecessary noise".
In some states, climate advocates who have felt emasculated by this Administration's war on the environment will have the ability to cast their vote. Let's hope they seize the opportunity to implement positive change and take us further down the road of action.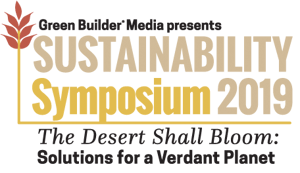 If you'd like to participate in a robust dialogue about how we can enhance our national sustainability initiatives, join Green Builder Media at our upcoming Sustainability Symposium 2019: The Desert Shall Bloom on Monday, February 18, 2019 (the day before the show floor opens at Design & Construction Week) at the UNLV campus in Las Vegas. Brimming with vision and ingenuity, the event's agenda includes luminaries like General Wesley Clark, Academy-Award winning actor Jeff Bridges, and NBA legend Bill Walton.
And, don't miss the celebration of our annual Sustainability Award winners the night before the Sustainability Symposium on February 17 at 6:00 p.m. at the exclusive Mr. Chow in Caesars Palace.
Click here to register for the Sustainability Symposium 2019: The Desert Shall Bloom and Sustainability Awards gala. Space is strictly limited and by reservation only, so reserve your seat today!
A sincere thank you to our generous sponsors, Samsung, Ingersoll Rand, Emerson, Andersen, Owens Corning, and Caesars Entertainment for helping to make the Symposium and gala dinner possible.
Do you think the environment will win or suffer this election cycle? Write to me at sara.gutterman@greenbuildermedia.com.
Want to read more? Follow me on Twitter and Facebook. For more information about green building and sustainable living, visit Green Builder Media at www.greenbuildermedia.com, like us on Facebook, and follow us on Twitter for regular updates and breaking news.