Like All Guerrilla Fighters, the Beaver is Most Effective at Night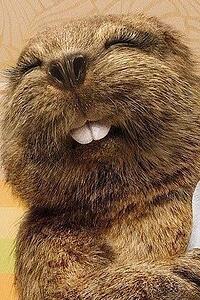 As a building professional you know all projects have their detractors, their stumbling blocks, their screeching halts ... their beavers.

It has been no different for Green Builder Media's most ambitious project to date: the VISION House at Mariposa Meadows. In fact, it is only through sheer determination (and daily dismantling of rodent-woven dam branches to keep the irrigation gate clear) that we can proudly announce the project's ground-breaking.
We invite you to follow the progress of this extreme climate, off-the-grid sustainability institute and demonstration project here. Now that sounds like a mouthful—because it is: An unprecedented undertaking, we are reverently coexisting with nature on a 120-acre in-holding surrounded by millions of acres of National Forest land and Federal wilderness area in the Colorado Rockies to demonstrate advanced green building practices and enabling technologies at high altitude.
The goal of the project is to implement and test solutions that can be replicated in urban, suburban, and rural locations across the country. If we can construct completely self-sufficient, independent, net-zero energy and water homes at 10,000 feet in the Colorado Rockies ... well, they can be built anywhere.
So perhaps our little good-natured beaver battle is not the perfect metaphor for this project. The central question we asked ourselves when building in pristine environments was: how can we proceed in a way that improves what we touch?
So as we answer that question, the project unfolds, and we navigate the pitfalls of off-the-grid building, we try to be zen. But still ... Dam.
The project debuts summer 2015. Follow us online or, even better, come on out and meet the beaver.