The current special products edition of Green Builder magazine has me thinking about the topic of building products in general, and an incident that took place at a meeting of the Executive Committee (now called the Executive Board) of the National Association of Home Builders a few years back in Milwaukee.
During a lively discussion about emerging products and technologies, and how they impact building codes and standards, a well-known member of the committee declared that the code development process has been hijacked by the manufacturers "so they can force us to buy their new products."
It was an open meeting and there may have been representatives of the product manufacturers present. But no one challenged the assertion and it appeared that it was met with widespread agreement by most of the committee because, above all else, builders hate mandates.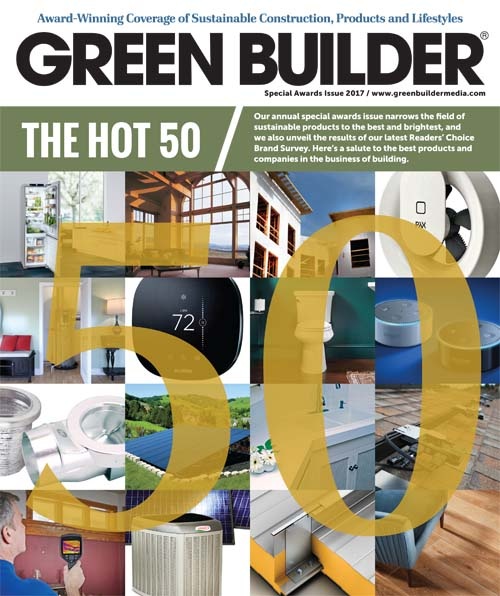 Now, keep in mind that this was a meeting of leaders of a member-based association, approximately two-thirds of whom are "associate members." This means that they are not classified as builders but rather as a large number of other types of companies, including a substantial proportion who produce building products.
These companies are an incredibly valuable set of members, providing tens of millions of dollars in annual revenue to the organization. They tender the lion's share of dues revenue, and they generate vast sums of financial support for the association through sponsorships, participation in demonstration projects to promote the industry, and as major exhibitors in trade shows.
They also represent a sector of the industry whose lifeblood is progressive innovation, the creation and application of products that offer new, and presumably improved, solutions to consumer demands and challenges facing the industry. They may very well occupy the single most-competitive sector of that industry.
Why, then, do they find themselves being used as scapegoats by the very customers whose business they are vying for? Builders everywhere constantly seek new options to offer to potential customers, ways of attracting new business and increasing their market share by differentiating themselves from other builders.
Yet, when these new products, systems and technologies are embraced in the code development process because they offer enhanced performance, superior engineering qualities, better reliability, greater durability and resiliency, reduced material consumption and less waste, or any other number of desirable attributes, the companies producing them are demonized for moving the needle.
If you were active in the industry a couple of decades ago, you will recall the battles fought over low-flow plumbing devices and the massive attempts to have regulations governing the amount of water these products consumed reversed, in large part because the manufacturers had not yet perfected their effectiveness throughout the various product lines. But the manufacturers came through and trillions of gallons of precious water have been saved, one home at a time. Now those requirements are taken for granted. But I believe some builders and the trade associations they belong to resent mandates so much that they would choose to make indoor plumbing "voluntary" if they could.