LP SmartSide ExpertFinish Trim & Siding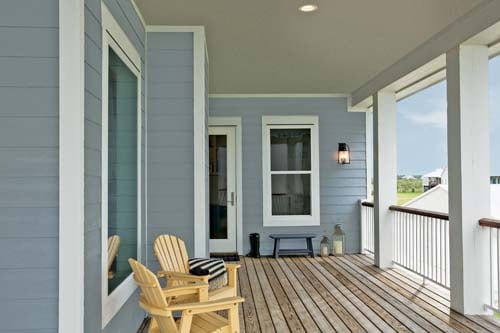 LP Building Solutions continues to expand its portfolio of durable siding products with LP® SmartSide® ExpertFinish™ Trim & Siding, a prefinished siding option available in an array of tailored colors. The prefinished coloring eliminates the painting phase of the construction process, saving time, labor costs, and time needed to dispose of toxic paint.
SmartSide ExpertFinish also includes LP's new ExpertFinish Lap to avoid the need for seam caulking, joint molds or pan flashing at butt joints. It is available in 16 versatile colors, and a variety of SKUs and finishes to complement a multitude of exterior style and design needs. The product utilizes engineered wood strand technology that offers superior protection against hail, wind, moisture, fungal decay and termites.
Like all LP SmartSide siding products, LP SmartSide ExpertFinish Trim & Siding also provides advanced durability, which can lead to less jobsite waste and easier installation. It also comes with a leading 5-year labor, 15-year finish and 50-year substrate warranty.
For more information: lpcorp.com