Lowes Fails the Customer Service Litmus Test

Matt Power, Editor-In-Chief
2 min read
When employees lack the flexibility to fix customer issues on the fly, corporate should bear the blame.
Box stores such as Lowes want a lot. They want to "own" the DIY consumer market, but also to gain the loyalty of building pros. But here's a message for all of the suits at Lowes, who set the mission statements, goals and employee handbooks. No customer should ever leave the store fuming, as I did today.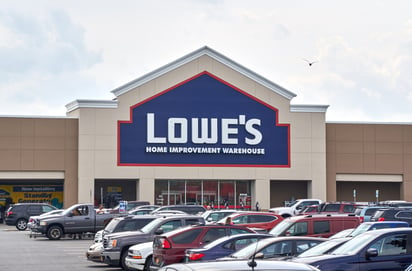 I don't get pissed easily, but I just got tired of being treated like I should be grateful that Lowes exists, and take my lumps.
About 10 days ago, I ordered (or thought I ordered) some flooring that had to be shipped in from another store to this Lowes, which was about 45 minutes from my jobsite. That order never got into the "system," I found out a week later. So I went back to Lowes, put the order in again, this time paying for it up front with a credit card. A week later, I stopped in again. Nothing. The order was mistakenly processed as a point of sale purchase. This is where I started to get unhappy. The flooring person told me she had another order in stock, but she couldn't let me have any of it "because it's an install."
"Can't you just fix this," I asked. "I mean just give me some of that order and replace it this week so I don't have to drive back here for a fourth visit?"
" I really can't," she said, "but I'm sorry this happened." Another clerk at the front desk said "I'm really sorry this happened."
Let me explain something to whatever firm handles Lowes' public relations. I don't give a damn if a Lowes employee is "sorry" that I'm being treated like crap. I want the $%#%ing problem fixed on the spot. Somewhere in our cultural journey, the idea that simply saying "sorry" forgives every bad business decision, snide remark and, well, pretty much anything..entered the mainstream.
Instead of saying sorry, Lowes needs to change some some things. They need to rewrite their corporate playbook, and give employees the power and the blessing to make sure EVERY person who enters a Lowes walks out satisfied, without exception. Maybe I'm spoiled because I'm from Maine, where the LL Bean company has become world famous for its stellar customer service.
What might that have meant in real life terms for my situation? The flooring person could have offered me any of the following alternatives.
"I tell you what, let me call the other store, and have UPS pick up your flooring and ship it to you express so it arrives at your place tomorrow morning."
"Since we screwed this up so badly, we're going to refund you half of the cost of the product and pay for your mileage for your four trips."
"Here's a gift certificate for the amount of money you are spending on the flooring, plus some extra for your mileage."
Any of those scenarios would only have "cost" Lowes a few hundred bucks.
What did they get instead? An irate Editor-In-Chief, and a once-loyal customer whose trust has been broken.
Maybe it's time to tear up the employee handbook, think hard about what makes a brand great, and start over.
---

Veteran journalist Matt Power has reported on innovation and sustainability in housing for nearly three decades. An award-winning writer, editor, and filmmaker, he has a long history of asking hard questions and adding depth and context as he unfolds complex issues.