This blog was originally published February 2, 2017. Recent events have made it worth republishing.
In a time of great tumult, I have adopted one of Martin Luther King's best quotes as my mantra: "I have decided to stick with love. Hate is too great a burden to bear."
I look at the world around me, and I see madness everywhere. Fear is in the air. A new level of hatred has been unleashed.
We are, indeed, at war. We're entrenched in a war of psychologies and ideologies. A war of values and virtues. A war that encompasses everything that we hold most dear, that reaches into our collective soul and pierces the most tender places in our hearts.
A war that has no clear rules of engagement or defined boundaries, with hostilities that will surely wound us deeply and most likely result in an ambiguous and unsatisfactory outcome.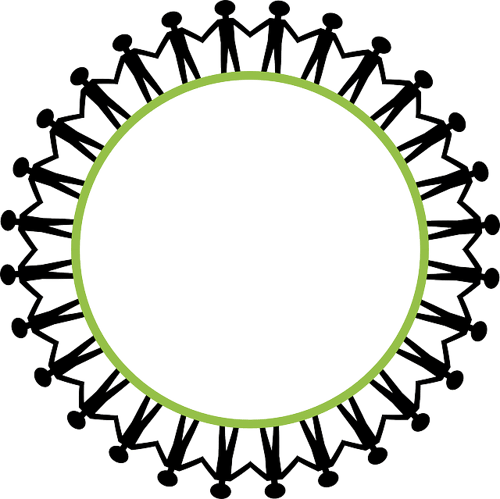 The portrait of this war looks different to every onlooker, reflecting the shades of each observer's individual perspective. To some, this is a holy war. To others, it is a battle over the governance of our country and the preservation of our democracy. And yet others fight to protect our basic civil liberties, personal freedom, and environmental rights.
We all have something at stake, something to lose, and something to fight for. But as we pick our battles, I encourage us to remember: hate oppresses; love liberates.
Love is an infinitely more powerful weapon than fear. It is a galvanizing force—one that build us up, rather than tears us down. It's the most precious defense we have in our arsenal.
At this moment in time, we must choose which story to believe in. We can believe the myth of scarcity and fear, with its ruinous growth and rampant consumption.
But as the mystic monk Thomas Merton said, "Any appeal that begins from a standpoint of despair is doomed to fail…," so perhaps it is more expedient and intelligent to choose a different story. One of kindness, love, health and well-being. A story of abundance.
In Washington, everything seems to be up for debate—the environment, health care, religion, citizenship. And while we may see a lack of leadership in Washington—and believe me, I'm rebuking the behaviors of those in the White House as well as on both sides of the aisle in Congress—that does not automatically translate into the loss of leadership by Americans.
While it may be obscure at times, we must find method in the madness, eking out progress even when it seems that the very fabric of the world around us is unravelling.
The next few years will be an endurance test for everyone. We must all march every day in support of the things that are important to us. But I have faith in the American people, and that faith gives me hope that we can resolve our differences peacefully and lovingly.
Despite the madness, I'm not discouraged. I'm motivated. I'm invigorated. I accept that each one of us must fight for our values, our neighbors, our friends, our family. I simply ask that you treat me with decency and respect. That you listen to my argument and consider its validity, even if you don't agree. I promise I will offer you the same. Let's be kind to one another, and, together, walk the high road.
How do you think we can solve our conflicts with love as opposed to fear? Write to me at sara.gutterman@greenbuildermedia.com.
Want to read more? Follow me on Twitter and Facebook. For more information about green building and sustainable living, visit Green Builder Media at www.greenbuildermedia.com, like us on Facebook, and follow us on Twitter for regular updates and breaking news.