Looking for One Great Builder!
Shelter Dynamics, a specialty modular builder that offers innovative, small-footprint, net-zero, affordable housing solutions, is seeking a dynamic, forward-thinking builder to take the helm.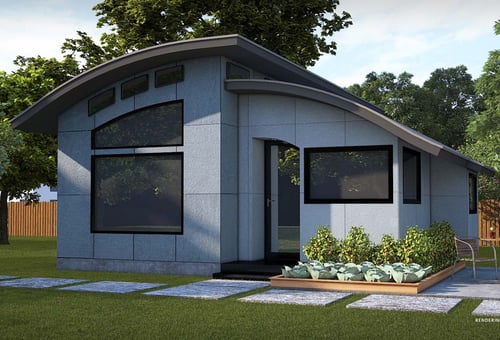 Shelter Dynamics, a California-based specialty modular building company, is seeking a like-minded, experienced homebuilder to lead this fast-growing company as it expands its operations.
The candidate must have a commitment to sustainability, as well as the production of affordable modular housing, as imagined by the company's founder. He/she must be able to lead all aspects of the company, including modular home building, factory set-up and execution, marketing and sales, and fund raising.
Shelter Dynamics' unique prototype designs, the Arc House and Flex House have been featured by Green Builder Media at multiple trade shows, including Design and Construction Week, the Pacific Coast Builders' Conference, Solar Power International, and Greenbuild, and have received substantial interest from developers, builders, and homebuyers.
The company is in the process of obtaining approvals for its prototype designs as "California Modular Housing" and anticipates sales to commence in January, 2018.
For more information about the position, contact Mark Gautreaux at mmgautreaux@earthlink.net.