CES: Toyota Avalon Can Make This Tiny House Go Crazy
The latest hybrid electric model from Toyota "talks" to the Align Project house in real time, triggering off-the-wall routines.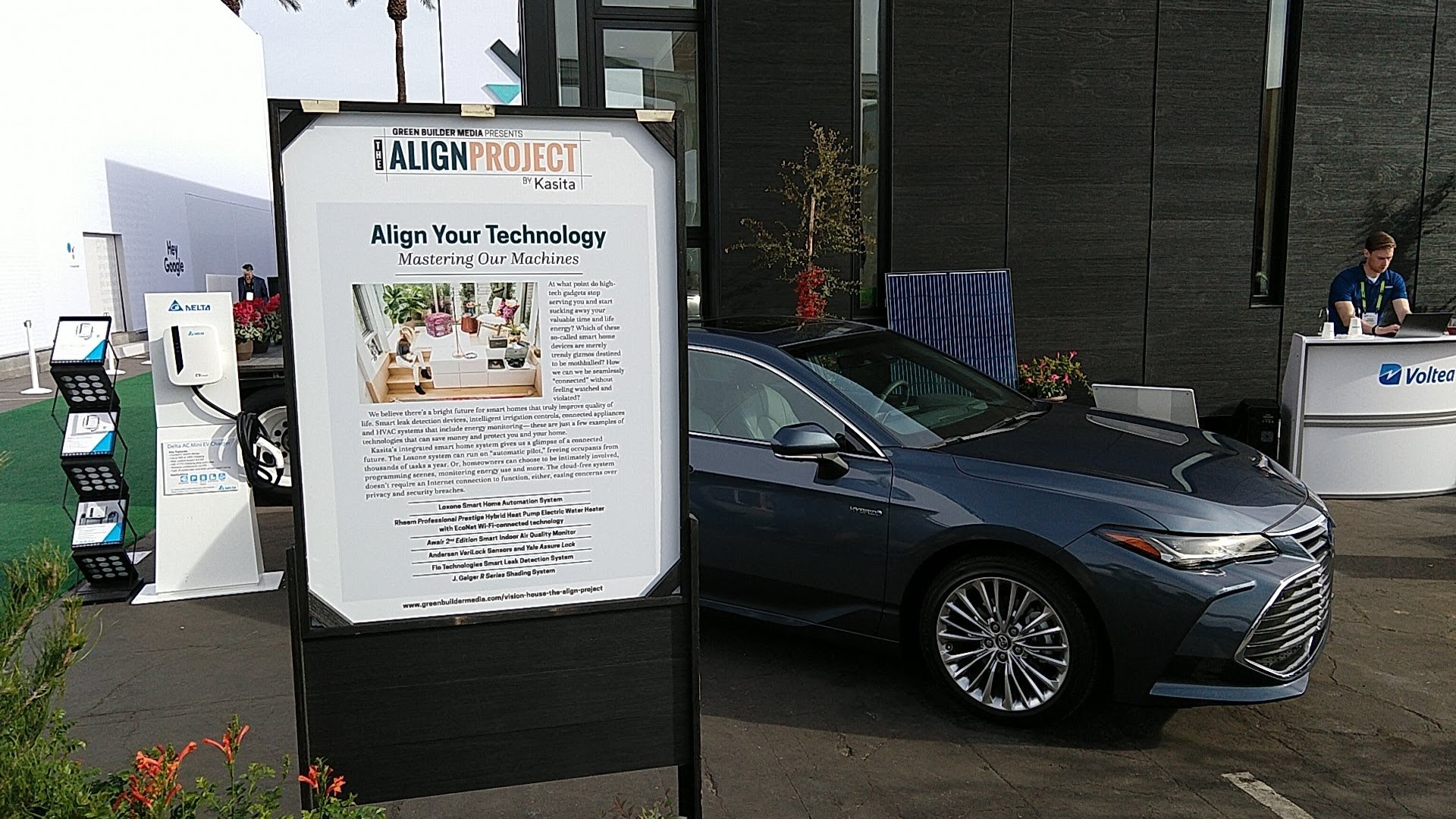 As part of the Align House exhibit at CES in Las Vegas, this Toyota Avalon Hybrid bridges the "missing link" between home and mobility. The concept has been around, but Toyota is leading the curve in actual execution. The vehicle has a heads-up display screen called the Entune App Suite, with many built in bells and whistles.
For example, using a simple phone app, you can link the car to the home, and connect Alexa voice commands with the home's many systems. One of the test routines programmed into the Aligh Project is "Alexa, make the house go crazy," which causes lights inside to flash on and off and other actions.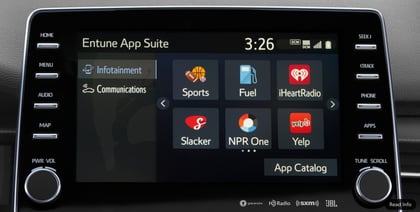 On a more practical level, the in-car voice commands give users direct control over security, energy efficiency and comfort at home. They can trigger an energy saving mode as they drive away, be notified of security breaches or water leaks, and keep an up-to-the-minute tally of how much renewable energy the solar panels are creating, along with the car's current charge level, and so on.
The vehicle's batteries are kept topped off at the show by a Delta residential EV charger, and both are on display all week at The Align Project booth at CES.