This week, I'm reporting live from the Consumer Electronics Show (CES) in Las Vegas, where today's smartest, zaniest, and most innovative minds have converged to showcase ingenious technologies.
If you've never been to CES, allow me to paint a picture for you—imagine Disneyland for tech geeks filled with endless gidgets and gadgets that do almost anything you can think of, drones filling the skies, robots roaming the hallways that would make even Rosie from the Jetsons jealous, connected electric vehicles that run on solar power, Artificial Intelligence powered products that make your home smarter than you are, wearables that track your every biorhythm, and TVs, oh those illustrious high –def TVs, everywhere (literally, everywhere!) in a wall-to-wall jam-packed, high-energy sea of human invention.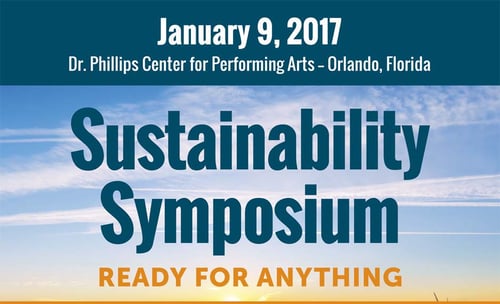 CES proponents claim that the show turns dreams into reality, which may actually be true, since the expo halls are teaming with venture capitalists, private equity investors, and eager entrepreneurs who all want a piece of the action.
The technologies displayed at CES certainly offer a glimpse into the future. This year, the stars of the show include:
Artificial intelligence (AI): cognitive learning, AI-based platforms that teach and adjust themselves based on user behavioral patterns are abundant, with Amazon's Alexa (which now integrates into TVs, refrigerators, appliances, alarm clocks, TVs, lighting, and much more) leading the pack.
Self-driving, connected, intelligent cars: autonomous vehicles are taking the show by storm this year—a harbinger that this may very soon be a household technology. And these vehicles are not only smart enough to drive themselves, they can now tell us when they need maintenance; connect with our homes when we get within short-range distance to turn on our lights, heating, speakers and more; and alert us of traffic patterns, road conditions, weather patterns, and optimized driving routes.
Smart home technologies: we started seeing the convergence of building and consumer electronics industries at CES a few years ago with the introduction of smart home technologies. This year, entire expo halls have been dedicated to smart home technology, many of which are boasting voice-enabled and/or AI capabilities as well as the integration of contextual data (for example, if your HVAC system senses that you're in a particular room in your house and it's cold outside, it will automatically increase the temperature in that room while simultaneously lowering the temp in unoccupied rooms.)
Wearables: from simple to sublime, wearables of all kinds are on display at CES. Bands and bangles that are so sophisticated that they can "taste" your skin to determine your physiological state, smart watches that are powered by kinetic energy or body heat, and—my personal favorite—wristbands that can reduce nausea while you're wearing Virtual Reality goggles (or, as they're called, "wearables to cure the ills of wearables!")
Drones: hordes of drones of all shapes, sizes, price points, and functionalities.
Virtual reality: there was plenty of hype about virtual reality at CES 2016 (accompanied by endless lines of attendees waiting to test the novel headsets), so this year's narrative seems more modest by comparison, but VR is still in the spotlight, with manufacturers highlighting new features and experiences.
While a few days at CES is certainly stimulating, I must admit that I'm looking forward to heading to Orlando this weekend for our upcoming Sustainability Symposium 2017: Ready for Anything on Monday, January 9 at the Dr. Phillips Center for Performing Arts in Orlando (there are just a few days left to register and we're almost at full capacity, but it you want to still sneak in, click here to register!) After having my head in the clouds in Vegas this week, I'm sure the Symposium will over some much needed grounding.
What technological advancements are you excited about? Write to me at sara.gutterman@greenbuildermedia.com.
Want to read more? Follow me on Twitter and Facebook. For more information about green building and sustainable living, visit Green Builder Media at www.greenbuildermedia.com, like us on Facebook, and follow us on Twitter for regular updates and breaking news.