LG Electronics

Alan Naditz
2 min read
For this technology giant, it's all about thinking smart.
At first, it's an odd-looking thing: a rectangular, almost "Tiny Home" with a curved fence on its roof, a couple sloped patios outside, and a statuesque horizontal tube out back that looks like an unfinished tunnel. But then you see the solar panels on the porch, the electric charging station on one pillar, and the plants—lots of tiny plants—growing all over the backyard.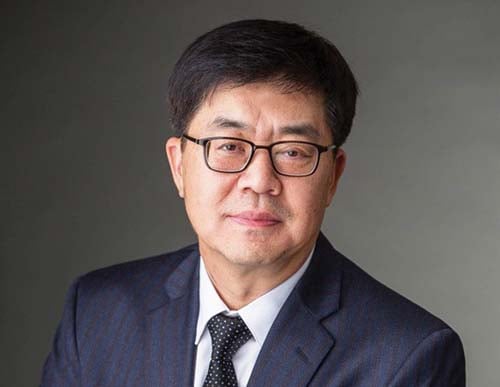 "We look for ways to open up various business opportunities, such as an AI platform that evolves according to the needs of users, and setting up an open ecosystem for webOS. We will strive to find new opportunities in the rapidly changing business environment and become a sustainable company." Il Pyung Park, President/Chief Technology Officer
It's LG's way of mingling one type of green with another. This passive house—a.k.a. Passivhaus—is a company showcase, filled with products designed to grant a sustainable lifestyle without sacrificing comfort. The solar panels power the charger, the A/C, the heat pump. Advanced technology tracks the energy consumption of each connected device—TV, monitors, washing machine, smart speaker and refrigerator—in real time and automatically supplies the ideal amount of electricity, conserving power and the planet's resources. Residents also have the convenience of voice control via Google Assistant, enabling them to control the lights, oven, blinds and more.
And all those plants? Their duty is to help clear the air of CO2 emissions. These few dozen bushes, vines and young trees will eventually have hundreds of friends. It's an effort that meshes with LG's recently announced goal of going carbon neutral by 2030—cutting emissions from 2 million tons in 2017 to 960,000 in 13 years—largely through expanded solar energy-driven installations and LG's own technology, such as its energy management systems.
This, and a consumer-oriented campaign—"Life's Good—Experience Happiness," designed to teach sustainable thinking to 5.5 million young adults by 2021—has people noticing. In 2019, LG Electronics received 2019 Edison Award in the Energy & Sustainability category for its ultra-efficient air conditioning technology, and the NAB Leadership Foundation's Corporate Leadership Award for the company's environmental sustainability, social impact, employee volunteerism and disaster relief efforts.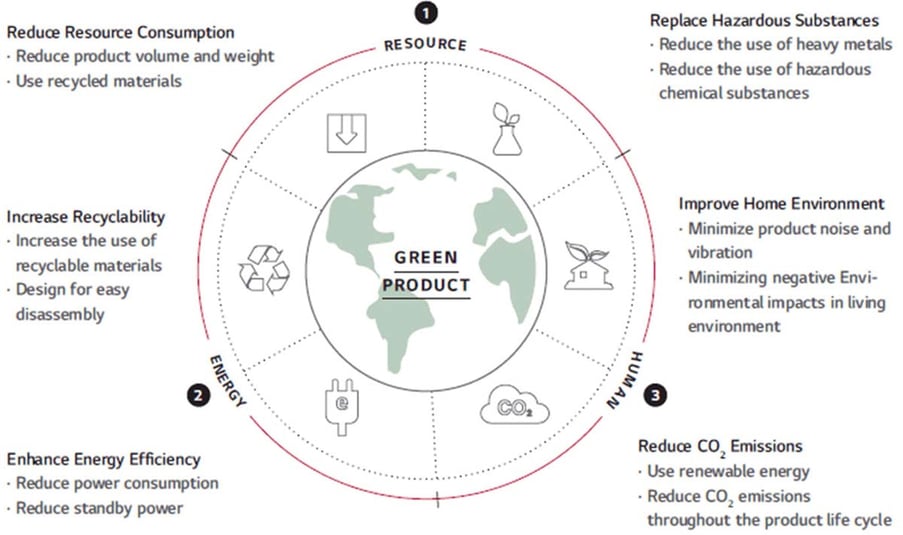 ---

Alan Naditz is managing editor of Green Builder Magazine. He has covered numerous industries in his extensive career, including residential and commercial construction, small and corporate business, real estate and sustainability.