Across the planet, individuals and organizations are joining together to advocate for keeping coal, oil, and gas in the ground, demanding that our global society break free from fossil fuels to mitigate the risks of climate change.
Climate activist Bill McKibben led the fight against the Keystone XL Pipeline and won. Now, he is building the Break Free movement to keep fossil fuels in the ground. His efforts are yielding meaningful results—from the United Kingdom to South Africa, Australia to Brazil, the movement is disrupting fossil fuel projects, encouraging mass divestment, and setting the stage for "the rapid, just transition from the fossil fuel economy of the past to the 100% renewable and clean energy future that climate justice demands."
Why is the Break Free movement, and other efforts to keep fossil fuels in the ground, so critical? Because, according to the World Bank's Global Facility for Disaster Reduction and Recovery, climate related disasters already affect over 170 million people each year (up from 60 million just three decades ago) and cost $40 billion annually.
And things are expected to get worse. Coastal cities and communities are the most vulnerable to natural disasters—1.3 billion people are expected to be displaced by climate events and rising sea levels, with costs exceeding $1 trillion, by 2070.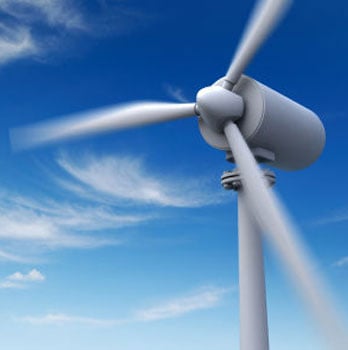 We're already starting to lose entire islands in the Pacific due to rising sea levels and erosion, including six Solomon Islands, which recently saw entire villages washed away.
"We are woefully unprepared for the climate and disaster risks that are rapidly changing our world," said John Roome, senior director for climate change at the World Bank. "Without changing decision-making today, we'll only increase the disaster risk for the future. But if we make the right decisions now, we'll be able to avoid a large number of these risks."
Transitioning to a clean energy economy is essential. Progress is being made in the most unlikely of places, including oil-rich nations like Saudi Arabia, which is weaning itself off its fossil fuel dependency as a hedge against fluctuations in an increasingly speculative market.
In unprecedented droves, pension funds, charitable foundations, corporations, and individuals around the globe are divesting from fossil fuel investments, claiming both moral victory and financial astuteness.
Furthermore, regulations like the Clean Power Plan are aiming to limit our country's greenhouse gas emissions by shifting away from dirty power sources, like coal, in favor of cleaner forms of electricity generation (interestingly, many of the states that oppose the Clean Power Plan, like Texas and Kansas, are leaders in the wind energy industry and have the potential to win big in the transition, and almost all of the states suing to block the Plan have decreased the use of coal in the past few years, clearly indicating the demise of that once-ubiquitous industry.)
In addition to clean energy, resilient buildings will play a major role in climate adaptation. To that end, the World Bank is developing a new website, ThinkHazard.org, which flags potential natural disasters and hazards that could affect building sites, thereby enabling city planners, developers, governments, and builders to make informed decisions about the resiliency of their projects.
No doubt, resilient buildings are crucial in the effort to reduce the effects of climate change, but the crux of the issue is eliminating fossil fuels from the menu of energy and transportation fuel sources. So, I encourage you to do all that you can to help keep oil, coal, and gas in the ground. Join the movement and break free.
How do you think we can break free from fossil fuels? Write to me at sara.gutterman@greenbuildermedia.com or follow me on Twitter or Facebook.
For more information about green building and sustainable living, visit Green Builder Media at www.greenbuildermedia.com, like us on Facebook, and follow us on Twitter for regular updates and breaking news.