As labor woes continue, what knowledge can be employed from the tech industry, and foreign companies moving into the building industry?
As of 2016, the NAHB reported that 82% of builders experienced labor shortages versus just 13% in 2011. As we know, these shortages create costly interruptions in the homebuilding process. Longer building cycles mean fewer housing starts. Higher labor costs create more expensive homes. But could this challenge be remedied simply by re-educating our workforce and creating more efficient processes?
"Most say we have a labor shortage issue, and I would agree in the context of the current methodologies, materials and processes used today," says Colby Swanson, co-founder and partner at Momentum Innovation Group. "An alternative perspective, and the one I prefer, is that we have a labor efficiency issue. The methods, materials and business practices we have been using for decades to build our homes are all conspiring to highlight systemic issues."
Increasing the utilization of off-site construction is one of the most viable ways we can solve the labor issue. The last couple years have proven growth in that arena, and the topic continues to be one of high interest at many industry conferences. Some argue there will be a huge learning curve in educating laborers on factory-built techniques. Maybe. But it's just education, and there are plenty of people leading the way and showing that it can be done.
Similar to what is happening in the U.S., Singapore has seen a consistent decline in young people interested in traditional construction jobs as a career. To address this issue, the Building Construction Authority (BCA) in Singapore is aiming to train 80,000 people by 2024 in construction technology, or what they call Design for Manufacturing and Assembly (DfMA). Their goal is to increase the growth of off-site construction projects from 10% to 40% by 2020.
Singapore's Minister for Social and Family Development, Desmond Lee, recently stated that Singapore is looking at the "transformation of the whole construction sector - the entire process and value chain, from end to end...what we want to do is set the conditions for the entire industry to upgrade, to upskill, and to offer cutting-edge products and services to Singapore, and to the region, and to the world."
With around 32,000 people currently trained in this field, it's a lofty goal, but one I believe they will achieve. Singapore has a reputation for defining and accomplishing their objectives. I recently witnessed first-hand how they've successfully implemented coding into their education system beginning as early as preschool. Educating kids in coding at such a young age supports their goal to become a "Smart Nation" where "every citizen has the technological competency to succeed in a digital-first world."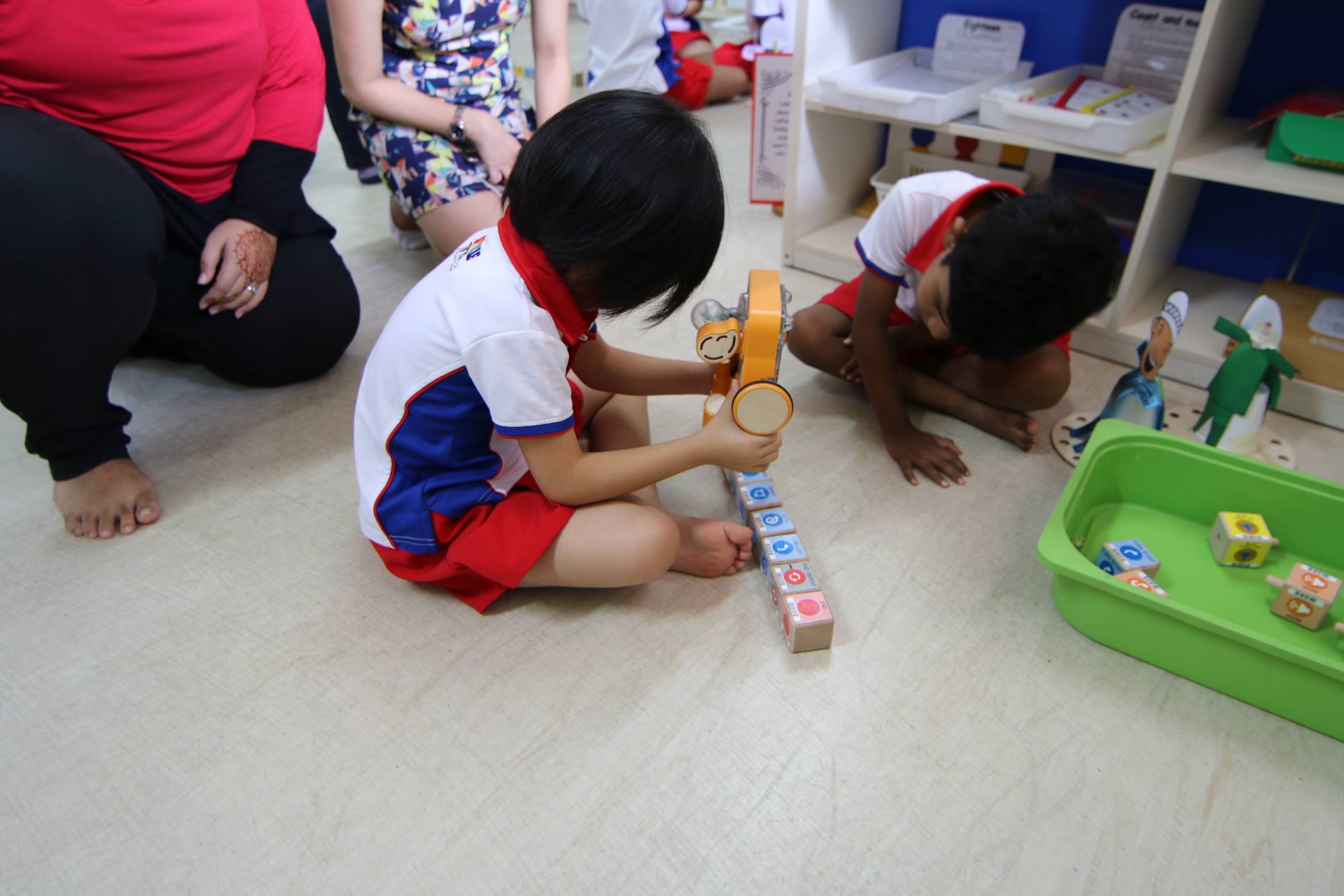 Schools in Singapore are teaching preschool children the basics of coding. [Photo: Heather Wallace]
More companies with foreign experience, and technology backgrounds, have been entering the marketplace. Entekra, based in Northern California, brings over 100 years of combined automated construction technology experience to the states from Ireland and the UK. Japan's Sekisui House, which acquired Woodside Homes earlier this year, has built over 2.6 million homes in Asia and Australia. There is a wealth of knowledge we could learn from the past successes and failures of others.
Companies such as Blokable and Katerra are proving that a business stacked with technology experts may actually succeed at improved efficiencies and creating more attainable housing.
Blokable's CEO, Aaron Holm, is a former Amazon employee who witnessed the inefficiencies in the building industry and decided he could help make it better. Many of the employees at Blokable have resumes listing work experience that some would say makes them unqualified to be working in the building industry - Amazon, Boeing, Google, Expedia, Harley-Davidson, and Fathom, to name a few.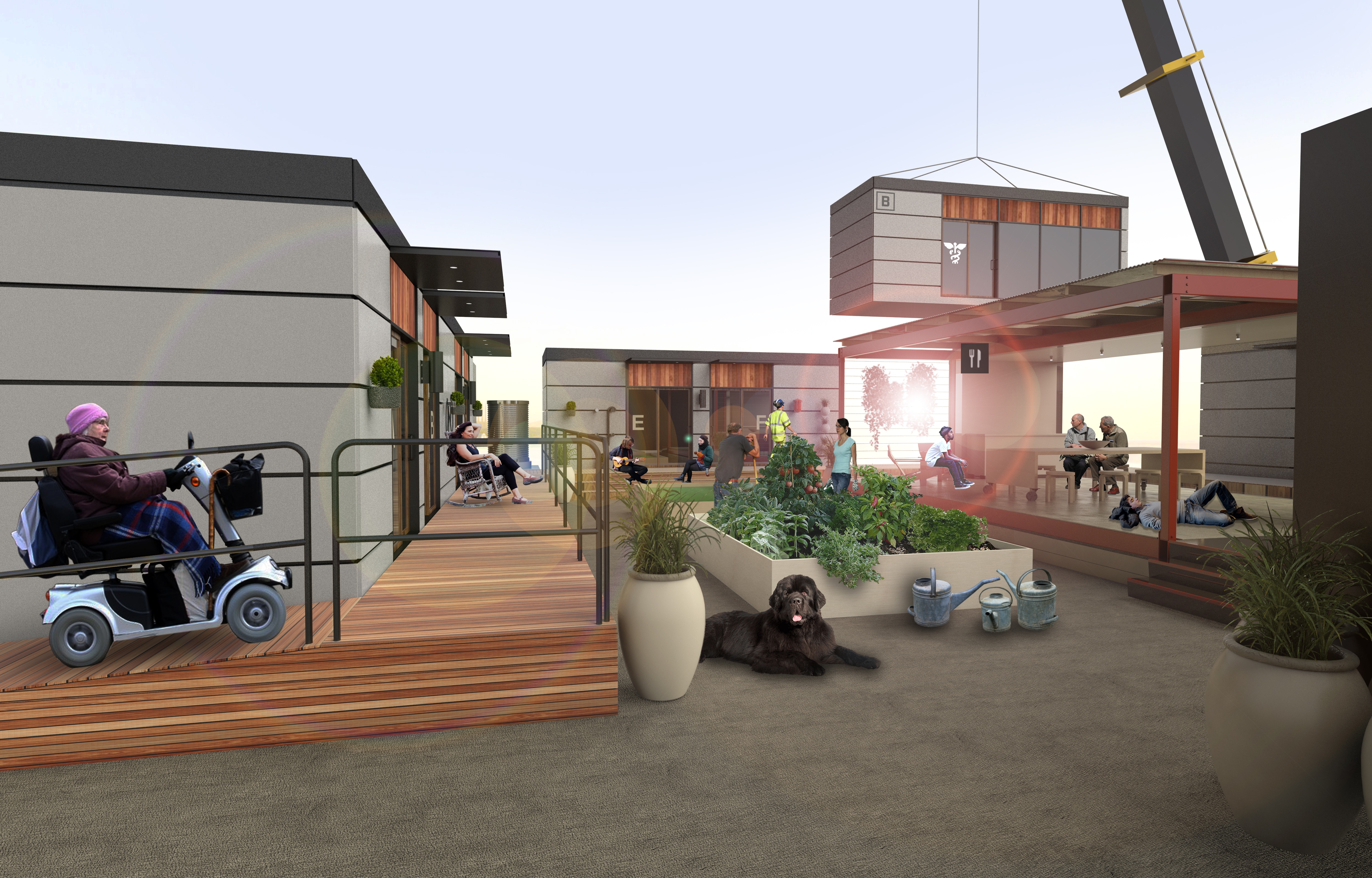 Photo courtesy Blokable
Katerra's leadership is also loaded with an abundance of technology knowledge. They call themselves "a technology company", not a building company. Katerra has invested heavily in R&D, and developed their own technology platform. They are disrupting supply chain inefficiencies by connecting their building information modeling directly to their global supply chain infrastructure. By doing so, they can easily order, track, and manufacture products in an efficient manner.
Change is never easy. But as housing prices show a steady increase in many areas around the country, it's crucial that we do so. Natural disasters will continue to put an additional strain on the crippled labor pool and existing inefficiencies in the industry aren't seeing much improvement.
When former President John F. Kennedy made his famous moon speech, I doubt he had all the details figured out on how we would succeed in that area.
"We choose to go to the moon in this decade and do the other things, not because they are easy, but because they are hard, because that goal will serve to organize and measure the best of our energies and skills, because that challenge is one that we are willing to accept, one we are unwilling to postpone, and one which we intend to win, and the others, too."
That speech is now over fifty years old. And look at where we are in the space industry. We have successfully reused rocket boosters and capsules, and are planning trips to Mars. Yes, changes to the way we utilize labor and technology in the building industry may be challenging and uncomfortable. However, the end goals of efficiency and creating more attainable housing should make it well worth the effort.