Keeping Glass Rooms Comfortable with Hydronic Heating and Cooling
More natural light in commercial buildings improves worker productivity and decreases absenteeism and turnover. However, all that glass can be a challenge when it comes to keeping building comfortable.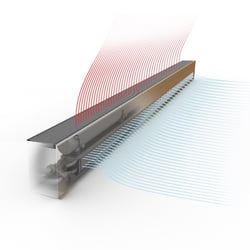 Jaga Climate Systems says floor-to-ceiling glass doesn''t have to impede occupant comfort and energy efficiency. The company has just released its report, "Indoor Climate Control in Glass Buildings," to highlight building temperature challenges and ways to alleviate them through low-temperature hydronic heating and cooling. Jaga says low-temperature hydronic heating and cooling optimizes energy efficiency and alleviates comfort issues that can arise within glass buildings.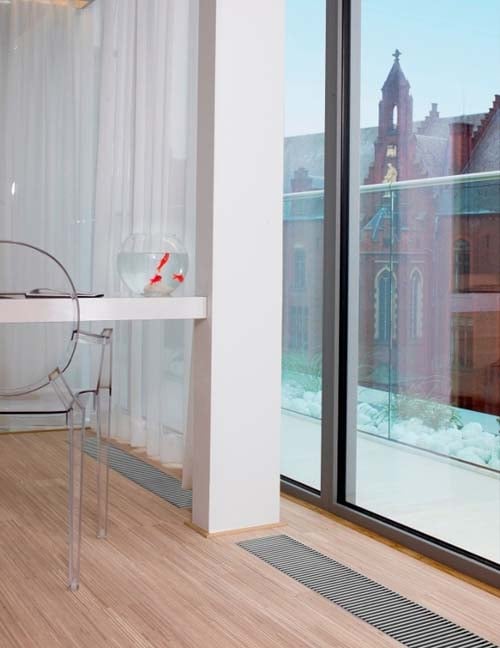 In Seattle at Chihuly Garden and Glass, a low-temperature hydronic system has been combined with radiant floor heating to maintain a comfortable environment.
Glass windows can experience condensation and significant temperature fluctuations depending on the time of day and weather. While light has a positive effect on workers, expanses of cold or hot glass that may be fogged with condensation can negatively impact occupant comfort and productivity.
Jaga''s low-temperature heating and cooling systems contain only 10 percent of the water of traditional radiators. Less water allows them to react immediately as external factors change. Jaga offers ceiling, freestanding, in-floor and wall units that are easy to install and virtually noiseless. Installed discreetly along window walls, Jaga in-floor units, such as Clima-Canal, create curtains of warm air throughout an entire room in the winter. The curtain of warm air forms a barrier between a cold window and the people in the room.
For more information, click to download Jaga's white paper.
---
How low-water radiators work