Kansas City First City to Adopt 2021 IECC
Kansas City, Mo., will become the first in the nation to adopt the 2021 IECC.
The 2021 IECC, which has been mired in multiple appeals from home builder trade associations, will be published in December. It will be approximately 10% more efficient than its predecessor. But how did this Midwestern city get to this decision?
The City's prior codes were based on the 2012 I-Codes, though their energy code was weakened from the 2012 level. According to Karen Uhlenhuth of the Energy News Network, "the local architectural community and other clean energy promoters have been pushing the Kansas City Council to make a leap toward greater efficiency in all new construction".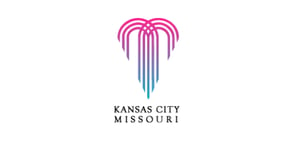 Responding to this persistent call, the City Council adopted the 2018 I-Codes in late June, with the exception of the IECC. Because of the imminent publication of the 2021 IECC, the City felt it was more prudent to be patient. Otherwise, they would have incurred training costs for the 2018 IECC, only to later go through the code adoption and training process all over again. They also didn't want to adopt a code that would immediately be outdated.
A skeptical person might doubt whether they are going to truly adopt the 2021 IECC. Council Resolution 200449 should put those concerns at ease because it reiterates the City's commitment to its own "Climate Protection and Resiliency Plan with goals to reduce greenhouse gas emissions citywide 100% from the electricity sector by 2030, 100% greenhouse gas reduction from municipal operations by 2022, and to become climate neutral by 2040 in order to protect the health and welfare of all our residents, and adopting modern building codes is instrumental in meeting this goal."
It also resolves that the City is basically waiting for the IECC to be published. Since the initial voting results came in back in December 2019, the City (and many other municipalities) have had ample time to see what's contained in the code. Even though a handful of proposals were reversed by the ICC Board, it largely remains intact from that initial outcome.
One important note: Nothing will get enacted until 2021 at the earliest. The council will have to wait 90 days after the code's publication before revisiting the matter.
Mike Collignon is Executive Director and Co-Founder of the Green Builder Coalition, a not-for-profit association dedicated to amplifying the voice of green builders and professionals to drive advocacy and education for more sustainable homebuilding practices.