Kansas Building Code Update: Johnson County
Johnson County, following the lead of surrounding communities, adopted the 2018 suite of I-Codes (with weakening amendments).
As an alternative to the newly adopted building energy code requirements, Johnson County stipulated that a structure achieving an ERI of 80 or less is deemed compliant. That is significantly higher (read: less efficient) than what the 2018 International Energy Conservation Code (IECC) calls for in any of the climate zones, let alone climate zone 4A, where Johnson County is located.

The Table N1102.1.2 was amended such that the wood frame R-value was lowered to 13. The model code calls for 20, or 13 + 5.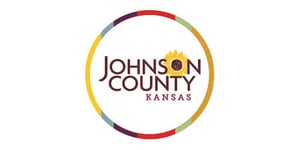 The County also removed the prescriptive requirement for slab insulation, which is supposed to be R-10 at a 2-foot depth. The ACH50 requirement was moved up from 3 to 5.
There was also an exception added to the mandatory duct testing. It reads: "On the post construction test, it is permissible to test for "leakage to the outdoors" versus a "total leakage." Leakage to the outdoors shall be less than or equal to 8 cfm per 100 square feet of conditioned floor area. That seems excessively high for new construction.
They also took an eraser to certain sections of the code. They removed 4 prescriptive items under the IRC hot water pipe insulation section, and deleted Chapters 1-5 of the IECC-R, preferring to cite Chapter 11 of the IRC.
Another interesting element of this code adoption is what the Johnson County Code Officials (which consists of code officials) proposed for changes. Their suggestions were met with mixed reviews. Storm shelters are required for apartments, but they sought to expand that requirement to other residential structures, including assisted living facilities, nursing homes, hotels, hospitals and similar occupancies.
The county was trying to achieve congruence with the municipalities of Lenexa and Olathe. It did not find its way into the final version of their code. The code officials were successful in lowering the ERI from 85 to 80 and adding a blower door test requirement.
All County guidelines and standards can be found by clicking here. The new codes went into effect on July 1.