Even though precast concrete has many advantages, it can be difficult to transport. Transportable factories could change that.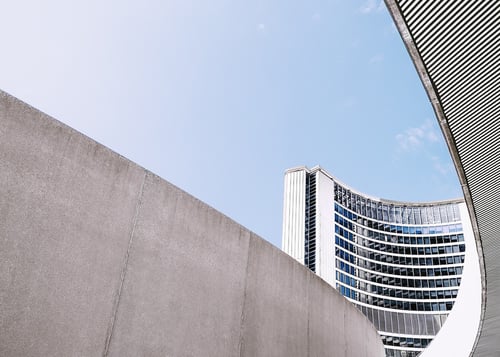 The National Precast Concrete Association suggests conventionally produced concrete is rapidly becoming outdated, given the advantages to clients in using precast concrete. Site-cast concrete has served many well, but precast and the added benefits of transportable precast factories are game-changers. Of serious interest to clients is the potential cost savings of ordering precast concrete. Precasting requires less labor, and its raw materials cost less because of a precaster's ability to bulk-buy and receive associated discounts from that. Precast also uses accelerated curing, a heat treatment that vastly improves durability and strength. This means a potentially quicker turnaround, as precast can be installed immediately without a waiting period for the concrete to gain strength. Moreover, it has high resistance to chemical exposures and rust. Should there be any damage over time, workers can remove and replace precast sections without serious damage to the remaining structure.
Transportable Precast Factories
In the construction process, precast concrete offers prefabricated, pre-installed elements that greatly streamline site logistics by adding predictability, structure and accurate timelines to a project. This means faster construction and no finishing requirements. However, what is even more groundbreaking for the construction industry is that the precaster can be brought onsite. The transportable precast factory is a battery mold setup that can accommodate significantly sized molds in a modestly sized space. The precast factory occupies about 20 by 30 meters and produces around 400 m2 concrete elements daily. Well-liked already for its general usability, the precast factory is composed of movable outer elements, hydraulic and electrical components and the substantial main and central formations of the battery mold. These pieces are all compact and easy to transport, plus they're easy to operate and control. Best of all, a few workers can easily assemble and dismantle the equipment over 24 hours. Sustainability is on everyone's lips at the moment, and more than likely will remain there for years to come. Transportable precast factories remove the transport factor of precast segments from a precaster onsite, which saves 30,000 to 40,000 liters of fuel every year. This leads to an approximate reduction of 100 tons of carbon dioxide emissions. Precast concrete in itself is massively revolutionizing the construction industry, especially in terms of cost, convenience and quality — and with the introduction of transportable precast factories, in transport, too. This will have major impacts on turnaround time, results and durability of new construction, and given the cost reductions, should significantly benefit developing countries, too.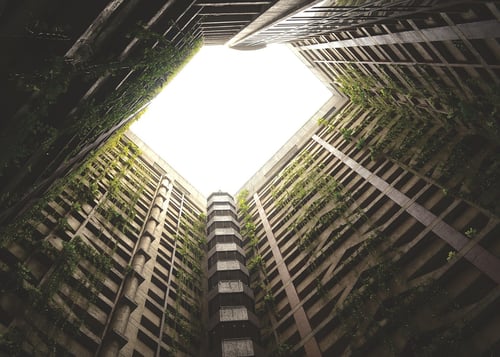 The Future of Mobile Precast Concrete
But while transportable precast factories will no doubt be used far more prevalently in the West, currently developing countries are not incentivized to optimize their construction techniques. Construction firms in these areas can access cheap labor, and when comparing costs, it's obvious the choices are market-driven. The initial outlay involved in opting for transportable precast concrete solutions would not be mitigated by the relief from high labor costs — which is why many developed countries would welcome the change. The government in Jordan, for example, offered financial motivation to construction companies willing to opt for prefabrication systems — however, it was not enough for these companies to remain competitive. Herein lies the problem. Engaging cheap labor in developing countries continues the cycle of keeping construction wages low, does not attract locals into the industry and creates a vast range of social problems caused by outside workers. These workers also typically take their earnings — as meager as they are — out of the country. If developing countries would make the change to using transportable precast factories, it would lower the cost of buildings for those living in poverty. Transportable precast factories would enable houses to be built in a shorter amount of time, with less cost, while increasing durability. These machines could entirely transform areas in developing countries by not only giving them cheaper houses, but by raising employment through bringing meaningful wages to locals and by keeping the money in the area to help the local economy. Precasting machines would also create more durable and natural disaster-resistant homes and remove many of the obstacles that prevented schools, hospitals and halls from being built in the first place. Introducing transportable precast factories to these parts of the world should start with government assurance that national infrastructure projects will use construction companies that enlist such techniques. Furthermore, designers have a serious obligation to construction businesses to educate them about all the benefits of using prefabrication techniques. While precast concrete has been in the news courtesy of President Trump's plans to use precast concrete for his wall construction, there is strong likelihood its impact on construction will feature increasingly heavily in the media for a whole host of reasons. And the developing world stands to benefit most.