Your subcontractor(s) can help you guide your project to success. Here are tips for partnering with a green subcontractor.
The construction industry is thriving today because of solid, mutually beneficial relationships. One of the main cornerstones of the construction industry is that of the contractor-subcontractor. Regardless of your size of business, more than likely you will have had to subcontract areas of your project to third parties, or you will need to do so in the future.
In construction startups, you might expect to subcontract slightly more often to access support for especially busier times. A larger firm might need subcontractors to provide specialist skills for areas of your project you cannot do. In either scenario, you could find yourself without real knowledge of the subcontracting market and unfamiliar with how to do business.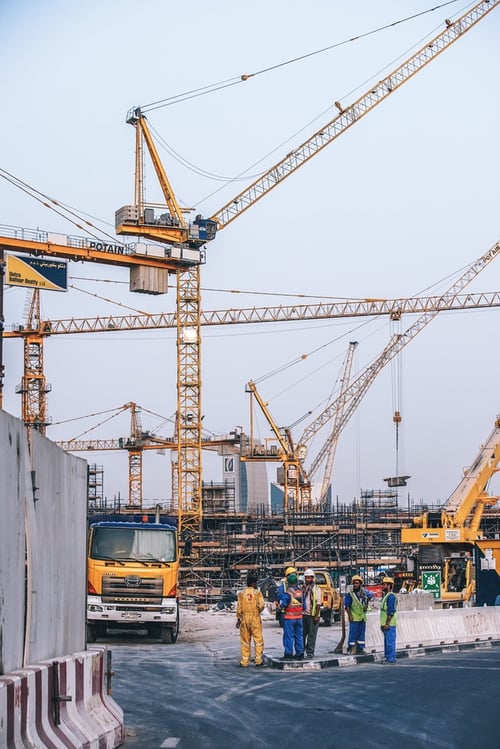 Identifying the right partner for you and managing the relationship can take a knack, and if you're non-negotiable about green building ethics, you'll doubtless be looking for a partner who reflects your own company's approach to sustainable building. Take a look at the below tips on how to partner with a green subcontractor, as well as make sure it's cost-effective, too.
Map the Market
As you'd expect, going into an unknown market necessitates some serious homework tasks. Naturally, you're on the hunt for an outfit that is genuinely qualified to undertake your part of the project, keep your team safe on the jobsite and make it a profitable task for you in the long run.
Building up a network of reliable and effective subcontracting partners takes time and experience, so your first stop should be reaching out to trusted individuals in the industry and asking for recommendations. However, even with referrals, you would be wise to investigate a subcontractor's safety and litigation history before partnering with them yourself.
If they have a history of cutting corners, for example, you would be best to steer clear. The big four construction hazards are of course what we're talking about here. The lifting capacity of largest scissor lifts can exceed 1,500 pounds, and if your subcontractor uses them incorrectly, they can put you, them and the project at risk.
Aside from safety records and litigation history, general contractors tend to specify that subcontractors are to provide finances, bonding capabilities, their insurance plan and evidence of the nature of completed projects in the past. Green projects and their associated cost and relative successfulness are of course a priority here.
Check and Recheck the Contract
First things first here: Regardless of everything you might think at the time, a verbal agreement does not suffice. Outline the projected timeline and associated expenses, remembering to assign responsibilities, expectations and deadlines in the contract very clearly. With regards to tax obligations, if you are a small company you will most likely be exempt from footing the bill for your contractor's taxes. You should specify in writing that your subcontractors aren't employees and they need to pay their own taxes.
You know how important it is to get your money on time, and this will be no different for your subcontractor. Understand the clauses in your contract, such as pay-when-paid or pay-if-paid, flow-down or pass-through, change and indemnification clauses, and payment bonds.
Be Prepared to Project Manage
Cost-effective and efficient subcontracting requires you to maintain contact with and provide clear instructions to your green subcontractor. Being a present supervisor allows you to resolve any problems or queries your partner might have in real-time, and provide guidance when necessary.
Boundaries and roles are imperative to a successful project and green partnership, as well as to continued business from your client in the future. Ensuring your subcontractor understands the hierarchy on-site will prevent them from going directly to your client, and potentially allowing you to be cut out from any future work. Essentially, your subcontractor should refer to you as the client, given you issue the orders and provide payment.
A bad subcontractor will stick to your reputation, and unfortunately, your market base will not be so discerning at distinguishing between the two of you if your project suffered. Do your homework to make sure you have a reputable, safe and qualified green subcontractor on board as your partner. Always put it down in writing and check that the contract is fair to you. Lastly, make yourself available and stay critical to protect your standard of work.