Housing 2.0—Live at PCBC!
Sam Rashkin's game-changing Housing 2.0 course will be offered live in a one-day session at PCBC in San Francisco.
Ready to get out of your home office and learn in person? PCBC's Future of Home Summer Tradeshow will be in person at the Moscone Center in San Francisco, June 22-23. On Thursday, June 23, Green Builder Media and Sam Rashkin will host the Housing 2.0 program as part of the event programming.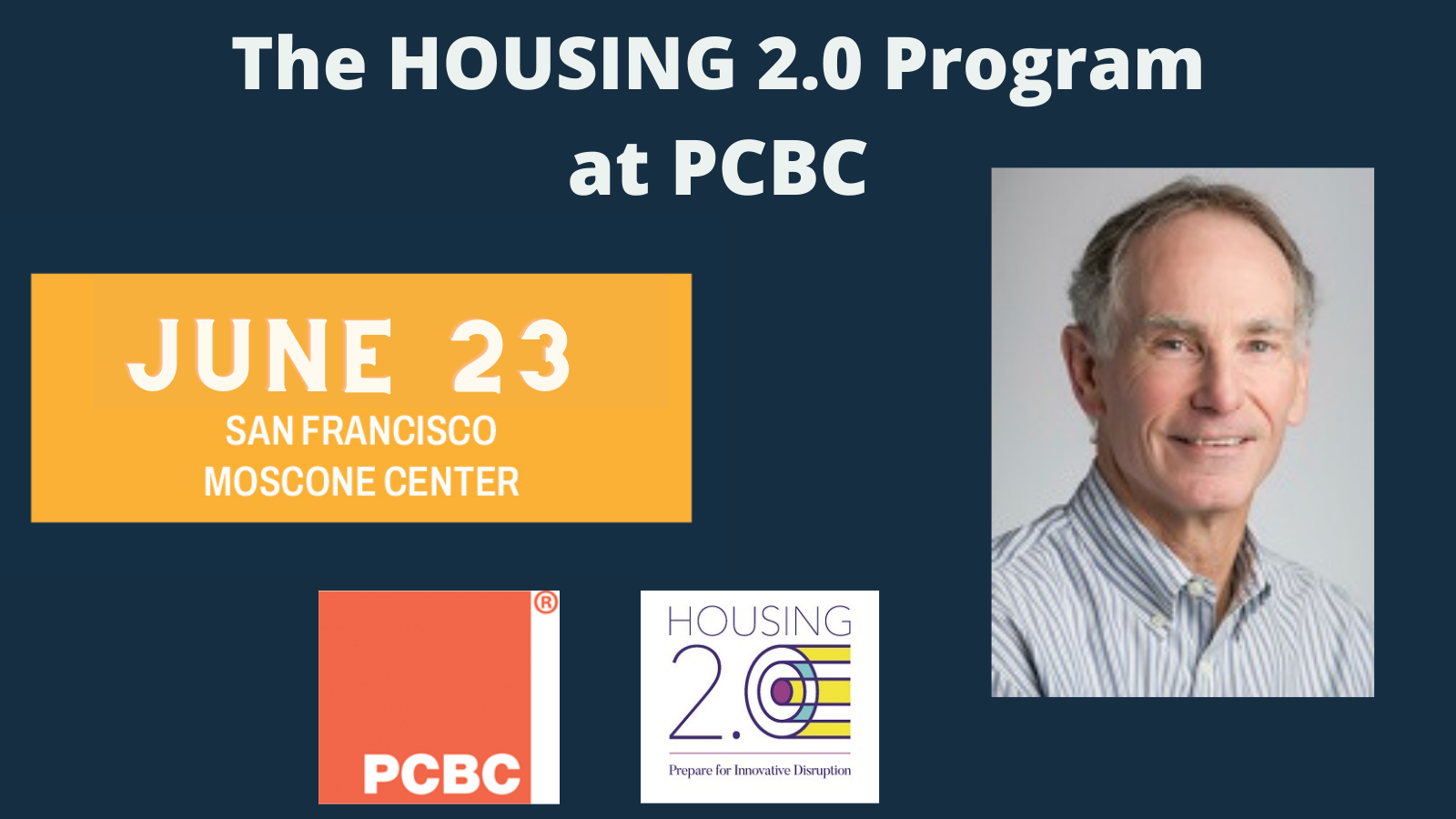 Building on Rashkin's decades of educational and training experience through his Retooling the U.S. Housing Industry program, Housing 2.0 will teach you how to improve the home buyer experience through innovation, offering a proprietary roadmap for the future and how to best prepare for the looming changes.
Registration is $105 and includes handout materials and lunch. With your purchase, you can add a PCBC Exhibit Floor Pass for June 22 & 23 for an additional $25.
The full-day session (10:00am - 4:00pm PST) will cover topics like:
The Future of Housing w/Certainty
Optimizing Community
Optimizing Design
Optimizing Performance
Optimizing Quality
Optimizing Sales & Wrap-up
Click here to register for the Housing 2.0 event.
If you want to register for the full PCBC show, click here, You can add the Housing 2.0 program as an option.