Holistic Homes

Matt Power, Editor-In-Chief
1 min read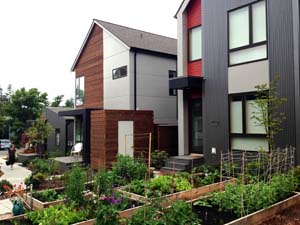 When planning The Grow Community, an intentional community on Washington's Bainbridge Island, architect Jonathan Davis says the team searched for a way to "package" sustainability. That's when they discovered the One Planet Living Community program, a holistic certification program organized around 10 principles.
But the vision for the project really gelled when they decided to put the 10th principle—Health and Happiness—front and center.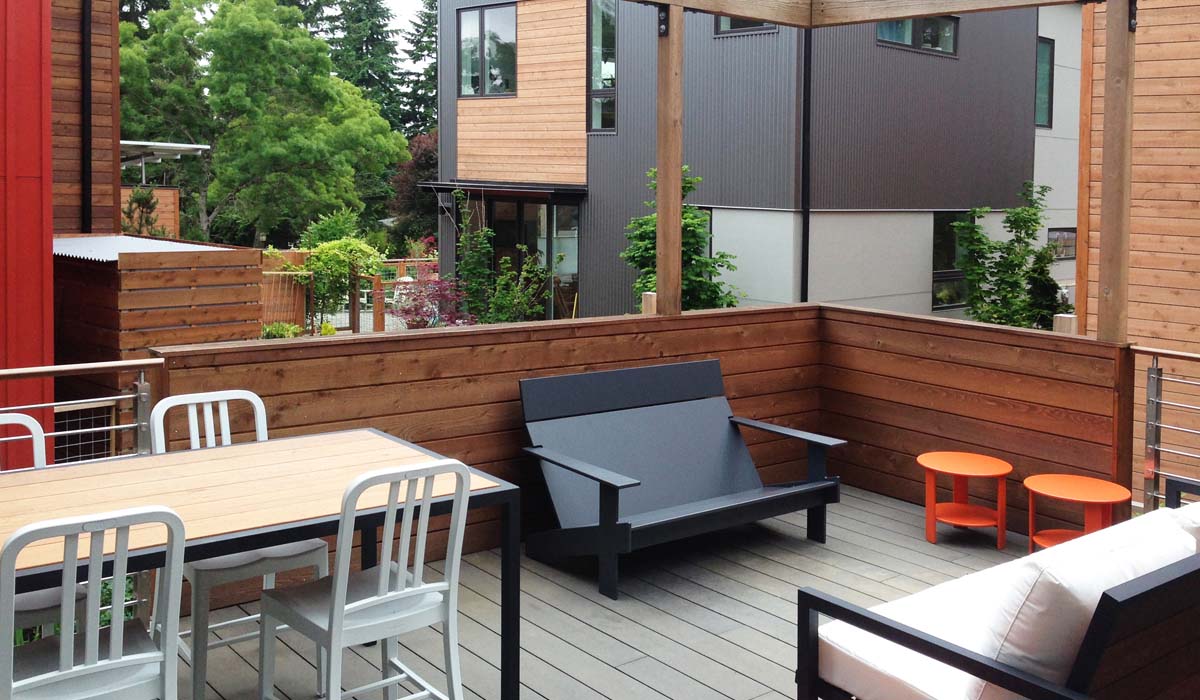 "All the other principles support that one," says Davis. These include Local and Sustainable Food, Sustainable Transportation and Zero Carbon. GROW Community is pedestrian oriented. Dwellings are arranged in "micro-hoods:" clusters of six to eight homes arranged around a common area that includes a shared garden. Parking areas are relegated to the edges; the outdoor green spaces function on different scales to gather people in the community together. Walking paths wind through the site, and residents can walk to nearby Winslow or to the ferry landing.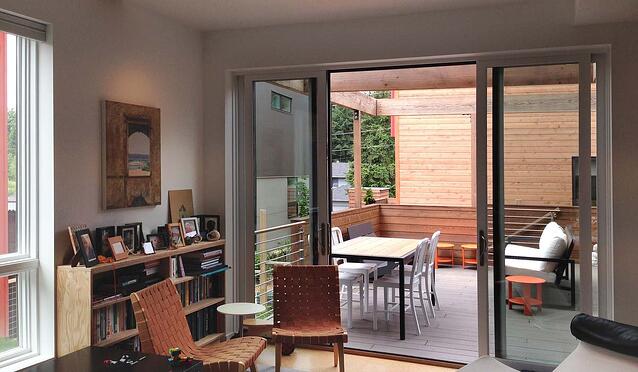 The community's first phase is complete, with 23 homes and 20 apartments occupied. Single-family homes range from 1,100 square feet to 1,840 square feet; rental units range from 470 square foot studios to 1,000 square foot townhomes. All of the dwellings are net zero and are designed with flexible, open floor plans and ample windows, which bring in natural light and foster a connection to the outdoors. Though the roofs support relatively modest solar PV arrays, they more than meet the energy demand for these small, energy-efficient buildings.
When complete, the eight-acre site will include 50 single family homes, 81 multi-family units and a community center. It has attracted a range of homebuyers and renters, resulting in an intergenerational mix of families, couples and single people of all ages—including Davis, his wife and two sons.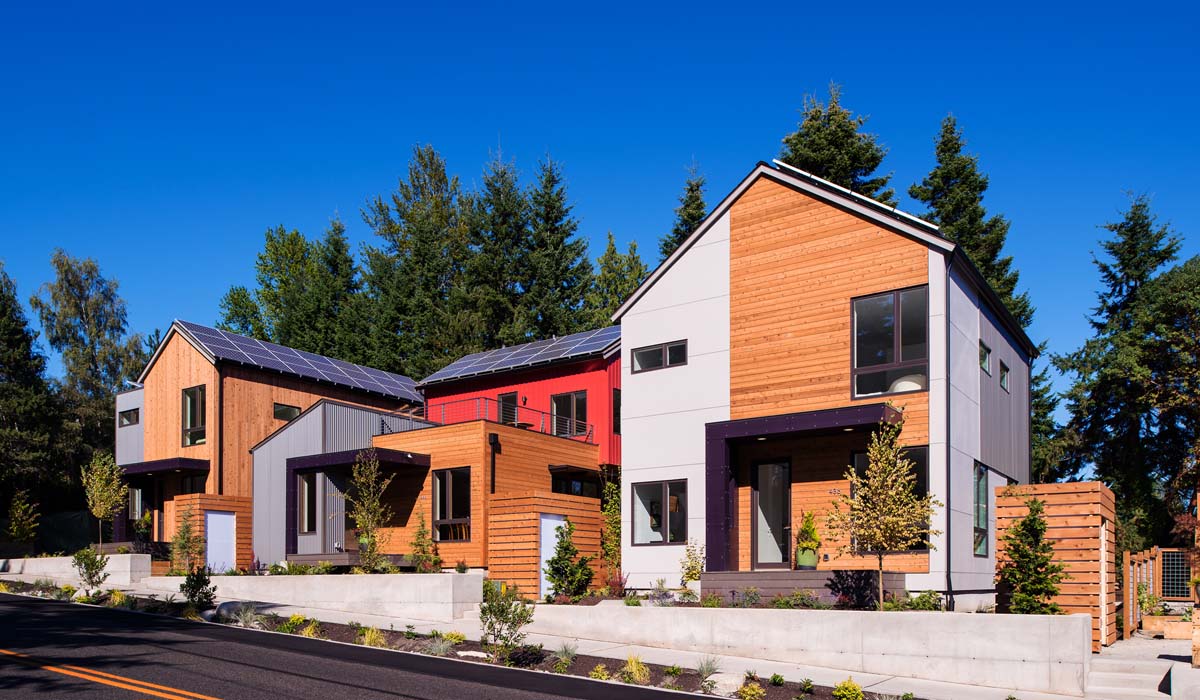 "When my kids go out the door, I know they're safe," he says. "The space just holds them."
---

Veteran journalist Matt Power has reported on innovation and sustainability in housing for nearly three decades. An award-winning writer, editor, and filmmaker, he has a long history of asking hard questions and adding depth and context as he unfolds complex issues.