This handy calculator gives you a quick look at what kinds of energy savings you might expect by switching to a green roof from a conventional dark or white roof. The calculator works for both new construction (ASHRAE 90.1-2004) and old construction (pre-ASHRAE 90.1-2004) office and residential buildings.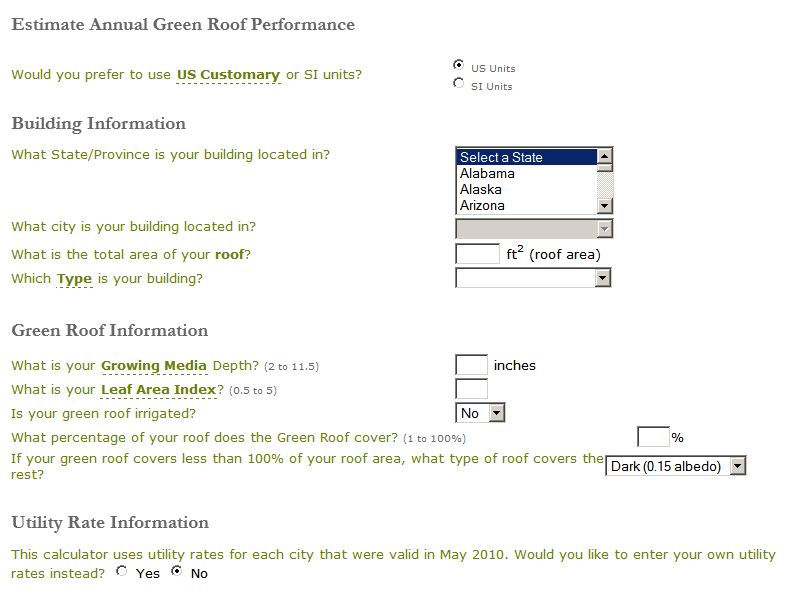 Green roofs have other benefits, of course. Many cities have begun to charge additional fees for processing stormwater runoff from impervious roofs and other surfaces. Interest in green roofs is likely to surge,
Try the calculator HERE.