ONE OF THE BIGGEST BANGS FOR THE GREEN BUCK is a basement remodel. First, it is space, probably under-utilized or disorganized that home owners already have. Second, a green remodeling is an economical way to expand living space without taking up more space on a lot. Third, a natural aspect of a basement remodel is to increase insulation, which reduces energy costs rather than increasing them.
By picking green products and sustainable methods, the green payback increases. Here are some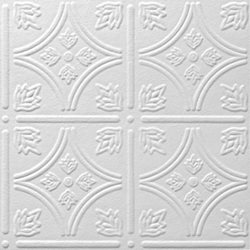 important points for a successful basement makeover:
Choose sustainable products. Select products made of recycled or recyclable materials, biodegradable materials and low VOC compounds.
Replace windows with energy-efficient, double-pane windows. If that is not possible, thoroughly caulk, seal and weatherstrip existing windows.
Insulate as much as possible behind the walls and under the floors.
Improve Indoor Air Quality (IAQ) by using materials that de-activate pollutants. Choose pollutant-free, particularly formaldehyde-free building materials and furnishings.
Mitigate and avoid mold mildew. There are ways to mitigate moisture, but the best floor choices for below grade life are those that won't be destroyed by water. Laminate and tile are good choices, especially products that use recycled materials.
Use LED or CFL lighting, but use light-reflective ceiling materials and paints to reduce the need for artificial light.
One area of basement remodeling that is often overlooked is the ceiling. They can be tricky because of pipes and/or limited head room. Armstrong makes a variety of green ceiling options suitable for basement remodels. The company's mineral fiber ceilings materials, for example, range from 24 percent to as much as 95 percent recycled materials and meet LEED standards for low VOC emissions. They also contain renewable and natural materials such as starch, perlite (a form of natural glass) and clay.


Some ceiling products even clean the air. Armstrong Brightex with Airguard ceiling panels remove up to half the formaldehyde from the air for up to a decade. BioBlock resists the growth of mold, mildew and odor and stain-causing bacteria. Some of the company's ceiling panels reflect as much as 75 percent of the light that strikes its surface.

Just as important to home owners, though, is the look. Two Armstrong ceiling styles can add a classic look to a remodeling project: WoodHaven (made of 95 percent recycled materials) ceiling planks mimic classic beadboard. Some styles can be painted.

Another option, Metallaire (made of 54 percent recycled material) captures the nostalgic look of a stamped metal ceiling. Available in white and variety of metal colors, it can be installed as a suspended ceiling or nailed in place.