We need the young generation to help build the housing of the future. Fortunately, technology is trending toward a kind of work they might love.
By 2030, today's so-called Millennials are expected to constitute 75 percent of the U.S. labor force. This change will have a profound effect on every aspect of society, and shelter is no exception.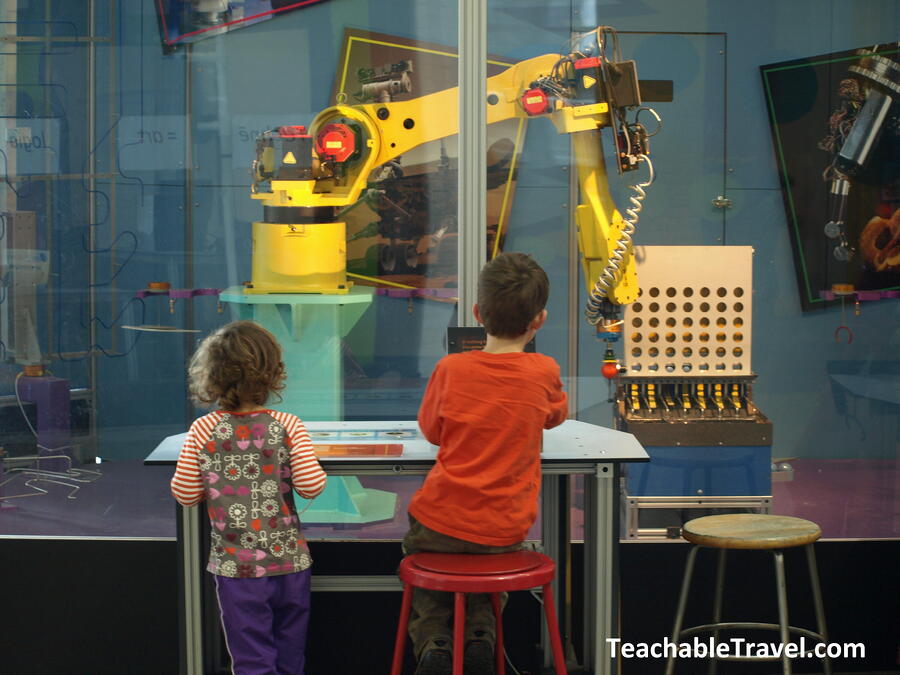 That's because Millennials don't think like us—Baby Boomers, with our suburban dreams, relatively clueless attitude toward the natural world around us and assumptions about American pre-eminence .
Of course, we also didn't have the Internet, or smartphones, or tweeting or texting or online dating or virtual reality games or 700 channels of television. On the financial side, in the late eighties, when I graduated college, you could buy a starter home for $60,000 and get a bachelor's degree with about $10,000 in loans. A Millennial is looking at $250,000 for a modest home, and may be facing $100,000 in student loans. A young friend said to me the other day, "I feel like I'm sitting way down in a deep dark tunnel and I can barely see the light."
What are the implications for builders, architects and developers?
"The first-time buyer has really fallen away," says National Association of Home Builders chief economist David Crowe, speaking in Houston at the annual National Association of Real Estate Editors (NAREE) conference last month. "Builders are now only selling at the upper end of the spectrum. People are buying only if they already have good credit, and house sizes are larger than ever."
That statement may not surprise you, but it's rare for the NAHB to admit that new homes have become an affluent niche product.
The reason for this, according to economists and homebuilders in the NAREE panels, is that a "lack of employment" has crushed the single-family home market, which has shrunk by almost 50 percent over the last couple years.
"Until people have jobs, they're not going to have the confidence to make the biggest purchase of their life," notes John Johnson, of David Weekley Homes.
But the issue isn't simply a lack of high-paying jobs. It's a lack of the kind of jobs that the next homebuying generation—Millennials—are willing to do. Unlike their parents, they're not willing to compromise their high-level values for a big paycheck. They'd rather keep living at home, working in the local coffee shop.
Big corporations are scared stiff. They're throwing billions into what investors are calling "the fight for talent," trying to find the magic formula that will make young people move to their remote region, take a desk job, and apply their intuitive, computer-savvy skills to dirty, archaic industries.
But Millennials don't want that life. They want to live in urban, walkable environments, not corporate islands. They genuinely care about the environment; it's in their DNA. So when Exxon/Mobile finishes its giant corporate campus near Houston, but neglects to change its corporate mission to one of transitioning to renewable energy, my guess is they're in for an unpleasant surprise. To a Millennial, it isn't the fact that their office building is a cool space. The point is that they'd be working for an oil company. End of story.
So how do you create jobs that will appeal to Millennials? Make them creative, computer-based and fun, but always with a bigger purpose in mind: to build a net-zero-plus community, restore a wetland, create a product that improves health, and so on.
One trend that's already heading in that direction, as you'll read more about in this issue, is robotics. Robots will soon do much of the dirty work of construction, making green building an attractive, white-collar profession, ideal for Millennials. They get to "play God," from the comfort of almost any remote location, operating sophisticated equipment to create things, send "selfies" of their robots to all their friends, and know they're doing good work for the environment.
In fact, they may be building housing for their peers. Who better to help design it? Millennials won't live at home forever (we hope). But most will rent for years before (and if) they ever buy. Already, investors are reporting huge investment in urban rental properties. Central Houston alone has about 5,000 new units of rental housing underway—a massive shift for a downtown that currently has only 3500 full time residents.
Millennials are the future. That's not a cliché; it's a fact. They don't share the suburban dreams of their parents, so it's unlikely that the old world of single-family production housing will return to its glory days. There may always be a market for the one-off custom home in the country, but in the future, it's possible that such a house will be built by some kid wearing a virtual reality headset, sitting on his roof garden downtown, wearing flip-flops and a hemp t-shirt.