"Within your lifetime, the house you live in will probably be heated and cooled by geothermal energy."-Geothermal Day Website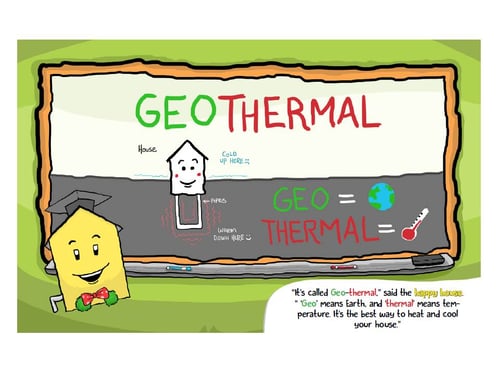 Renwable Energy; YES! Metric Marvels; Not so much...
OLD HABITS DIE-HARD. Many of us can remember when the public school system curriculum began metric instruction. In 1970, I was a student at Skyline Elementary in Barstow, CA. I distinctly remember Mrs. Sims sharing the Metric System with us in 1st grade, stating that by the time we were in high school, the Old-English measurements of miles, pounds, and pints would be all but history. What happened?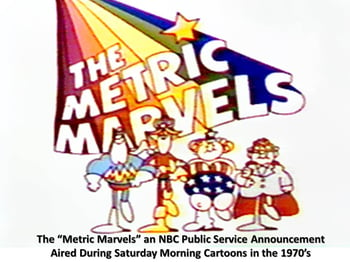 I also remember the promise of electric cars, on-line shopping (they called it "TV shopping") and solar energy; all by the time we were in high school. I'm pleased to see that even though it's taken a bit longer (45 years later), most of those energy efficiency initiatives have become a reality. I don't know what to say about the metric system...
One of the forms of renewable energy that is enjoying widespread acceptance (unlike the "Metric Marvels") is geothermal; so much so that we are have remarkable interest at elementary and upper-grade level studies. I get increasing numbers of requests from kids all over the country for information that they can use in reports and essays on geothermal heat pump (GHP) technologies. That's great news.

Get Out Your Crayons!
Other than some basic art that has been created for general use in textbooks and websites, there has not been a whole lot of effort placed on educating our children about GHP's until recently. Geothermal industry stakeholders have put together a new website that has excellent depth and breadth and provides remarkable information in a neutral and un-biased way. I had the privilege of observing some of the extensive effort that went into the website, and I can say that as a life-long advocate of renewable energy technologies, I'm grateful. Remarkable new material has been published especially for our elementary and middle-school aged kids.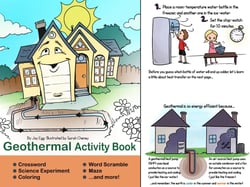 These geothermal heating and cooling activity and educational books for grade-schoolers and teens will open up the eyes of understanding and get the creative juices flowing for our rising generation. The richly illustrated booklets contain information and pictures that will help mold opinions that make a difference in our goals to meet increasing needs for energy efficiency and provide occupational opportunities covering many renewable energy technologies.
These materials will begin to appear in public schools as organizations like the National Energy Education Development Project (NEED) begin circulation of these materials in our public schools. NEED is associated with the Energy Information Administration (EIA), and the US Department of Energy (DOE).
I invite you to take a look at these richly illustrated booklets, and see for yourself. Print off a copy or download an e-book to your iPad or Android device. You'll be impressed, and you'll probably learn a thing or two!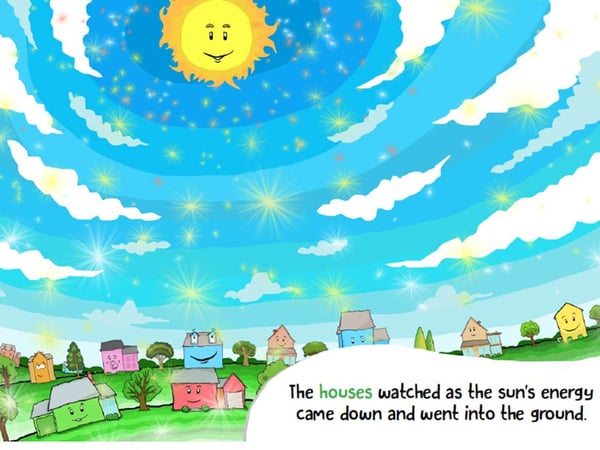 Are you hooked yet? Good!
-Now, go ahead; download and share these links with your local schools and teachers!
Click on the booklets below that you would like to download: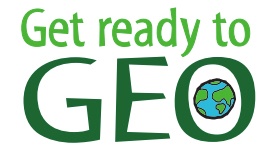 As mentioned above, geothermal industry stakeholders have created a website with vast resources (including these children's booklets) to educate the public on GHP technology. The "Geothermal Day" website http://www.geothermalday.com/ aims to raise awareness about environmental and economic benefits of geothermal energy and its vital role in building a clean and secure energy future. We are inviting industry partners, communities, businesses and educators to join efforts to advance further understanding and acceptance of geothermal technology as an unlimited, renewable form of energy. Join us by co-creating and sharing educational resources and participating in interactive activities in local communities and on-line.
Jay Egg is a geothermal consultant, writer, and the owner of EggGeothermal. He has co-authored two textbooks on geothermal HVAC systems published by McGraw-Hill Professional. He can be reached at jayegg.geo@gmail.com
-Want to get more "Big Kid" (adult) information? Read this article entitled Geothermal Technologies Explained For the Rest of Us