As individuals, universities, investment funds, financial institutions, and even entire countries across the globe divest from fossil fuels, a new economic reality is emerging. The writing is on the wall, and influencers ranging from BlackRock CEO Larry Fink to Mad Money host Jim Kramer are chanting the rallying cry.
At Green Builder Media's recent Sustainability Symposium 2020: Improving the Human Condition, Green to Gold and The Big Pivot author Andrew Winston made it perfectly clear that the game is over for fossil fuels.
"It's now cheaper to build new solar and wind power generation facilities than it is to develop new fossil fuel plants," Winston asserted. "Soon, it will be less expensive to build new solar and wind capacity than it will be to operate existing fossil fuel facilities. What happens to our economy then?"
Unlike solar and wind, which grew by 900% and 300% respectively over the past decade, fossil fuel companies are finding themselves on a downwards trajectory.
In those same 10 years, coal generation has decreased by approximately 80 gigawatts (representing enough energy to power 43 million homes). And oil behemoths, like ExxonMobil and Chevron, are reporting disappointing quarterly earnings more regularly than ever before, causing severe stock price fluctuations.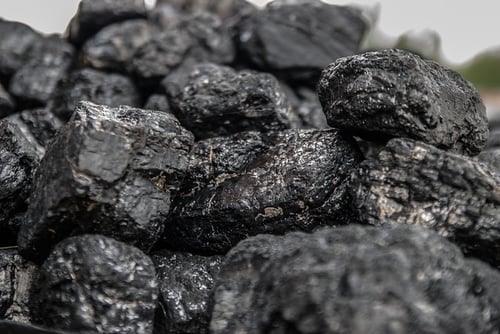 Last week, after the Dow tumbled in response to the oil companies' poor earnings report, Mad Money host and former hedge fund manager Jim Kramer announced, "I'm done with fossil fuels. They're done. We're starting to see divestment all over the world. We're starting to see … big pension funds saying, 'Listen, we're not gonna own them anymore…' New money managers want to appease younger people who believe that you can't ever make a fossil fuel company sustainable."
Author Naomi Klein chimed in, saying that "it doesn't matter how well oil stocks are doing, the next generation sees them as toxic and doesn't want them. Everyone involved in the fossil fuel divestment movement, and that is thousands upon thousands of mostly young people, made this happen."
Klein's words stemmed from the massive mobilization of Millennials and Gen Xers, who are taking to the streets in unprecedented numbers marching for climate action, and the influence of their defacto leader, Swedish environmental activist Greta Thunberg, who admonishes fossil fuel companies at every chance she gets, calling for nothing less than the dismantling of the entire industry. "We are in the beginning of a mass extinction," she recently declared at a United Nations climate summit, "and all you can talk about is money and fairy tales of eternal economic growth. How dare you!"
While warnings from TV show hosts and reprimands from young leaders are powerful and important, perhaps the most convincing sign that the economy is truly transforming was the highly anticipated letter to CEOs around the globe released last month by BlackRock CEO Larry Fink.
In the letter, Fink affirmed that investors are shifting trillions of dollars away from carbon intensive, polluting industries like fossil fuels, towards sectors that are carbon neutral, regenerative, sustainable, and clean.
When the man who manages the largest fund in the world, consisting of approximately $7 trillion, says that change is ensuing, we better listen.
In his letter, Fink insisted that "climate change has become a defining factor in companies' long-term prospects," and he made an undeniable case for why climate risk is "compelling investors to reassess core assumptions about modern finance… Investors are increasingly reckoning with these questions and recognizing that climate risk is investment risk."
The letter continues, "These questions are driving a profound reassessment of risk and asset values. And because capital markets pull future risk forward, we will see changes in capital allocation more quickly than we see changes to the climate itself. In the near future – and sooner than most anticipate – there will be a significant reallocation of capital."
And then Fink drops the bomb on the fossil fuel industry, "Our investment conviction is that sustainability- and climate-integrated portfolios can provide better risk-adjusted returns to investors. And with the impact of sustainability on investment returns increasing, we believe that sustainable investing is the strongest foundation for client portfolios going forward."
While Fink's voice may be the loudest so far, it's certainly not the only one demanding a redirection of funds. In fact, the divestment movement, which began in 2014 as a series of campus protests, has exploded by a whopping 1,200%, with $6 trillion already committed to reallocation—a growth rate so startling that fossil fuel companies are now documenting the movement as a material business risk in their securities filings.
Last October, the Financial Times reported that "Investors who bet on a shift from fossil fuels to clean energy are being richly rewarded as solar and wind stocks outperform oil and gas shares by a widening margin this year."
The article continued, "Investor sentiment has remained positive in part because a number of large economies have made longer-term pledges to reach net zero emissions, which would eliminate fossil fuel power."
Certainly, the financial tide, as well as public opinion, are both quickly ebbing away from fossil fuels. Not only has the global community awakened to the extensive damage that fossil fuels inflict on the environment, but now clean energy and advanced technology stocks are outperforming oil, gas, and coal, providing a compelling economic impetus to shift from an untenable growth-at-any-cost model to one that is balanced and inclusive, where expansion can occur without carbon emissions and environmental degradation.
To learn more about the transition to a sustainable future, check out the Sustainability Symposium 2020 microsite, where you can watch powerful presentations delivered by our star-studded lineup of sustainability luminaries, including Green to Gold and The Big Pivot author Andrew Winston, Green New Deal Co-Author Rhiana Gunn-Wright, Architecture 2030 Founder Ed Mazria, and Thrive Home Builders Founder Gene Myers.
Want to read more? Follow me on Twitter and Facebook. For more information about green building and sustainable living, visit Green Builder Media at www.greenbuildermedia.com, like us on Facebook, and follow us on Twitter for regular updates and breaking news.