FSI GreenFire Fire Suppressant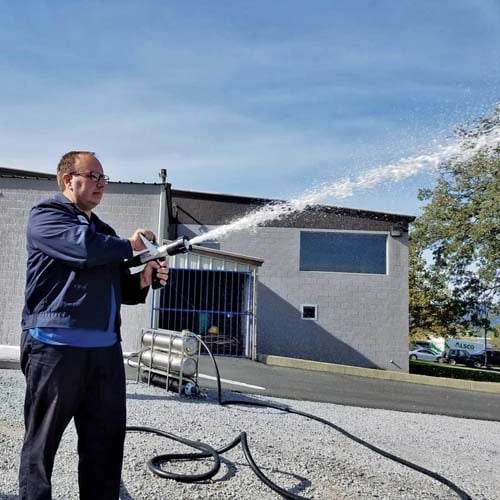 GreenFire® fire suppressant is everything its name implies. Unlike many other chemicals used in firefighting, GreenFire doesn't harm the environment, waterways, people or animals. Its non-corrosive, specialized foam composition has even been certified by NSF International as being safe around food. That's great news for homeowners, people with pets or anyone who is into recreational activities, and even people who build and service homes.
Capable of functioning as a fire suppressant and retardant, GreenFire is especially useful for high-fire risk areas with heavy consumables or flammable building products—such as in-wall use during plumbing repairs. The product adheres to surfaces of any angle to smother flames completely. The foam also soaks into porous materials and removes heat far quicker than other suppressants. After usage, cleanup only require a little soap and water, according to NSF.
Fire Suppression Innovations (FSI) offers GreenFire through a number of products, from portable stainless steel fire extinguishers—certified effective against Class A and B fires, with Class D and K certification pending—to vehicular units.
For more information: www.firesinc.com