Free Webinar: VISION House Seattle Cascades - A Template for Sustainable Design and Construction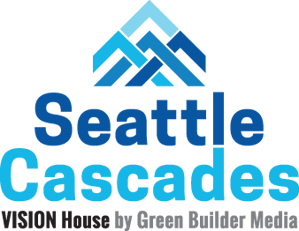 Green Builder Media has joined forces with CR Herro, VP Innovation at Meritage Homes, and internationally renowned architect Stace McGee to design and build the VISION House Seattle Cascades. The goal of the project is lofty: to redefine sustainability and set a new standard for building green in the current marketplace by blending sustainability, quality, durability, intelligence, and wellness—all at a reasonable price point.
In this webinar, Herro and McGee will discuss the building science, sustainable design, and green building features of the VISION House Seattle Cascades. The off-grid, net-positive, healthy home optimizes demand-side energy management and incorporates of the most advanced green building products, systems, and technologies available on the market today.
The webinar will also address the outdated price per square foot valuation metric and how we plan to more appropriately measure full cost through quality, performance, resilience, and environmental impact.
---
---
About the presenters:

Considered to be one of the most advanced thinkers in the building industry, Herro has a 25-year history of successful industry disruption and new business development for multi-billion dollar construction industries, running business development, green building, and M&A groups for Vulcan Materials, Lafarge/Holcium, and Meritage Homes. Herro is VP of Innovation for Meritage Homes, where he leads efficiency, automation, renewable energy, and advanced building science programs.

Stace McGee has been helping clients design their dream buildings for 20 years. McGee uses his expertise in building science to integrate systems, ensuring that buildings perform to their maximum potential. He is the Founder of Environmental Dynamics, a nationally acclaimed architecture firm that provides architectural and design service throughout the United States, Caribbean, and Asian markets. A passionate advocate for green building and USGBC faculty member and LEED Fellow, he regularly presents at national and international events.