2021 IECC: Massive Changes or Incremental Improvements?

Cati O'Keefe
1 min read
The 2021 IECC has now been finalized. Jim Meyers from SWEEP explores the new residential provisions in the 2021 IECC and highlight the changes in building envelope, lighting, and building science requirements, and how these changes will affect utilities, trades, home builders, code officials, and designers.

---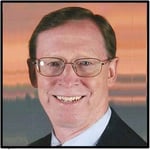 About our presenter: Jim Meyers is the Director of Buildings Efficiency Program, where he works on increasing energy efficiency in buildings. Jim is responsible for leading the buildings programs including adoption of newer energy codes and standards, going beyond code with green building programs, studies to verify energy savings from programs and codes, and opportunities for electrifying buildings. Previous to his current position Jim was a regional manager for an insulation trade association, he has also served as a Technical Director of a home energy rating provider where he was he provided rater training, quality assurance and program direction. He has provided building efficiency trainings across numerous building industries. Jim actively participates in International Code Council committees and sat on the 2021 residential IECC committee last year, USGBC chapters and is a board member of the Energy Efficiency Business Coalition a non-profit trade association that represents energy efficiency businesses. His engineering degree comes from San Jose State University and is a LEED Green Association and Certified Green Professional.
---

Cati O'Keefe is the editorial director of Green Builder Media. She has 25 years of experience reporting and writing on all aspects of residential housing, building and energy codes, green building, and sustainability.