Many consumer appliance trends come and go quickly while others, such as stainless steel, remain popular for decades.
GE and other major appliance manufacturers keep a close watch on consumer trends, designing appliances that will fit with consumer lifestyles and offering features that can make life easier, if not enhanced altogether.
GE has identified four consumer trends that have helped shape appliances available today.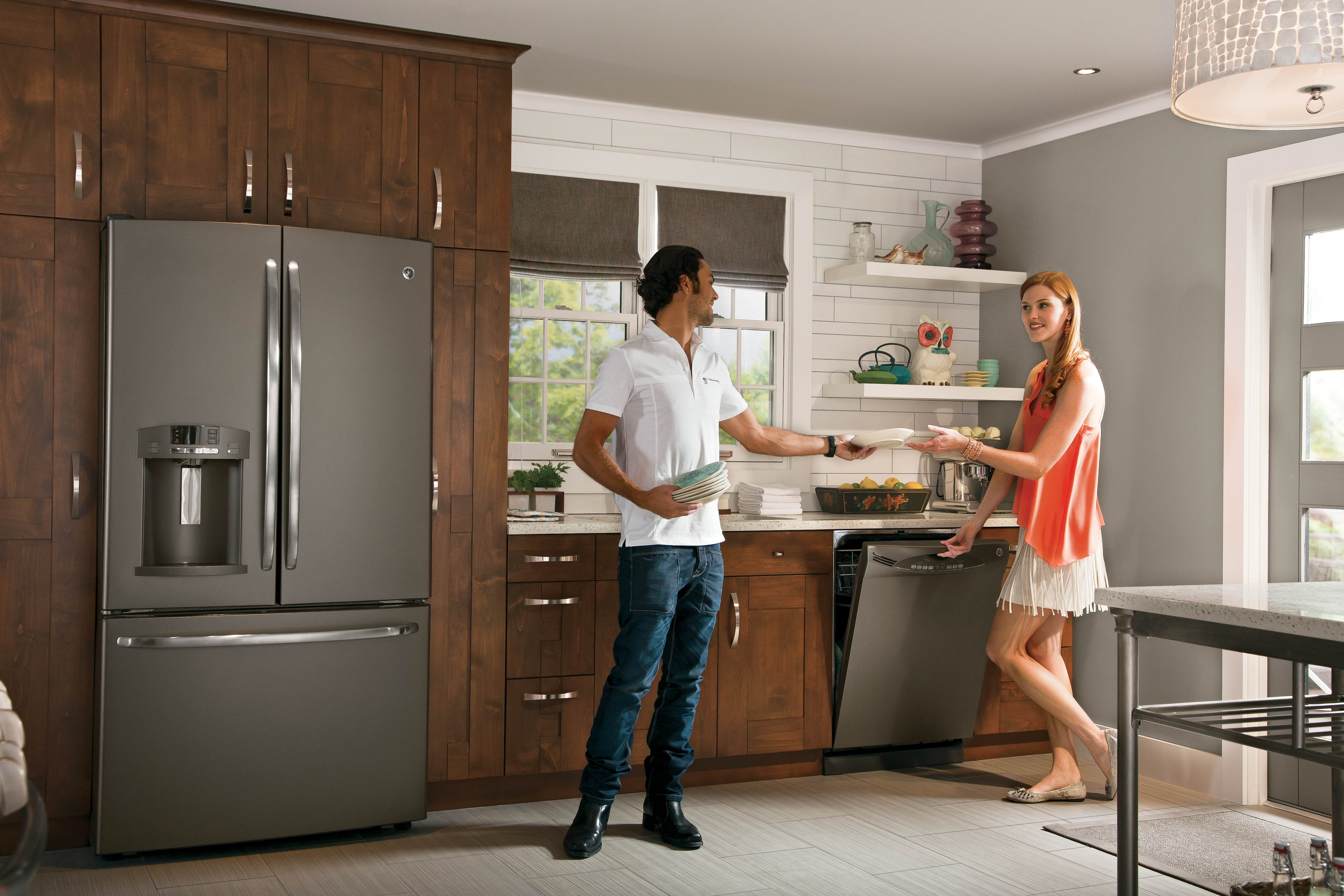 1. Increasing demand for energy efficiency
Approximately 13 percent of the average household energy bill is made up of expenses needed to operate home appliances, according to the Association of Home Appliance Manufacturers Color Report. As a result, consumers are looking for ways to upgrade these products to more energy-efficient options.
To meet this demand, GE offers a number of Energy Star-qualified products, including a high-efficiency topload washer that offers energy savings, in addition to benefit-rich features such as the industry's largest capacity (five cubic feet).
2. Stainless steel facing competition
While stainless steel is still considered the premium finish for home appliances, accounting for 35 percent of the kitchen appliances sold today, GE's consumer research found a significant portion of homeowners are looking for something different.
In response, in 2012, GE launched its Slate finish, a warm, grey, low-gloss metallic hue. Because of the popularity of the finish, GE increased the number of refrigeration and cooking models available in Slate this past year.
3. Connected home becoming a reality
A recent Google study found that 26 percent of U.S. smartphone owners would rather give up their computer than their smartphone.3
Responding to this new and connected way of life, GE is revolutionizing smart appliances. For example, the new GE wall ovens have remote connectivity to notify consumers via smartphone when their food is ready and can be controlled from outside of the home.
4. LED illumination winning over other light sources
Energy-efficient LEDs are surging in popularity and, according to a National Bath and Kitchen Association survey in 2012, 70 percent of kitchen designers specified the use of LED lighting.2
GE marries its innovations in lighting and appliances by introducing products with LED lights, such as GE's Café™ French door refrigerator and Profile wall ovens.
Consumer preferences are always changing, and appliance trends will keep up, thanks to manufacturers like GE that constantly consider what's next. Visit pressroom.geappliances.com for more information.