Filling the Leadership Void: The Shifting Landscape of Sustainability
After an awkward and contentious G-20 meeting, leaders from around the world—with the exception of President Trump—united in their commitment to climate action. By backing away from the signed Paris agreement, Trump starkly isolated himself, creating a leadership void that others are more than happy to fill.
President Trump's announcement to pull the U.S. out of the Paris Accord didn't have quite the effect that he likely intended. The decision certainly didn't show leadership or vision, nor did it engender faith or trust amongst our allies.
Rather than establishing a global alliance that would bolster the fossil fuel economy, Trump's actions have done quite the opposite: they have led to the democratization of sustainability, dispersing power and leadership opportunities to elected officials, private corporations, grassroots organizations, and concerned citizens across the globe.
Since the G-20 meeting, the other G-19 countries (Argentina, Australia, Brazil, Canada, China, France, Germany, India, Indonesia, Italy, Japan, South Korea, Mexico, Russia, Saudi Arabia, South Africa, Turkey, the UK and the European Union)—representing the majority of the world's economic output and population—have doubled down on their climate commitments, releasing a joint communique recognizing the Paris Agreement as "irreversible" and pledging to move "swiftly towards its full implementation in accordance with the principle of common but differentiated responsibilities and respective capabilities."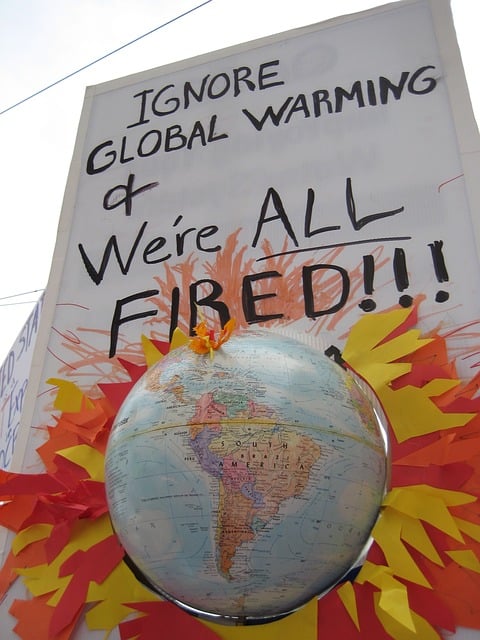 It's hard to know whether Trump anticipated or even desired this bleak and blatant isolation, but, tellingly, when he decided to pull away from climate action, not one other nation backed him up—including oil-rich Saudi Arabia and Russia. Instead, the G-19 stood together in unhindered and unbridled support for the Paris agreement.
In the resulting void of leadership, elected officials throughout the U.S. are stepping step up in creative ways to show the world that our nation is still very much in the game and committed to climate action, despite the current Administration's misguided views.
To counter the Administration's climate inaction, the U.S. Conference of Mayors just passed a landmark resolution to support the transition to 100% renewable energy within the next decade. "Climate change may be the challenge of our generation, but it is also the opportunity of a lifetime," said Mayor Philip Levine of Miami Beach, Florida. "This landmark resolution reinforces our collective resolve to combat the threats of climate change like rising seas by advancing bold and innovative solutions that reflect the best of our nation's ideals."
Hawaii Governor David Ige displayed authentic leadership when he recently signed a bill that adopts the goals of the Paris agreement, codifying the reduction of greenhouse gasses into state law. Hawaii, the first state to pass legislation in support of the Paris agreement, is on the front lines of climate change. "We are especially aware of the limits of our natural environment," Ige said. "Tides are getting higher, biodiversity is shrinking, coral is bleaching, coastlines are eroding, and weather is becoming more extreme. We must acknowledge these realities at home. That is why Hawaii is united in its political leadership on tackling climate change."
12 other states, including Washington, New York, California, Massachusetts, and Virginia are following Hawaii's lead, forming the U.S. Climate Alliance and pledging to uphold the goals of the Paris deal with aggressive climate action and legislation.
No doubt California Governor Jerry Brown would sign the Paris Agreement if the U.S. Constitution didn't prevent individual States from participating in international treaties, but he has found other creative ways to expedite the transition to a clean economy within and beyond his jurisdiction.
To help reach his climate goals and augment progressive regulations for buildings, vehicles, energy, water, and air quality, he recently signed an agreement with China to accelerate the adoption of clean technologies that will reduce greenhouse gas emissions. The agreement outlines a plan for carbon capture and storage, environmental protection, and decarbonization, emphasizing renewable energy, energy efficiency, and zero-emission vehicles. The two leaders also discussed linking California and China's carbon trading markets.
"California is the leading economic state in America and we are also the pioneering state on clean technology, cap and trade, electric vehicles and batteries, but we can't do it alone," Brown said during a meeting with Chinese President Jinping. "I have proposed that California will cut its greenhouse gases 40 percent below 1990 levels and that we'll have 50 percent of our electricity from renewables. To keep that goal, we need a very close partnership with China."
And China, already a world leader in solar PV manufacturing and an emerging competitor in electric vehicles and battery storage solutions, has its sights set well beyond the U.S.—it has just expanded its relationship with the EU, committing to work in lock step with European nations to reduce global greenhouse gas emissions.
The leadership exemplified by countries like China, Germany (which can now access up to 85% of its daily energy needs from solar), and France (which just banned the sale of all petrol and diesel cars by 2040) will no doubt shift the pendulum of global leadership—and not in the U.S.' favor—unless the federal government's deficit can be filled by local governments.
And it seems that both the Trump Administration and the fossil fuel industry have an uphill battle when it comes to public perception, perhaps best captured by journalist James Murray: "Those climate skeptics and fossil fuel boosters who today celebrate the U.S. stance might be wise to ask themselves how it looks when the only world leader deploying their arguments and embracing their world view is mired in countless nepotism and corruption scandals. How sustainable is it really for your biggest cheerleader to be the least popular U.S. president in history?"
While certain factions within our federal government languish in climate skepticism, progress will continue to be made at a state and local level. And when the time comes, the U.S. will surely be welcomed back onto the global stage to actively participate as the world transitions to a sustainable future. Let's just hope that we haven't fallen too far behind to reclaim our leadership position.
How do you think we can continue to make climate progress under the current Administration? Write to me at sara.gutterman@greenbuildermedia.com.
Want to read more? Follow me on Twitter and Facebook. For more information about green building and sustainable living, visit Green Builder Media at www.greenbuildermedia.com, like us on Facebook, and follow us on Twitter for regular updates and breaking news.