Fifties Homage

Matt Power, Editor-In-Chief
1 min read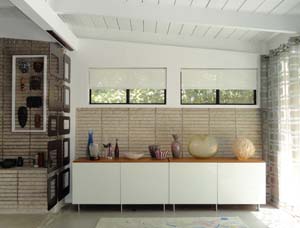 CORNELIA STUMPF AND CELESTINO PIRALLA DISCOVERED THEIR IDEA OF A HOUSING GEM in Magnolia Park, a suburb in Savannah, Georgia.
The couple made an offer within 45 minutes, even though many of the home's original features were covered up or in disrepair.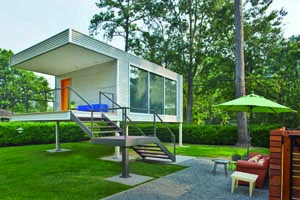 "One thing we had couldn't let go of was our books," says Piralla, CSCP's design director. Rather than compromising the architectural integrity of the existing home, they added a detached office and library in the backyard.
"We love Mid-Century modern," says Stumpf, whose marketing firm specializes in architecture and design. Fortunately the previous owners hadn't altered the home's footprint except to enclose a patio. As part of their research, the owners contacted architect John Ahern, whose firm designed theirs and several other homes in the area.
After lifting the sagging foundation, the couple stripped away wallpaper, sheetrock and shag carpeting, and restored the jewels underneath, including a teal-colored General Electric oven, interior brickwork, bathroom tile and slate flooring in the kitchen and dining room. Flooding had damaged the original cabinetry, so they replaced it with Caesarstone countertops and cabinets from Bazzeo. They also replaced the roof and added insulation in the ceiling and walls.
The pair had performed an award-winning restoration on another Mid-Century residence in Phoenix, Arizona, before returning to Georgia with the intention of downsizing.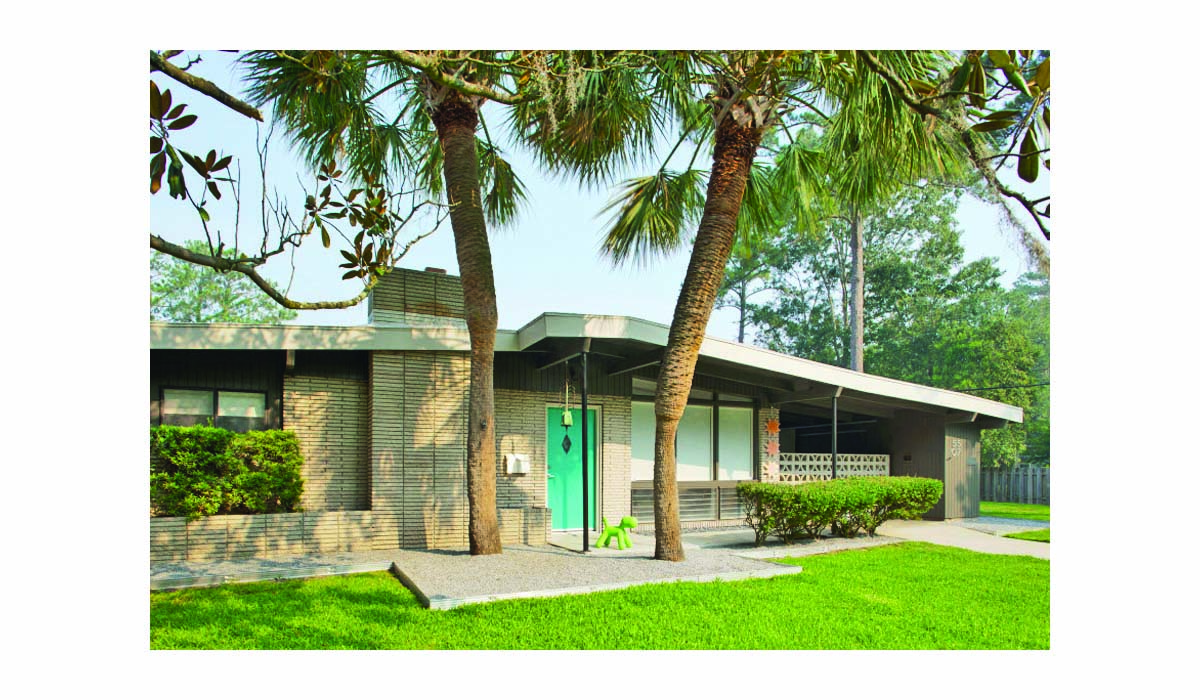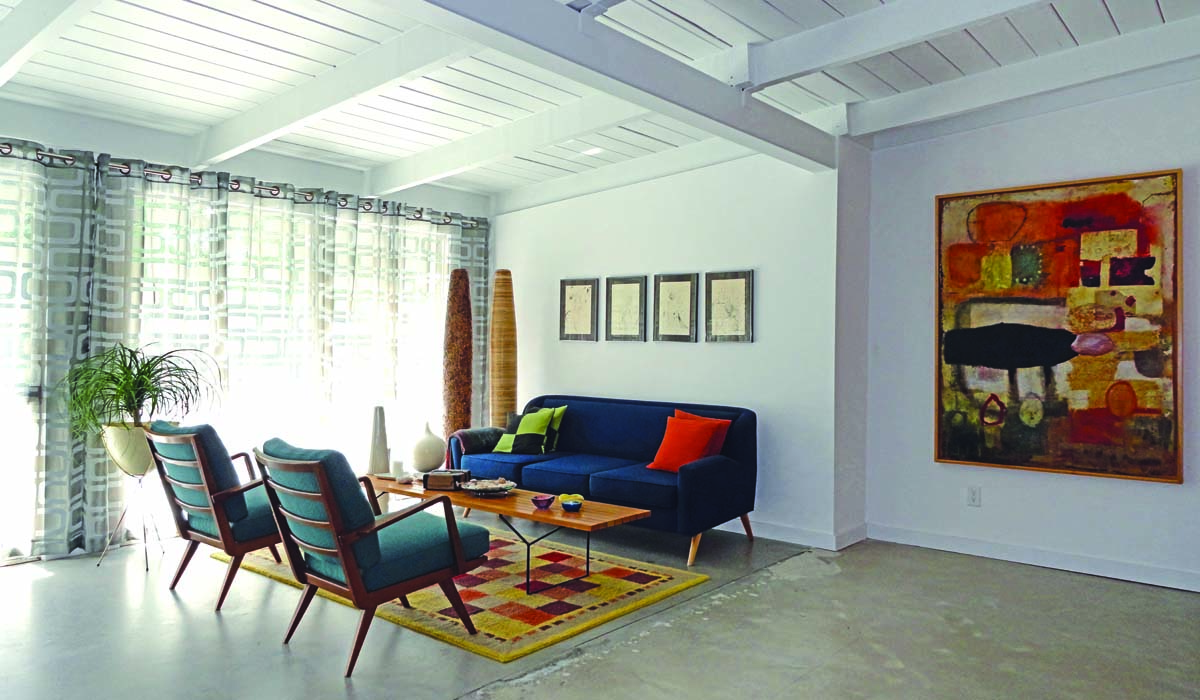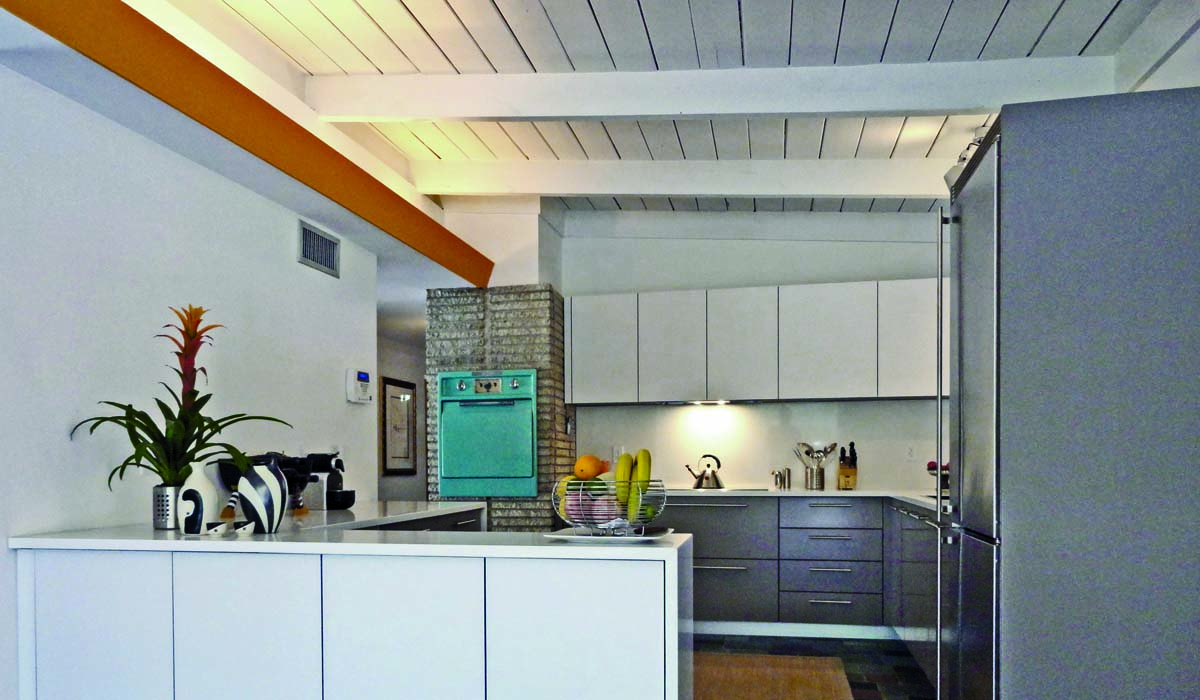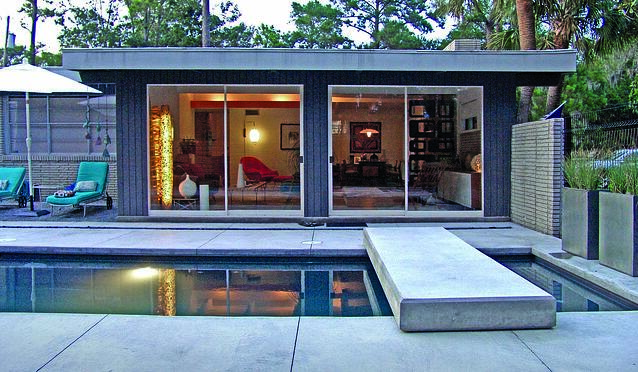 ---

Veteran journalist Matt Power has reported on innovation and sustainability in housing for nearly three decades. An award-winning writer, editor, and filmmaker, he has a long history of asking hard questions and adding depth and context as he unfolds complex issues.