Featured Product: Schneider Electric EV Charger in VISION House Tucson

Heather Wallace, Guest Columnist
1 min read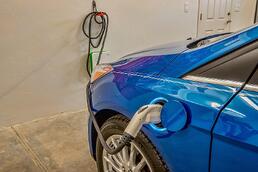 With the popularity of both hybrid and electric vehicles on the rise, many homeowners and contractors are choosing to install electric vehicle (EV) charging stations in their homes. The Schneider Electric EVlink™ charging station is specifically designed to withstand several hours of use on a daily basis and is compatible with plug-in hybrid and electric vehicles built per SAE J1772 standards, and also meets the appropriate safety and code specifications.
The EVlink charging station works with a greater number of applications, including locations wired for either 208 or 240 voltage and is available in Level 2 and Level 3. (Level 3 charging stations take 30 minutes or less to charge (also called "fast-charge); Level 2 standard charge time is 4-8 hours; Level 1 standard charge time is 12-16 hours).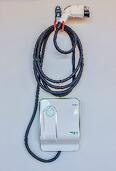 Easy Integration with the Wiser™ Energy Management System
The EVlink charging station can be easily integrated with other Schneider Electric products, creating the total EV package. The Wiser™ Energy Management System works together with residential charging solutions to assist with additional energy demands. The Wiser Energy Management System is designed to monitor, manage, and control energy output and costs through smart-grid communications, which will assist with the electrical load that EV charging can add to your home. Adaptive technology works intuitively with the vehicle to charge the battery, automatically shutting off once the battery reaches 100%.
---

Heather Wallace is a freelance writer and problem solver working to create change in industries by connecting relevant stakeholders. She has conducted hundreds of interviews covering subject such as off-site construction, IoT, green building, resilient housing, robotics, technology, energy efficiency, music, education, and food scarcity. Heather is also a photographer and the owner of a boutique branding and marketing company.