Featured Product: Panasonic in VISION House Tucson
ENERGY STAR® rated WhisperGreen® ventilation fans from Panasonic feature a DC motor for ultimate energy efficiency.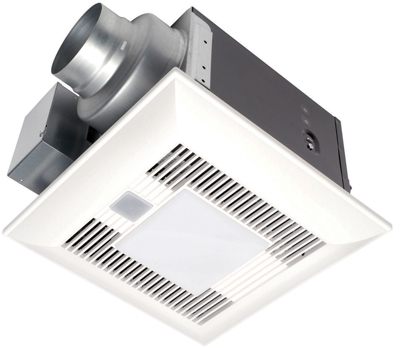 The WhisperGreen® ventilation fans from Panasonic have a built-in motion sensor, variable speed controls, delay timer, and SmartFlow® Optimum CFM Technology which detects and compensates for increased static pressure to ensure the fan operates as specified. Dual duct adaptors enable installation flexibility plus the fan can be used for spot or whole house ventilation, exhausting mold, mildew and pollutants to improve overall indoor air quality in the VISION House
®
Tucson, a below-net-zero energy rated home.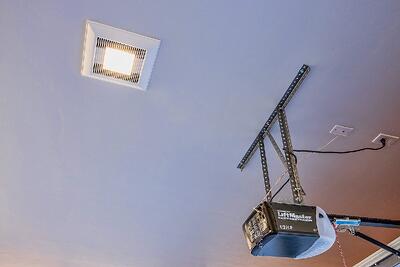 The WhisperGreen LED with SmartFlow technology is designed to perform as rated and provide easier installation. When the fan faces static pressure, its speed is automatically increased to ensure optimal CFM output. The installer also no longer has to worry about compromising the fan's performance.
The WhisperGreen LED with SmartAction Motion Sensor also includes the SmartFlow technology but additionally has a built-in SmartAction motion sensor that automatically activates when someone enters the room.
NEW PRODUCT:
Rolled out at the International Builder's Show 2014, Panasonic's new
WhisperGreen Select
is an all-purpose IAQ solution. It features two new groundbreaking technologies, "Pick-A-Flow" and "Plug and Play," allowing builders and contractors to customize the vent fan for a variety of applications. The Pick-A-Flow speed selector is available via two base models—50-80-110 CFM or 110-130-150 CFM, and the required air flow can be achieved with just the flip of a switch. Four Plug 'N Play modules allow for further customization.