Farmhouse Addition Meets Passive House Standards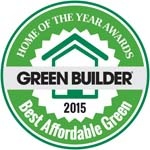 This home, built onto an old farmhouse, meets the rigorous standards of Germany's Passivhaus program.
Located 30 miles north of Prague, Czech Republic, this project is an energy-efficient 1,200-square-foot residence. The client requested a place to retreat: a private yet open space, full of light. The house was to be strikingly modern yet contextual. Built upon an abandoned single-story structure for housing pigs and chickens, it is an extension of an 18th-century farmhouse. In a dense rural context, the home re-interprets the traditional stone and timber house and translates it into modern form. Local artisans contracted to build the timber construction employed traditional techniques.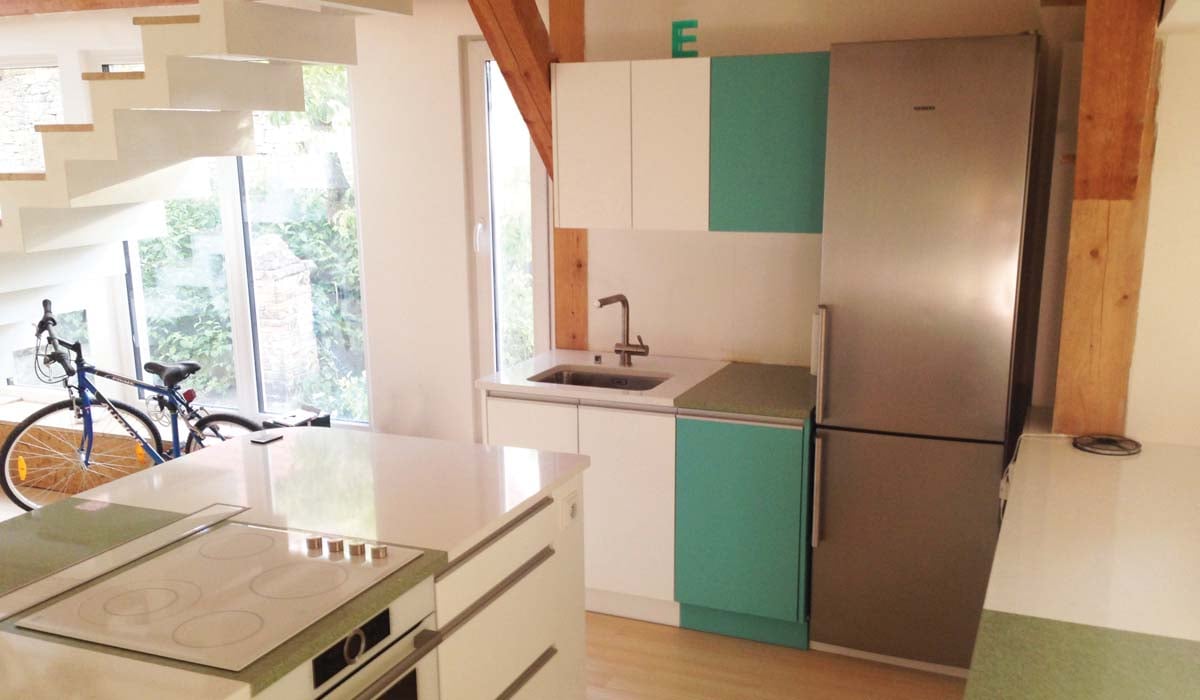 PROJECT STATS
NAME: House for a Writer in Bohemia, 30 miles north of Prague, Czech Republic DEVELOPER: Channa Newman
BUILDER: Karel Zikmund, Zikmund Hriste
ARCHITECT/DESIGNER: Elan Neuman Fessler, Emergenative Architecture
INTERIOR DESIGNER: Elan Neuman Fessler, Emergenative Architecture
PHOTOS: Emergenative Architecture
The house has an airtight envelope with low heat loss (less than .15W/m2K), electrical on-demand hot water and triple glazing. The new construction achieves the challenging performance requirements of a German passive house, and it exceeds LEED Platinum standards. The existing sandstone and brick masonry was mostly preserved or reused. New materials were selected for their low carbon footprints and longevity; these include locally harvested timber, bamboo flooring and white aluminum roofing. High-efficiency building systems recycle and retain heat energy.
The House is oriented south and west for natural daylighting and cross-ventilation. In winter, solar energy warms the northern wall, which acts as a passive thermal mass. Radiant heating transfers heat passively to the other masonry walls, and the thermal equilibrium between floors is maintained with an HRV unit. New wall assemblies are "open" to both sides, have low permeability, are without thermal bridges and are insulated with hydrophobic insulation. Natural and forced air circulation on both sides prevent the settling of moisture within the assembly. This thoroughly modern home features efficient appliances from Bosch, Siemens and Miele, plumbing fixtures from Franke and Kludi and LED lighting from Philips.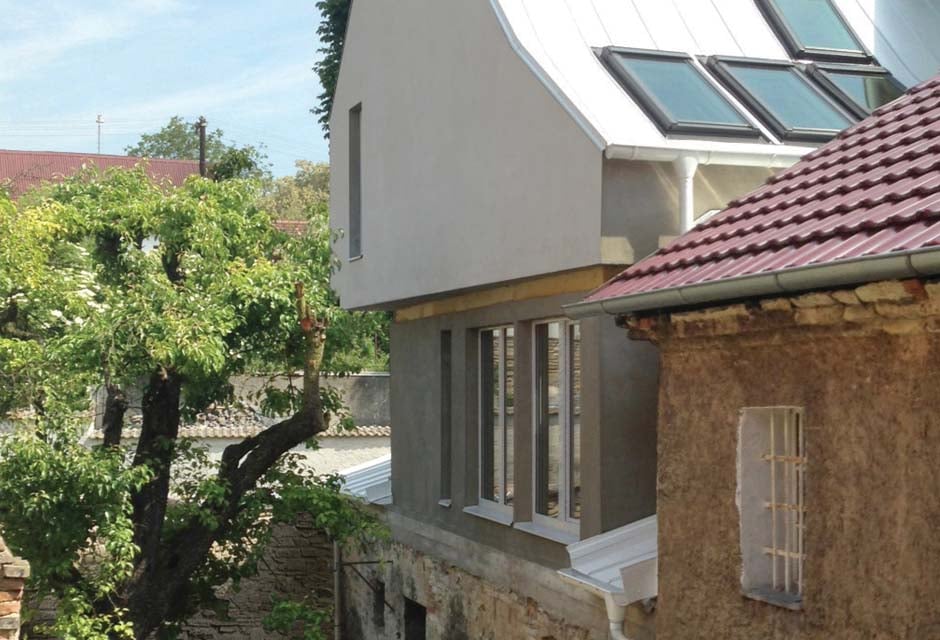 Combining the old and the new was a cost-effective strategy for creating a cozy, healthy home. At $115 per square foot, it attains high standards at a low cost.