Every Facet of HVAC Manufacturer Greens Up

Alan Naditz
3 min read
With most early goals met, this heating and cooling industry giant makes even bigger commitments for 2030.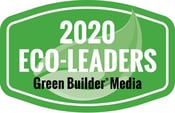 Now, it's time for round two.
In 2013, the phrase "climate change" was finally being recognized as a legitimate, global term related to the environment. The Paris Agreement, which called for participating companies to voluntary reduce or eliminate greenhouse gas (GHG) emissions over the next three decades, was getting started.
In many countries, renewable energy reached cost parity with fossil fuels. Companies were first initiating work within their supply bases to address environmental, social and governance (ESG) challenges. Diversity and inclusion became a global imperative, while positive community impact became a central need for companies. And investors increasingly evaluated ESG characteristics of the companies they invested in.
Into this new green world stepped Trane Technologies, which in 2014 unveiled its 2020 Climate Commitment. The goal, Trane officials say, was to become an industry leader in sustainability, and do so by example. "The message was simple," the company notes. "[We wanted to] boldly challenge what's possible for a sustainable world and cultivate a sustainable and innovative supply chain."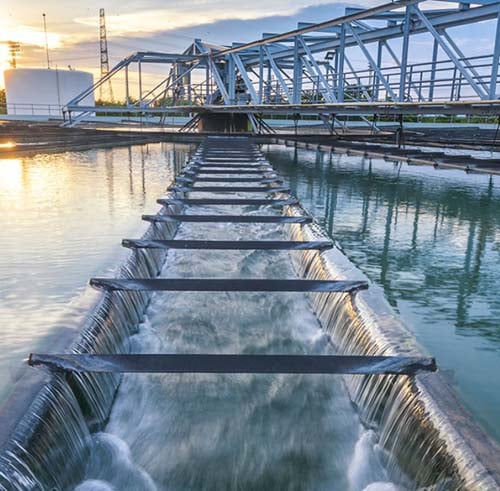 By 2030, Trane hopes to become net positive with its water use. Courtesy Trane
Trane's 2020 Climate Commitment called for emissions and waste reductions in several areas, and steady increases in the number of eco-friendly products manufactured from 2014 on, and using less energy overall than in 2013.
After seven years, the numbers indicate the high level of progress:
Trane has avoided 21 million metric tons of its customers' carbon emissions, the equivalent of avoiding 3.7 coal-fired power plants.
The company has reduced its own operational emissions by 45 percent, enabling it to achieve its Climate Commitment for operations two years early.
Energy intensity has been reduced by 22 percent.
There's more to come, according to Paul Camuti, the company's executive vice president, and chief technology and strategy officer.
"By the numbers, it's been an incredible story, but what's most exciting is that now when we evaluate a proposed course of action, we do it through a sustainability lens which reflects the strategy and vision of our company," he says. "We ask ourselves, 'Is it an energy- and resource-efficient solution that creates value for our customers? Will it reduce our environmental impact as an organization? Will it contribute to a better world?'"
People will find out. Trane's 2030 Sustainability Commitments set the bar even higher, challenging the company to lead by example, collaborate with customers to drive sustainable innovation, and create opportunity for everyone in the workplace and in their communities.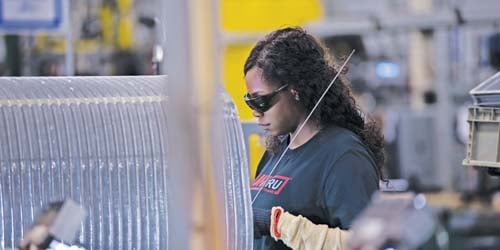 The company plans to continue with diversity efforts, hoping to build upon the 20-plus percent of the workforce that are women. Courtesy Trane
There's the Gigaton Challenge, which calls for reducing the carbon footprint of customers by 1 gigaton, or 1 billion metric tons of GHGs—equivalent to the annual emissions of Italy, France and the United Kingdom combined, by 2030. Thus far, 20 million metric tons have been avoided, and Trane customers in more than 30 countries are buying newer, greener heating and cooling products.
The company will also design systems for circularity and transform its supply chain and operations to have a restorative impact on the environment, including achieving carbon neutral operations, zero waste to landfill, becoming net positive in water use, and obtaining a 10 percent absolute reduction in energy consumption.
There are also a slew of employee-related goals that indirectly tie into sustainability, They call for enhanced diversity in the workforce, gender parity in leadership roles, maintaining world-class safety and engagement metrics, and providing wellness offerings for a full global population.
"Sustainability is inextricably linked to being a premier-performing company," Camuti says. "That's why we will continue to innovate and invest in new products, services and solutions to help our customers achieve their own sustainability goals…in all these ways and more, we will continue to create a more sustainable future for the next 10 years and many more years to come."
---
Alan Naditz is the managing editor of Green Builder magazine. He has covered numerous industries in his extensive career, including residential and commercial construction, small and corporate business, real estate, and sustainability.
---

Alan Naditz is managing editor of Green Builder Magazine. He has covered numerous industries in his extensive career, including residential and commercial construction, small and corporate business, real estate and sustainability.