The EPA recently announced a Clean Power Plan that will reduce carbon emissions from power plants by 32% by 2030, but is it enough to save our economy and environment?
PRESIDENT OBAMA got it right when he recently said, "We are the first generation to feel the impact of climate change and the last generation that can do something about it."
In an effort to become the first United States President to take comprehensive action against climate change, Obama, in conjunction with the Environmental Protection Agency (EPA), announced earlier this week the first-ever limits on carbon dioxide emitted from power plants.
While the EPA already monitors and limits smog and soot pollution, as well as toxins like mercury, from power plants, it has not previously controlled carbon dioxide emissions.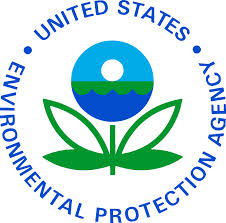 Through the proposed Clean Power Plan, the EPA will allow each state to formulate customized plans to reach specific emissions reduction goals by 2030, which, in aggregate, will represent a 32% reduction in total carbon emissions (relative to 2005 numbers.)
Even though the final plan is actually 9% more stringent than the originally proposed version, the EPA is cutting states a break by allowing them two extra years for plan development and execution (extending the deadline from 2020 to 2022,) enabling the states to have more time to adopt renewables like wind and solar and implement energy efficiency measures.
The EPA is also offering incentives for states to comply sooner rather than later, offering matching grants for those states that hit reduction targets before the plan's stated deadlines and establishing a clean energy incentive program that will provide credits for electricity generated from renewables in 2020 and 2021. The credits are tradable between states, creating economic incentive for renewables investment.
Some states are pushing back, threatening to boycott the process of developing carbon reduction plans. However, the EPA has been clear that if a state fails to develop and implement a plan, the EPA will dictate the rules on the state's behalf.
Advocates of the Clean Power Plan celebrate the anticipated environmental benefits of reducing carbon emissions, and they claim that emissions limits will stimulate innovation and expedite the transition to a clean economy. Additionally, the Obama administration estimates that the plan will result in $46 billion in benefits to the nation by 2030, mostly in reduced health costs from ailments like asthma and respiratory disease.
The plan has received unprecedented support from major corporations like General Mills, Mars Inc, Nestle, Staples, and Unilever, who joined with hundreds of other companies to sign and send letters to 29 governors across the country. The letters stated that "Clean energy solutions are cost effective and innovative ways to drive investment and reduce greenhouse gas emissions. Increasingly, businesses rely on renewable energy and energy efficiency solutions to cut costs and improve corporation performance."
Other companies, including Bank of America, General Motors, Cargill, Alcoa, Google, Microsoft and Apple, are supporting climate action by pledging to invest more than $140 billion to cut carbon emissions from their operations.
Critics were quick to express scorn for the plan, claiming that the emissions limits will create an undue financial burden for utilities and businesses and cause utility bills to skyrocket.
Not surprisingly, Senate Majority Leader Mitch McConnell was a leading detractor, claiming that the plan will devastate the economy of his home state of Kentucky (a major coal producer), and encouraging state governors to refuse to comply with the Clean Power Plan's requirements and deadlines.
McConnell is garnering support from elected officials from other states (namely, Indiana, Kentucky, Louisiana, Wisconsin, West Virginia, Oklahoma, and Texas), as well as fossil fuel companies and other special interest groups.
No doubt, drawn-out lawsuits are in our future. But the EPA has a strong track record of successfully defending Clean Air Act rules in federal courts, and if we use history as an indicator, then it's likely the Clean Power Plan will hold up as well.
The Clean Power Plan is the centerpiece of Obama's Climate Action Plan and the lynchpin to hitting our intended emissions targets that have been outlined ahead of the Paris climate talks that will take place later this year.
However, while the plan is undoubtedly an important step in the right direction, it won't cure all of our ills—only 40% of U.S. greenhouse gas emissions come from power plants, and while they are our nation's biggest single source of carbon pollution, emissions limits will, in reality, only cut total U.S. emissions by about 6 percent between 2013 and 2030.
Hence, the next phase of our opportunity—moving beyond power plants to create carbon reduction plans for other areas of the economy, particularly industrial and agricultural sources, and improving the efficiency of the biggest user of energy from power plants: buildings (according to the US Energy Information Administration, in 2014, 41% of total US energy consumption came from residential and commercial buildings.)
The goal is set and the targets are clear. We finally have a roadmap for a viable transition to a low-carbon future. It's time for an all-hands-on-deck effort to combat carbon emissions that threaten our environment and economy. We can't afford to be divided or to go only part-way.
What do you think is the most effective way to reduce our carbon emissions? Write to me at sara.gutterman@greenbuildermedia.com or follow me on Twitter or Facebook.
For more information about green building and sustainable living, visit Green Builder Media at www.greenbuildermedia.com, like us on Facebook, and follow us on Twitter for regular updates and breaking news.