EPA Moves to Repeal Clean Power Plan: How Much Will It Matter?
Earlier this week, Environmental Protection Agency (EPA) Administrator Scott Pruitt confirmed that he will sign a rule to repeal the Clean Power Plan, a signature environmental policy from the Obama administration focused on cutting U.S. carbon emissions. But given the shifting dynamics of the market, this decision might not have the intended impact.
In 2015, the EPA published a final rule to enforce the Clean Power Plan (CPP) to reduce U.S. carbon dioxide emissions from fossil-fuel power plants by 32% by 2030. The rule set targets based on each state's unique blend of power generation, allowing states to determine how to most effectively meet the targets.
The CPP was considered to be the mainstay of President Obama's environmental protection platform and the primary means through which our country could reach our stated climate action commitments as outlined in the Paris Agreement.
However, on Tuesday, EPA Administrator Scott Pruitt signed a blueprint to eliminate the CPP, effectively sidelining the U.S. from any meaningful participation in the development of global climate solutions.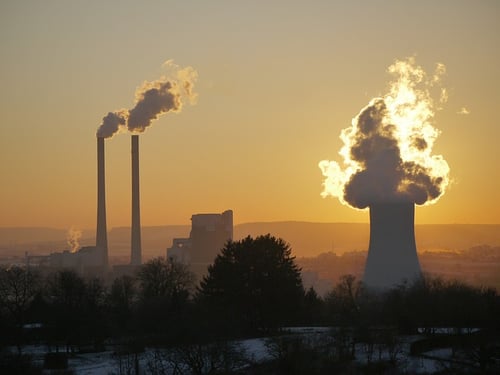 The move wasn't surprising, given Pruitt's career-long history of fighting EPA regulations on air emissions, water pollution, and endangered species, and allying with (and taking money from) fossil fuel interests.
As Oklahoma attorney general, Pruitt organized multi-state oppositional efforts against the CPP that included attorneys general from 28 states, fossil fuel behemoths, and energy lobbyists, claiming that the previous Administration had implemented the plan to favor renewables over fossil fuels.
What Pruitt failed to recognize is that the so called "war on coal" was not precipitated by politics, but rather a fundamental shift in market forces, whereby the combination of advanced technologies and decreasing costs drove demand for renewables, making solar the least expensive retail form of energy and wind the cheapest wholesale form of energy.
Critics of the CPP repeal are quick to point out that the EPA has a mandate to regulate carbon dioxide and other greenhouse gas emissions as determined by the Endangerment Finding, which establishes that human activity creates climate pollution and that said pollution is a danger to public health and welfare.
The EPA claims that it will, at some unspecified point in the future, consider a new, more modest rule to address pollution from power plants and greenhouse gas emissions (after what will likely be a prolonged public comment period), but the flaccid promise falls far short of any real commitment, and it certainly won't protect the EPA from the bevy of lawsuits that are sure to come.
Even strong opponents to the CPP, including the Chamber of Commerce, National Association of Manufacturers, and leading utility companies, have urged the EPA to create some kind of plan, understanding that the lack of a solid replacement regulation opens the agency up to liability.
If the EPA does pursue a replacement rule, it will likely be a much watered-down version of the CPP, focusing on efficiencies that can be made on the plant-level, or "heart rate improvements" like upgrading coal-plant boilers—which would only result in a projected 4% efficiency increase, rather than encouraging a holistic approach that includes the phase out of coal fired plants, expansion of wind and solar farms, adoption of smart meters, implementation of carbon capture technology, and development of demand-side energy management strategies.
Perhaps the most disheartening aspect of the proposed CPP repeal is the continued retelling of the false narrative that environmental regulations kill jobs and damage the economy. That's simply not true.
Take the solar industry as one example of how erroneous this logic is—with a 25% increase in jobs last year, the solar sector grew faster than the national GDP by 17x, accounting for 1 in 50 new jobs.
The pathway forward for our country does not involve digging and drilling. Those are activities from a bygone era.
Fortunately, many states understand that our future looks much different than our past. Led by California and New York, states are moving quickly to meet—and exceed—the targets set by the Clean Power Plan by setting aggressive policies for efficiency, carbon reduction, and clean energy initiatives, which have already contributed to a 12% reduction in U.S. carbon emissions (compared to 2005 levels).
In Colorado, Governor Hickenlooper has been vocal about the plan he is executing to exceed Clean Power Plan targets by aggressively closing coal plants, offering incentives for renewables, and promoting jobs in wind and solar. "We have dramatically cleaner air and we are saving money," says Hickenlooper. "My question to the EPA would be, 'Which part of that don't you like?'"
And the utilities themselves are feeling mounting pressure—not from regulation, but rather, from customer demand.
Chris Beam from Appalachian Power said, "At the end of the day, West Virginia may not require us to be clean, but our customers are… So if we want to bring in those jobs, and those are good jobs, those are good-paying jobs that support our universities because they hire our engineers, they have requirements now, and we have to be mindful of what our customers want. We're not going to build any more coal plants. That's not going to happen."
Colorado and Minnesota based Xcel energy CEO Benjamin Fawke said, "I'm not going to build new coal plants in today's environment… We're investing big in wind because of the tremendous economic value it brings to our customers."
Due to these shifting priorites, the net result of the Clean Power Plan repeal may not be that dramatic: studies show that due to the rapid adoption of solar and wind, increased fuel efficiency in vehicles, and higher performance homes and buildings, the U.S. is on track to decrease emissions by up to 35% below 2005 levels by 2030, which is in line with the CPP's original targets.
If you'd like to take part in developing an actionable plan for developing smart, clean, efficient, and resilient solutions, please join Green Builder Media and the City of Orlando at our upcoming Sustainability Symposium: Champions of Change on January 8, 2018 at the University of Central Florida campus in Orlando, Florida. The event will directly and honestly confront the reality of climate change—the challenge of our generation, and the opportunity of a lifetime.
Click here for more information about the Sustainability Symposium 2018: Champions of Change. Space is limited, to be sure to reserve your seat today!
What do you think is the most effective way to influence policy related to clean mobility solutions? Write to me at sara.gutterman@greenbuildermedia.com.
Want to read more? Follow me on Twitter and Facebook. For more information about green building and sustainable living, visit Green Builder Media at www.greenbuildermedia.com, like us on Facebook, and follow us on Twitter for regular updates and breaking news.